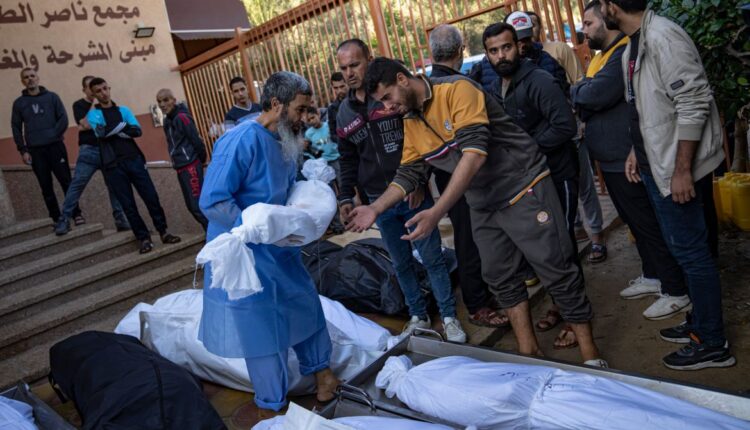 No end to Palestinian suffering with no end to Israel's war on Gaza
Israeli air raids have killed many Palestinians at the al-Fakhoora School, run by the United Nations agency for Palestinian refugees (UNRWA), in the Jabalia refugee camp and another school in Tal al-Zaatar, also in northern Gaza.
At least 50 people were killed in the attack on the al-Fakhoora School, the Palestinian Ministry of Health said on Saturday. It said the two attacks killed and injured hundreds of people, with a combined estimated death toll of 200.
Several hundred people were believed to have taken shelter at both schools, fleeing the non-stop Israeli attacks. The attack on al-Fakhoora is believed to have taken place in the early hours of the morning, while the attack on Tal al-Zaatar took place later in the day.
The Israeli military had told Palestinians to move from north Gaza for their safety, but deadly air raids continued to hit central and southern areas of the narrow coastal territory.
According to United Nations figures, about 1.6 million people have been displaced inside Gaza in six weeks of fighting. The Israeli army's relentless air and ground campaign has since killed at least 12,000 people, including 5,000 children, according to Palestinian officials.