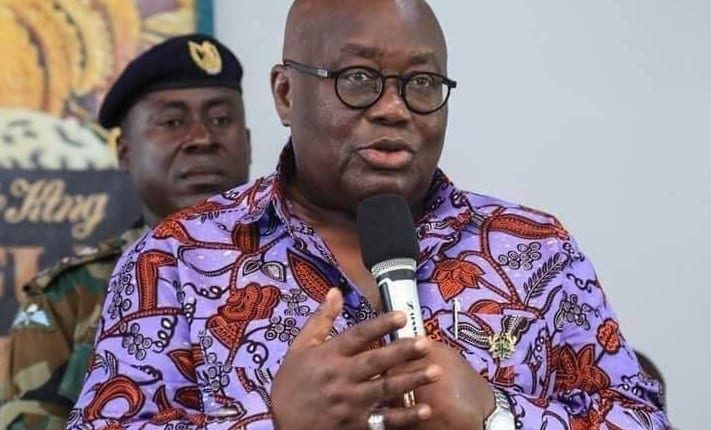 No salary increment for Akufo-Addo, Bawumia, gov't appointees
President Akufo-Addo, Vice President Dr Mahamudu Bawumia and all government appointees are expected to be on the same salary for the previous year.
"I have taken the decision to freeze salary increases for this year, 2021 for myself as president, the vice-president, ministers, deputy ministers, and all appointees of the executive".
"It is our modest contribution to reduce the damage to our public revenue and to help hasten our nation's recovery from the ravages of the pandemic," the President said.
He was addressing the country at an event to celebrate Workers' Day on May 1.
He praised workers across all sectors for the strides made despite the scourge of the COVID-19 pandemic.
President Akufo-Addo indicated that the Tribunal Tripartite Committee is working to arrive at a new minimum wage.
There were earlier reports of a salary freeze of public sector workers for the next three years, but the has refuted those claims.
President Akufo-Add was confident of delivering a better Ghana for citizens.
"I am confident that we can free ourselves from a mindset of dependence, charity, and handout and build a self-reliant economy which would mobilize the immense resources of Ghana, material, and human with women and youth in the forefront to resolve Ghana's problems and deliver a dignified standard of living to the working people of our country," he added.
Meanwhile, former President John Dramani Mahama has called on President Akufo-Addo to intervene in cushioning Ghanaians against hardships.
May began with price hikes in telecommunication services and fuel due to taxes introduced in 2021.
The ripple effect is a general increment in prices of goods and services at a time of intermittent power cuts.
"This will worsen the plight of citizens even further. This is in addition to power outages and shortage of water in many homes, cities and municipalities.
"On this May Day 2021, with hardship set to worsen, I call on His Excellency President Nana Akufo-Addo to stretch a hand of cooperation to all Ghanaians, able to play a role in rescuing our dear nation from the abyss it is falling," Mr Mahama said in a Facebook post.