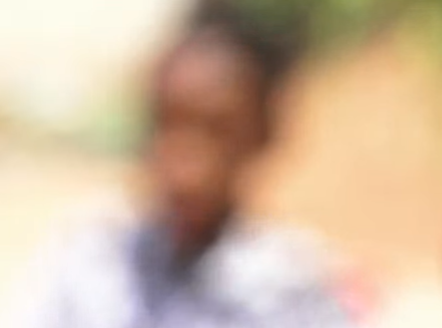 'Nobody buys from our shop anymore' – Relative of coronavirus patient reveals stigma
As the number of coronavirus cases soar, it appears many are not just adopting the social distancing rule but are also running 'helter skelter' from people they once called family, friends and neighbours.
Some relatives of coronavirus patients have shared harrowing stories of how people they once called friends, won't bother to come close.
All three relatives of coronavirus patients share a familiar story of discrimination.
In a JoyNews interview monitored by theghanareport.com, a boy, whose father happens to be one of the people receiving treatment at an unnamed treatment centre said their social life changed since his father tested positive.
Since that diagnosis, all other family members have tested negative for coronavirus.
But a negative result has not been enough to change negative perceptions that have now become the label of the family.
The provisions shop which was once visited by many in the community has been closed.
"No one comes to our shop to buy anything anymore, and as a result of that, my father asked my grandmother to close the shop," he said.
"If people see that anybody from this house has gone out, they will even run away and sometimes they will be mocking you," he revealed his struggles with stigmatisation.
In another instance, two sisters who have a brother receiving treatment for coronavirus said the attacks they had to deal with had been enormous.
"The attacks have forced us to close the food vending business we have. We even asked four of our workers to go home and we've stopped going to the market because of the rumour," she narrated in Ga.
"Everyone who meets us runs away," she said.
"The way they are treating us, it's as if we are the ones with the disease. You need to be tough to go through this. Its as if the whole town has been told not to communicate with us or buy from us," she stated.
She added, "I have lost most of my friends because of this. I don't know what lies ahead, whether we will reopen or not. I don't know."
A worried woman living in Europe, has advised the government to take drastic measures against stigmitisation.
She believes the stigma could be deadlier than the disease.
"The government should focus on informing the general public about the stigma because the virus might not kill the person but the stigma might. It seems this is a disease even more critical than the virus," she stressed.
The government has been aware of the dangers of stigmatization. The Health Minister, Kwaku Agyemang Manu, has said the ministry refused to reveal the locations of its isolation centers because of possible stigmatisation of communities.
Mr Agyemang Manu said that "people were likely to over-react if they were to find out that they now lived close to a detention centre."
Coronavirus: Govt has set up hidden quarantine centers – Health Minister explains preparedness
As at 23:30GMT, on April 7, 2020, Ghana had recorded 313 cases of COVID-19.
274 of the cases were confirmed in the Greater Accra region while 25 were confirmed in the Ashanti Region.
10 cases have been confirmed in the Northern Region while the Upper West Region, Upper East region, Eastern Region and Central Region have recorded one case each.