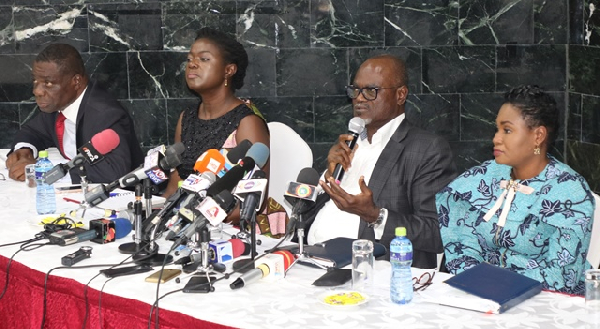 Normalisation Committee denies resumption of Ghana Premier League in January
Ghana football's Normalisation Committee spokesperson Dan Kweku Yeboah has denied reports that they have accepted a proposal from clubs to resume the domestic league in January.
Last week club owners and chief executive officers met the Normalisation Committee to discuss the way forward of the game following an indefinite ban in June after some officials were caught on camera engaging in bribery and corruption.
"The release making rounds that football is returning in January is not coming from the Normalisation Committee. What happened was that we were about to put together a special competition which was supposed to comprise of the premier league and division one clubs to make up 64 teams," Yeboah told Citi FM.
"After drawing the modalities, we met the chief executives of the various clubs and they also gave us their take on the matter and then suggested separate competitions for the various divisions.
"Dr Kofi Amoah asked them to put their proposals on paper for submission which they did and submitted.
"However there has been no official response as to approval or disapproval from the Normalisation Committee so I do not know the source that says an agreement has been reached and the league or football is starting in January," he added.
source: Goal.com