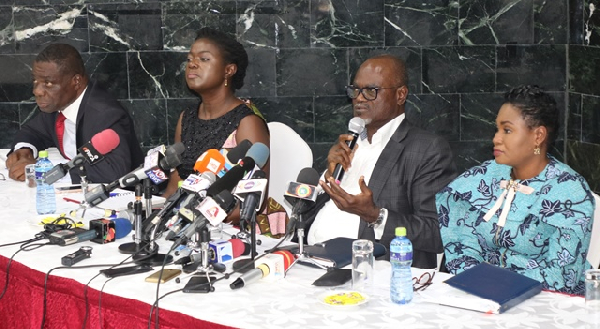 Normalization C'ttee requires Ghc7.2m to run football
The FIFA Normalization Committee has told Parliament's Youth and Sports Committee that it would require an amount of 7.2 million Ghana cedis to run its programmes.
It is unclear if the Committee will raise the amount by themselves or they could require government support.
The Chairman of the Youth and Sports Committee of the House, Alex Kofi Agyekum, who made this known in a Citi News interview, said the Committee seeks to use the money being requested to organize a football competition among other things, to revive football in the country.
"They have some kind of programmes they are going to roll out and they told us they needed 7.2 million Ghana cedis to organize some competition as a way of reviving the local clubs. We have asked them to present the details to us," Mr. Agyekum said.
The Committee met with the Normalization body to find out about the work done so far in the exercise of their mandate.
Speaking to Citi News, the Mpohor MP said the Sports Committee will keenly monitor the work of the Normalization Committee.
He further indicated that the committee will not be pressurized to come out with recommendations that will not stand the test of time.
"At the same time too, we are not expecting them to proceed like a tortoise in discharging their duties," he added.
Meanwhile, Chairman of the Normalization Committee, Dr. Kofi Amoah, has said the body will work hard to revive football economy of the country.
source: citinewsroom