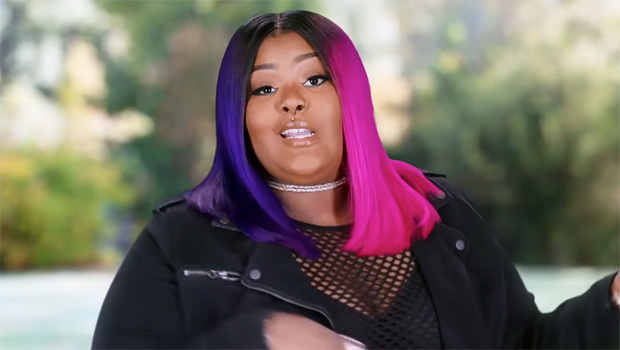 Normalize dating people within your budget – Tokyo Vanity
In a thread, new Orleans rapper Tokyo Vanity has detailed why people need to date in their financial brackets. According to her, no one wants a one-sided relationship. And relationships would be much easier if people had financially compatible partners.
Tokyo Vanity, who set the internet flaming with the visuals for her song, 'Collect call' had Twitter in a frenzy over her tweet. She wrote, "Can we normalize dating ppl within your budget. Stop getting mad cause a person wants to date a person with the same financial freedom as them. No one wants a one-sided relationship! Women w/ money still want to feel taken care of. Men w/ money like gifts too."
When asked if she is trying to shame poor or less privileged people by saying they don't deserve love from wealthy people, she said, "Absolutely not, but if I say I want a man w/ some money so he can move freely as myself, I shouldn't be looked at as a gold digger cause I GOT MONEY too. I just want you to have some too. I don't need no man making me feel bad about the way I spend money, what I like & wanna go."
The thread caught like wildfire, with a lot of tweeps agreeing with her. Other people felt that women are usually on the left side of this reasoning because they are always looking for 'charity'.
Tokyo Vanity is a Nigerian-Columbian rapper from New Orleans. She rose to fame for In 2015, her hit song, 'That's My Best Friend", propelled her to fame after it went viral on Instagram and Vine. She caught the media's attention for her virginity and body positivity awareness.