The Majority in Parliament have booed former President Rawlings at president Nana Akufo-Addo's final State of the Nation Address.
The New Patriotic Party MPs took to shouting "away, away," when the Speaker of Parliament announced former President Rawlings and former First Lady, Nana Konadu Agyeman Rawlings among the roll call of dignitaries in the House for the address on Thursday.
The NPP MPs shortly before that had booed the Minority NDC MPs who walked out of the chamber over the failure of the government to pay their share of the Common Fund.
SONA 2020: Minority walkout on President Akufo-Addo's address
The Minority boycotted the address after the police band played the national anthem, launching into the verse that says "…resist the oppressors rule."
Rawlings became their next target of disapproval as some NPP MPs shouted 'away' at the former leader.
Former President Jerry John Rawlings and President Nana Akufo-Addo have been enjoying a much-publicized bromance. Jerry Rawlings has grown increasingly fed up with the NDC which he founded and appears to support the NPP government.
He has been at his quiet best under the Akufo-Addo government after lambasting all other previous governments.
Never in the political history of Jerry John Rawlings has he heaped praises on another Ghanaian politician than President Nana Akufo-Addo.
His criticism of former Ghanaian leaders appears to have ended with Nana Addo Dankwa Akufo-Addo.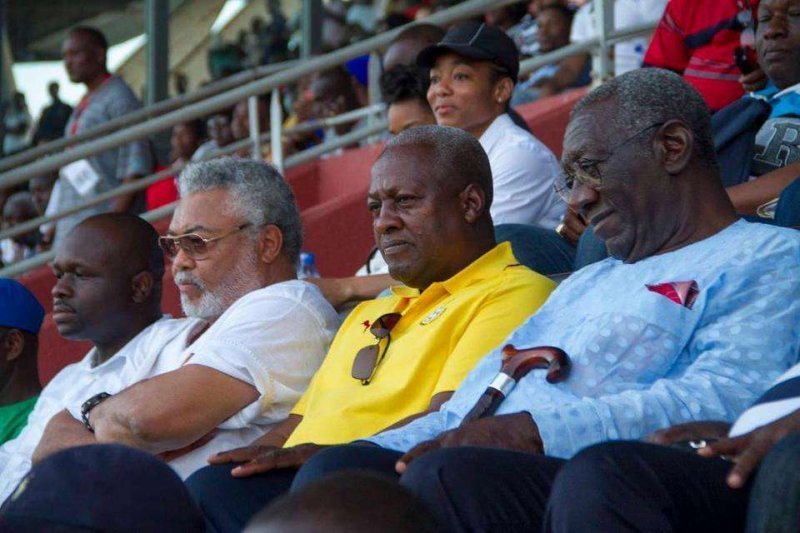 The founder of the National Democratic Congress found problems with the late President Atta Mills and former President John Mahama – both from the NDC.
John Agyekum Kufuor, his successor in 2001, endured heavy criticism that still lasts to date. But Nana Akufo-Addo, the 4th President after Jerry Rawlings, appears to have dodged a bullet.
Watch video below: