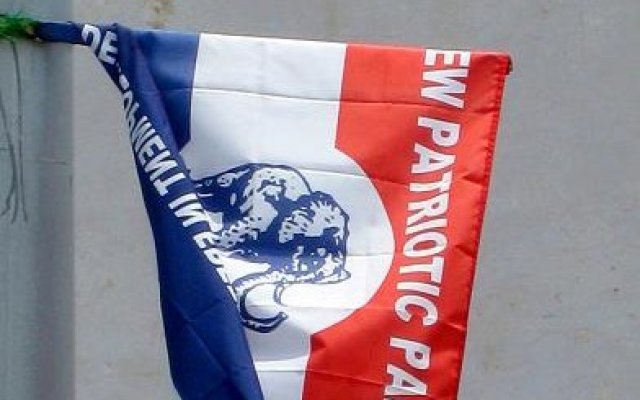 NPP vetting committee recommends 266 aspirants for primaries
The National Parliamentary Vetting Committee (NPVC) of the governing New Patriotic Party (NPP) has released the list of candidates recommended to go through the next process of the party's parliamentary primaries.
In all, the NPVC has recommended two-hundred and sixty-six (266) persons in the sixteen (16) regions to the National Executive Committee (NEC) to be cleared to contest the party's upcoming primaries.
A statement released and signed by Evans Nimako, Director of Research and Elections of the party asked unsuccessful aspirants whose names have not been published to petition the National Parliamentary Appeals Committee (NPAC) for consideration.
The NPP will hold parliamentary primaries in orphan constituencies across the country on September 28, 2019.
Find below the list of persons recommended by the NPVC to the NEC of the party for clearance.
ASHANTI
SEKYERE AFRAM PLAINS
JOSEPH OWUSU
ASAWASE
ALIDU SIEDU
EJURA
MOHAMMED SALISU BAMBA
 AHAFO
ASUNAFO SOUTH
EMMANUEL TETTEH
ADJEI MARLICK
KWABENA AGYEI AMOAH MENSAH
GEORGE BOAKYE
ASUTIFI SOUTH
ALI MOHAMMED SURAJ
YAW OWUSU BREMPONG
BONO REGION
BANDA
FARIZANA BINTU IBRAHIM BANDA
PAUL BAFFOE
JOE DANQUAH
FELIX KWAME OPOKU
BONO EAST REGION
SENE EAST
EMMANUEL KWABENA ACHIBRAH NHYIRAPAH
NICHOLAS LUCHOUN BITAGAN
SENE WEST
JOSEPH MACKAY KUMA
KINTAMPO NORTH
KWAKU ANANE-GYIDE
NKANGMAH MATEERL CHARLES
MICHEAL SARKODIE BAFFOE
KINTAMPO SOUTH
ALEXANDER GYAN
PRU EAST
JOSHUA KWAKU ABONKRA
DAVID YAW MENSAH
KING-DAVID KWAO AMOAH
PRU WEST
STEPHEN PAMBIIN JALULA
CENTRAL REGION
AGONA EAST
KENNEDY KWABENA ABROKWA
PRINCE YAW ESSAH
KWESI YANKAH
CAPE COAST SOUTH
EKOW DSANE SELBY
EMMANUEL ANDOH PERRY MENSAH
ERNEST ARTHUR
STEPHEN JEFFREY ESSIEN DADSON
BARON ISAAC KOJO MENSAH
AJUMAKO- ENYAN – ESSIAM
EJUAFUL RASHID KWESI
RANSFORD EMMANUEL KWESI NYARKO
RICHARD HUGAN
ELISHA DEBRAH ODOOM
KEEA
DR. SAMUEL JOE ACQUAH
EASTERN REGION
ASUOGYAMAN
PAUL ASARE ANSAH
KWAME ADU- DARKWA
UPPER WEST AKIM
DANIEL NORTEY YEABOAH
MAXWELL TENKORANG
FREDERICK OBENG ADOM
EUGENE SACKEY
YILO KROBO
ERIC TETTEH
FRANCIS DJETSE APPERTEY
LOWER MANYA KROBO
LINDA ADADEVOH
SAMUEL NUERTEY AYERTEY
AFRAM PLAINS NORTH
ISSAC OFORI-KOREE
ASIAMAH K. ANIM
AFRAM PLAINS SOUTH
WILLIAM HOR
JACOB ZINEYELE
GREATER ACCRA
SHAI-OSUDOKU
STEPHEN NENE OYORTEY
BENJAMIN NARGREH
ARCHIBALD TAWIAH KORLETEY
RENNER AWATEY KWESI NOAH
ADA
SARAH DUGBAKI POBEE
SEGE
LENA BAAKEY KWAO
PENIEL TAYE REINARH
EUNICE LASI
NINGO PRAMPRAM
ALEXANDER LEONEL MARTEY
RITA ADDOTEY
KPONE KATAMANSO
HOPESON YAW ADORYE
WILLIAM OFOSU ASANTE
DADZIE PRINCE
MARK FUACHIE-SOBREH
DAVID QUAYE ANNANG
ASHAIMAN
LABARAN YAKUBU BARRY
ERIC GREGORY KWASI KWATIA
AMASAMAN
CLEMENT NII LAMPTEY WILKINSON
ISAACK KWAKU MINTA SACKEY
AKWASI OWUSU AFRIFA-MENSAH
MURIEL NANA OYE COFFIE-AGOE
AYAWASO EAST
SAINI HARUNA FUTA
IBRAHIM IDDRISU
MALIK GAMBO
PETER MIREKU
IBRAHIM ISSAH
AYAWASO NORTH
DAMATA SULEMANA
MOHAMMED OSUMAN ALIDU
MARTIN KWAKU BEDZRA
ABDUL MALIK ANALA
DOMEABRA-OBOM
BENJAMIN ADJETEY ADJEI
ENGR. ISAAC ESHUN
MOHAMMED BABA DARRISON
PHILIP EDEM KOBLA DOE
ABLEKUMA SOUTH
SAMUEL SARBAH LARTEY
BERNARD BROWN
KLOTTEY KORLE
PRINCE APPIAH DEBRAH
ODODODIODOO
REGINALD NIIBI AYI-BONTE
EDWARD PATRICK NII LANTE BANNERMAN
NORTHERN
TATALE – SANGULI
THOMAS MBOMBA
WUJAH JACOB YAW
KUMBUNG OMEGA
KARAGA
MOHAMMAED AMIN ADAM
ALHASSAN ABDULAI (NABUGU)
SULEMAN IBN SA-EED
BABA SAYUTI
TAMALE CENTRAL
IBRAHIM ANYARS IMORO
ABASS ZAKARIA
TAMALE SOUTH
YAKUBU YUSSIF
FUSEINI IDDRISU
ABDALLAH PEGU SHAMSUDEEN
TAMALE NORTH
HABIBU ADAM
ALHASSAN DAHAMANI
MION
ALHAJI BABA YAKUBU MOHAMMED
MUSAH ABDUL – AZIZ AYABA
MOHAMMED HASHIM ABDALLAH
SAMUEL NEGIN KWASI MAHAMA
SAGNARIGU
FELICIA TETTEY
ABDUL – WAHAB ALHASSAN
HAWA MUSAH
ABU FAWZIA (ZANABONGO)
KUMBUNGU
ABDUL-SALAM HAMZA FATAW
SULEMANA ABDUL RAUF
ALHAJI UMAR ABDUL – HAMID
ZABZUGU
JOHN BENNAM JABAAH
MOHAMMED ABUBAKARI
ZIBLILA ASAAGA LABARAN FUSEINI
NORTH EAST
YUNYOO
LIWAAR OSCAR
FUSEINI AKAR
ISAAC JAKPARI BILKUN
YAGABA/KUBORI
MUSTAPHA USSIF
SAVANNA REGION
BOLE – BAMBOI
RAPHAEL KUMAH ABULASOM
ADAMS OLANDO ABUDU
DAVID SEI DEMAH
DABOYA MANKARIGU
SAMUEL YEYU TIKA
ABDUL LATIF BAVUG
MAHAMA ASEI SEINI
DANLADI SAAKA
MOHAMMED ISSAH
SALAGA – NORTH
TAHIRU FUSEINU
ALHASSAN ABUDALLAH IDDI
SALIFU DRAMANI
YAPEI – KUSWAGU
SILAS YAKUBU ATCHILO
ADAM BUKARI FATAWU HARUNA
ABU MAHAMA ABUDU
MUSTAPHA MAHAMA
ELIZABETH ASUMAH LUMASI
DAMANGO
ABULAI SAMUEL JINAPOR
SAWLA-TUNA-KALBA
BANASCO SEIDU NUHU
BULLU LIMAN BRUCE
GILBIERI JONATHAN LAAMIITEY
UPPER EAST REGION
BOLGATANGA CENTRAL
REX SIMEMON ATAREYELLA ASANGA
JOSEPH AMIYUURE ATURA
EMMANUEL APHOUR
BINDURI
JOHN ATUBIGA ARABOGO
ABANGA ABDULAI
BOLGATANGA EAST
ROLAND NSOH – BILA ABIRE
EMMANUEL ABUGRE ABOLE
AMOAH AKOGLO DAVID
PUSIGA
ABDUL – KARIM ZANNI DUBIURE
ZUBEIRU ABUDULAI
BULISA SOUTH
THOMAS KWESI ADAMA
BULISA NORTH
MAURICE JAMES ABAKISI
HUSSEIN ISSAHAK ISAAC AWONEMARE
TALENSI
THOMAS PEARSON DUANAB WUNI
SAMUEL KUUG NAROOK
WILLIAM ZOOGAH
ROBERT AYINENABA ALIBO
BAWKU CENTRAL
AYUUBA SEIDU
GABIANA ABUAGRI AGBANWA
CHIANA PAGA
FIDELIA KUDAARIWO
LEO KABAH ALOWE
ROBERT APECHIRA ALOO
GARU
EMMANUEL AVOKA ASORE
MUSAH OSMAN
NABDAM
YEN SAPARK
ADAGBILA BONIFACE GAMBILA
BONGO
AYIMBISA AYAMGA PETER
DIANA ABURIYA ASUURE
UPPER WEST
LAMBUSSIE
JOHN DOUGHR BALOROO
STEPHEN DELLE DONPAALA
STEPHEN NIBEBALE BEMILE
B. YELVIEL – DONG BALIGI
WA CENTRAL
NURIDEEN AHMED FROKO
SALIFU ABUBAKAR ORISON
BASHIR JANET BIBII
TAHIRU ISSAHAKU MOOMIN
HAJIA HUMU AWUDU
DAFFIAMA –BUSSIE-ISSA
ELIVIS KAVINAH SORY
KANYIRI DEKONGMENE YAKUBU
ABDUL- MUTEEB ISSAH KELE
NADI IMORO SANDA
FELIX NAAH
WA WEST
DARI DANIEL KUUSONGNO
LAABIIR EDWARD SABO
MAC-ADAMS BANDA
JIRAPA
ALEX TAABAZUING
CHRISTINE BONIBANKYE AMADU
PAUL DERIGUBAH
NADOWLI – KALEO
ELVIS BANOEMULENG BOTAH
CORNELIUS KUMPANINGE BELBAH
KATHRINE TIEYIRR LANKONO
WG. CDR. ERIC KWESI DAKURAH
OTI REGION
KRACHI NCHUMURU
MARFO WILSON KPAKPLADJA
PETER YAW KOSOE
INNOCENT KAKATECHE TACHE
PROSPER KWESI APPIAH – BEDIAKO
INUSAH ABDUL – NASIRU
EVELYN YAA DENTEH – AMANKWA
AKAN
ISAAC AKAN DZAMEFE
RASHID BAWA
YAKUBU ISIFU TANKO
BIAKOYE
DANIEL KORSINAH
FRANK YIRENKYI
NKWANTA NORTH
BATU KWAKU TIBRUM
MAKIJA JHON
JOSEPH KWAKU NAYAN
BENJAMIN MUNYUM NADOR
NKWANTA SOUTH
SHERIFA SELWA SEKYERE – TIJANI
MAXWELL QOPHY BLAGODZI
GBATE DURINYA JOSEPH
KUNYOWU NTEKPE DANIEL
BUEM
RICHARD KWADWO ADJEI
LAWRENCE KWAMI AZIALE
VOLTA REGION
NORTH TONGU
MOSES MENSAH ASSEM
RICHARD COLLINS ARKU
CENTRAL TONGU
1.RAYMOND ESCAMBELLAR ABLEDU
THOMAS MOORE ZONYRAH
SOUTH TONGU
INNOCENT LYNFORD KWESI TETTEH
AHADJIE JOSPHE WISDOM
LADY ELIZABETH SEGBENU
AKATSI SOUTH
MARTIN KOFITSEY NYAHE
LEO – NELSON KOJO ADZIDOGHA
AKATSI NORTH
OFOSU SIMON PETER KOFI
KETA
GODWIN EDUDZI YAO EFFAH
BENJAMIN SENE KWAME DZAMESHIE
KETU SOUTH
DAVID TIAHNO QUARSHIE
ELLIOT EDEM AGBENORWU
JUDITH AYIVIE
KETU NORTH
SAMUEL KOFI DZAMESI AHIAVE
SOUTH DAYI
DAVIS-DAVID LOVELY
ERNEST PATRICK KODZO MALLET
NORTH DAYI
KUDJOH EDMUND ATTAH
CHRISTIAN KOKU
AFADJATO SOUTH
ETORNAM JAMES FLOLU
STEVE DELANYO QWAQU-KLU
KPANDO
ANTOINETTE ABENA OKLU
ERIC LEGANCY FIAH
ERNEST THEOPHILUS QUIST
HO WEST
MELODY GBENA AKUSIKA
DAVID TOGBE KODJO NFODJO
GONYVIE ERIC NICK YAO
AGOTIME ZIOPE
JOHN KWAKU AMENYAH
ADAKLU
RAYBON – EVANS ANYADI
HO CENTRAL
PROSPER KOFI PI – BANSA
WESTERN REGION
WASSA EAST
WILSON ARTHUR
AMENFI WEST
PAUL DEKYI
ABRAHAM KOFI ASANTE
IGNATUS KWESI AFRIFA
ERNEST ABEKAH AIDOO
DR. JOSEPH KWADWO DANQUAH
ELEMBELE
ISAAC MENLAH
KWESI BONZOH
ANNA HORMA AKAISI MIEZAH
AMENFI CENTRAL
PATRICK HOCKSON AMPONTENG
ALHAJI MOHAMMED ABASS
WESTERN NORTH
JUABOSO
MARTHA KWAYIE MANU
DANSO SIMON ASAMOAH
FRANCIS AFRANYO KWAKU
ALEXANDER AMPAABENG
BIA WEST
ANTHONY MARSHALL ARPOH
GYEBI BLAY BERNARD
BIA EAST
EVANS AMOAH
YAYIN NICHOLAS KUPOG
BODI
AMOAH MENSAH KENNEDY
IGNATUS AKWASI AMANKWAH
SUAMAN
FREDERICK ADDY
CHRISTIAN BAAH
AOWIN
EDWARD OSEI
ROBERT COFFIE AMOAKO
3. ABANGA YAKUBU FUSANI