NPP Youth demand return of party cars by defeated fmr. executives
A group calling itself concerned NPP Youth in the Eastern region has embarked on a protest to demand for party car from defeated former executives.
The protest began on the sidelines of a National Constituency Officers Welfare workshop in Koforidua over what the group calls unlawful possession of the party's properties by some constituency chairmen who lost the recent constituency elections.
According to the leader of the group, Sarfo Gyamfi, the constitution of the NPP demands executives who lose their positions to hand over all properties belonging to the party to the newly elected executives to ensure continuity of party activities.
However, according to him, it has come to their notice that all past constituency executives particularly the chairmen across all constituencies in the country who lost their positions in the recently held Constituency election have refused to hand over the party's vehicles in their possession.
"The NPP recently had it polling stations, constituency and regional elections and after the elections it has come to our notice that all constituencies Chairmen who lost the elections have decided not to release the party's cars in their possession to the newly elected Chairmen in order to help them work smoothly.So those chairmen who lost the elections are going round saying the cars belong to them.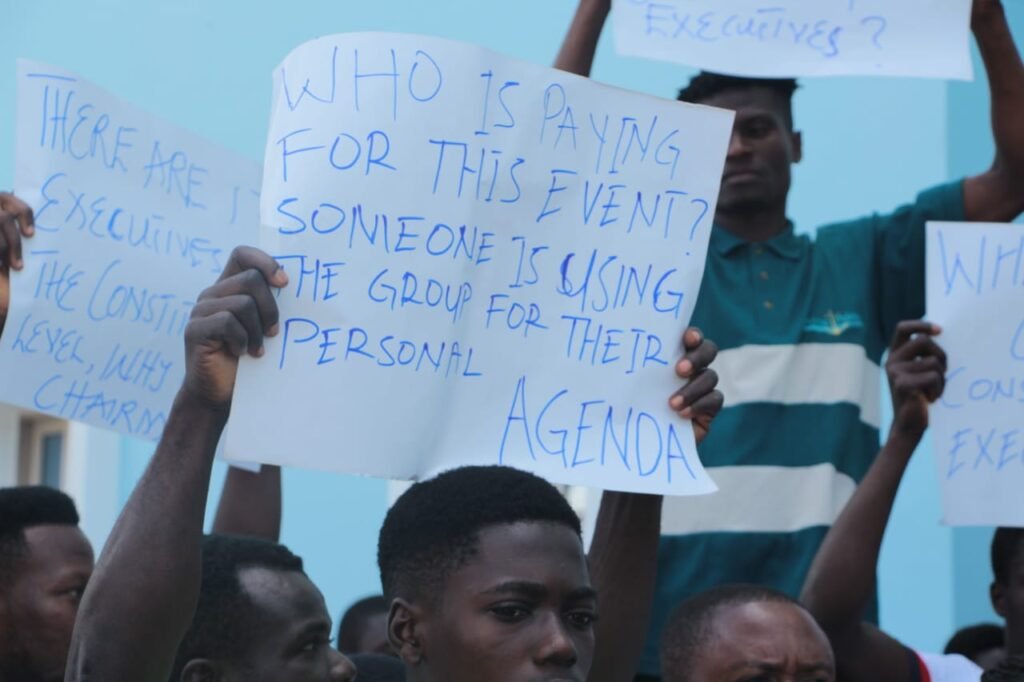 "The newly elected Chairmen reported the issues to the National Executive Council (NEC) but they were told by NEC that after the national elections the party's steering Committee will sit on the matter and bring their final verdicts, but we can still see that these cars are still being used and anything can happen,
"So what we are demanding now is that any chairman who lost the elections should send the cars to the party's offices or the regional minister's residency until NEC come out with their decision" Mr. Gyamfi said.
He called on the national executives to call the immediate past constituency chairmen to order to return the vehicles.
"We want to set the records straight that even when NEC decides to give the cars to the old Chairmen , we the Concern NPP Youth in the Eastern region will not agree today and never".
The group further established their displeasure against the formation of National Constituency Officers Welfare with focus to seek the welfare of the Constituency chairmen across the country.
They argue that ,the constituency Officers Welfare group is illegal and has the tendency of creating disunity.
"So want them to call off the meeting immediately and also we want the party's leadership , in fact the National Executive Council (NEC) to call these regional and constituency chairmen who have secretly formed the welfare group and put them into order".