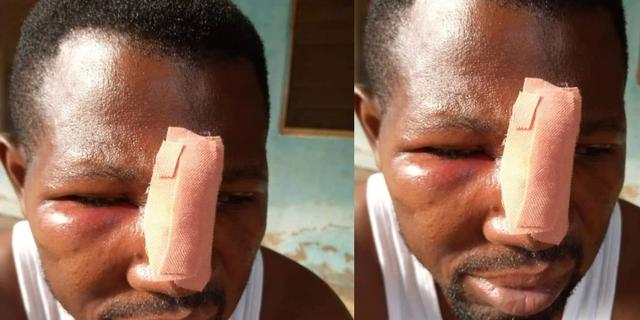 Nungua JHS student fined GHS 1,800 for assaulting teacher
A final year student of the Nungua KroMA 2 Junior High School has been fined GH₵1, 800 for assaulting a teacher.
Failing to pay the fine will amount to serving a jail term of three months.
The 17-year-old JHS student is said to have led a group of thugs to assault the mathematics teacher Moses Onyameasem who punished him for failing to do his homework on February 22, 2021.
Per the facts, the said student (name withheld) and some of his mates were asked by the teacher to stand for a while after they had failed to present a homework.
The student rather stormed out of the class and was later found loitering by the same teacher who accosted him.
When the teacher attempted to discipline him, he ran home only to return with 15 others in a Mercedes Benz Sprinter bus.
They attacked the teacher, inflicting wounds on his face.
The convict, however, denied conspiring with 15 others to assault the teacher.
The teacher was rescued by his colleagues and rushed to the LEKMA Hospital, Accra, where he was treated and discharged.
After the attack, the student's mother was also alleged to have gone to the school and verbally assaulted the teacher, a development that led to teachers choosing to stay home until their security could be guaranteed.
At about 12:15 that same day, the teacher, accompanied by Roger Asempa, the Head Teacher, went to the police station to report the assault.
A medical form was issued to the complainant to seek medical attention, while a joint stakeholder meeting was held over the incident.