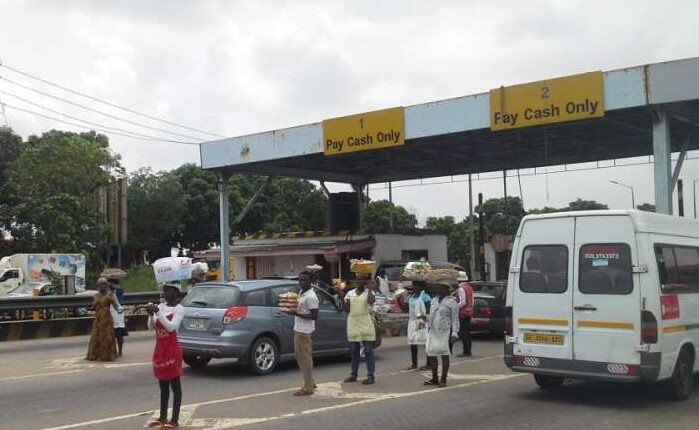 Ofori-Atta Brings Back Road Tolls
The Minister of Finance, Ken Ofori-Atta, has announced that all new roads constructed under a Public-Private Partnership (PPP) programme will be tolled.
He made this known on Monday, 25 July 2022, while delivering the mid-year budget review in parliament.
Mr. Ofori-Atta said the government had made a strategic decision to construct the roads, including the Accra-Tema Motorway and Extension Project which will commence in September 2022, through the Ghana Infrastructure Investment Fund (GIIF).
He noted that maximum funds would be raised from investors, but majority ownership of the projects will remain with GIIF on behalf of the government.
Mr. Ofori-Atta stressed that the roads would be self-financed through the collection of tolls.
"The completed road will be tolled to recover the whole life cost of the completed infrastructure as well as pay lenders and provide a return for equity investors", the Finance Minister pointed out.
The collection of tolls on Ghanaian roads was abolished in the 2022 budget that was tabled before parliament on 17 November 2021.
The Minister of Finance then cited the dangers the toll booths posed to Ghanaians as the reason the government abolished toll collections on roads even though they were avenues to raise funds for the maintenance of the streets.
"This is the situation in many countries. However, over the years, the tolling points have become unhealthy market centres, led to heavy traffic on our roads, lengthened travel time from one place to another, and impacted negatively on productivity.
"The congestion generated at the tolling points, besides creating these inconveniences, also leads to pollution in and around those vicinities," he added.
He said the importance of abolishing the toll points would far outweigh the lost revenue.
"The expected impact on productivity and reduced environmental pollution will more than offset the revenue forgone by removing the tolls", Mr. Ofori Atta observed.