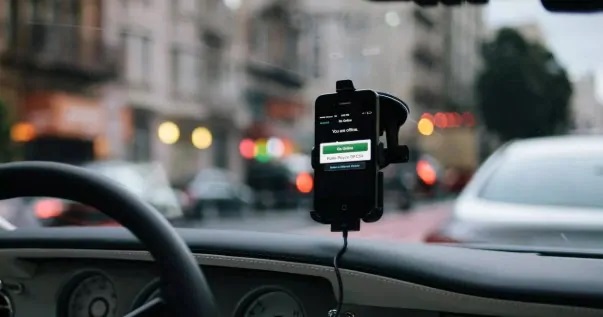 Online drivers fight DVLA over GH₵60 fee
Online drivers have vowed to resist the annual GH₵60 charges imposed on them by the Driver and Vehicle Licensing Authority (DVLA).
The DVLA announced that drivers who use ride-hailing Apps like Uber, Yango and Bolt will be charged an annual fee of GH₵60.
The drivers are also to affix a Special Identifier Sticker on their windscreens after going through the processes.
But the drivers have rejected the move describing it as day light robbery.
They are accusing their app managers of conniving with the DVLA to cause them to pay these monies.
In an interview, Public relations officer of the Online Drivers Union, Torgbo Dziedzorm Wise said their app managers want to use this tactic to cheat them.
"The directive seems to be coming from DVLA but originally the imposed tax is rather coming from the app companies. We went to them and asked for where it is coming from. From the conversations we had with them, it is looking like it is Uber and Bolt doing their own thing and they are trying to push the cost on us. Uber wants to cheat drivers and wants DVLA to do it for them by imposing a GH₵60.00 charge every six months but it doesn't make sense," he lamented.

"So Uber is telling DVLA to get these drivers to register again by paying GH₵60.00 so that they can authenticate their driver's license…This is a day time robbery. This is the digitization of robbery which we cannot arrest anybody for doing it."
The DVLA said the move is part of efforts to allow stakeholders regulate the activities of such digital platforms.