Oquaye recalls MPs from recess
The Speaker of Parliament, Professor Aaron Mike Oquaye, has called legislators after an indefinite suspension on April 4.
Haruna lashes out at Kyei-Mensah-Bonsu for misleading Speaker but Majority Leader fires back
The legislators are to assemble in the Chamber on Wednesday, April 18, to conduct debates and consider matters related to the coronavirus that has killed five and infected some 287 in total.
The House is also expected to conduct the vetting of Dr Benard Okoe-Boye, who has been appointed deputy minister of Health by President Nana Akufo-Addo.
"I, Right Honourable Professor Aaron Michael Oquaye, Speaker of Parliament, do hereby direct that, the parliament of Ghana shall, notwithstanding anything to the contrary, resume sittings of the first meeting of the fourth session… on Wednesday, the 8th of April 2020…" Professor Oquaye stated in a release.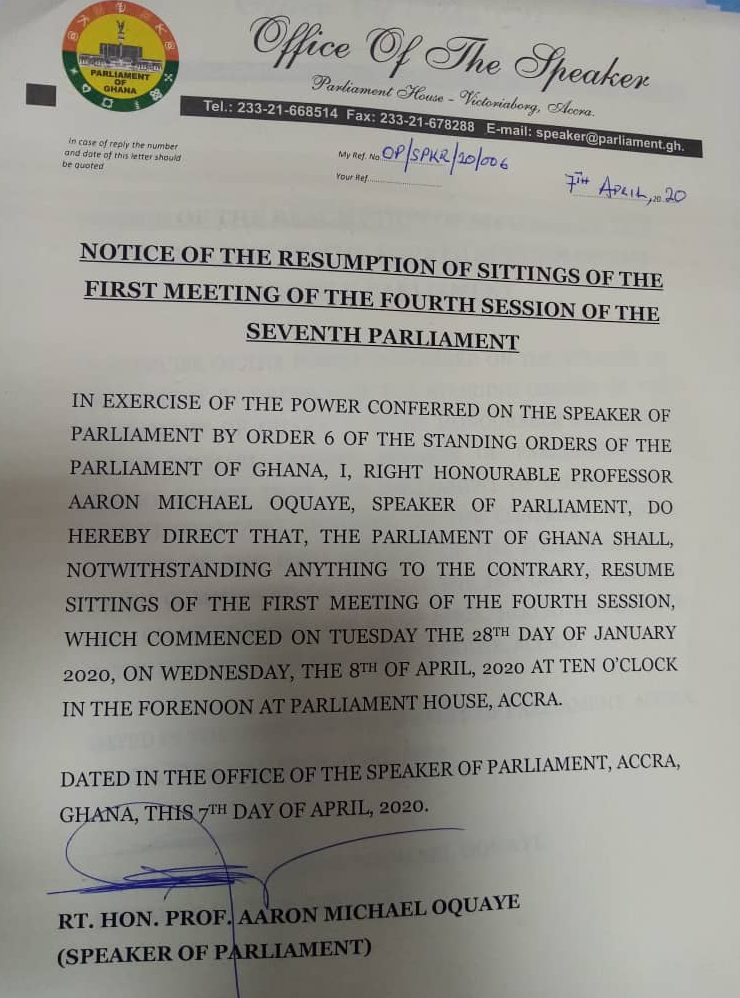 The MPs are to continue the first meeting of the fourth session of Parliament, which began on January 28.
The Minority has cited the Speaker of violating Parliament's Standing Orders in suspending Parliament indefinitely, but Majority Leader Osei Kyei-Mensah-Bonsu defended the Speaker's actions.