Otto Addo explains why he substituted Andre Ayew 4 minutes after he scored
Otto Addo has explained why he took off captain Andre Ayew, just four minutes after he scored Ghana's equaliser in their World Cup game against Portugal.
Ayew tapped home Kudus Mohammed's cross in the 73rd minute to make it 1-1 after Ronaldo's penalty had put Portugal ahead.
Four minutes later, Otto Addo hooked Andre, who like many Ghanaian fans at the time, was surprised by the decision, as the Black Stars were on the front foot and looked like nicking another goal.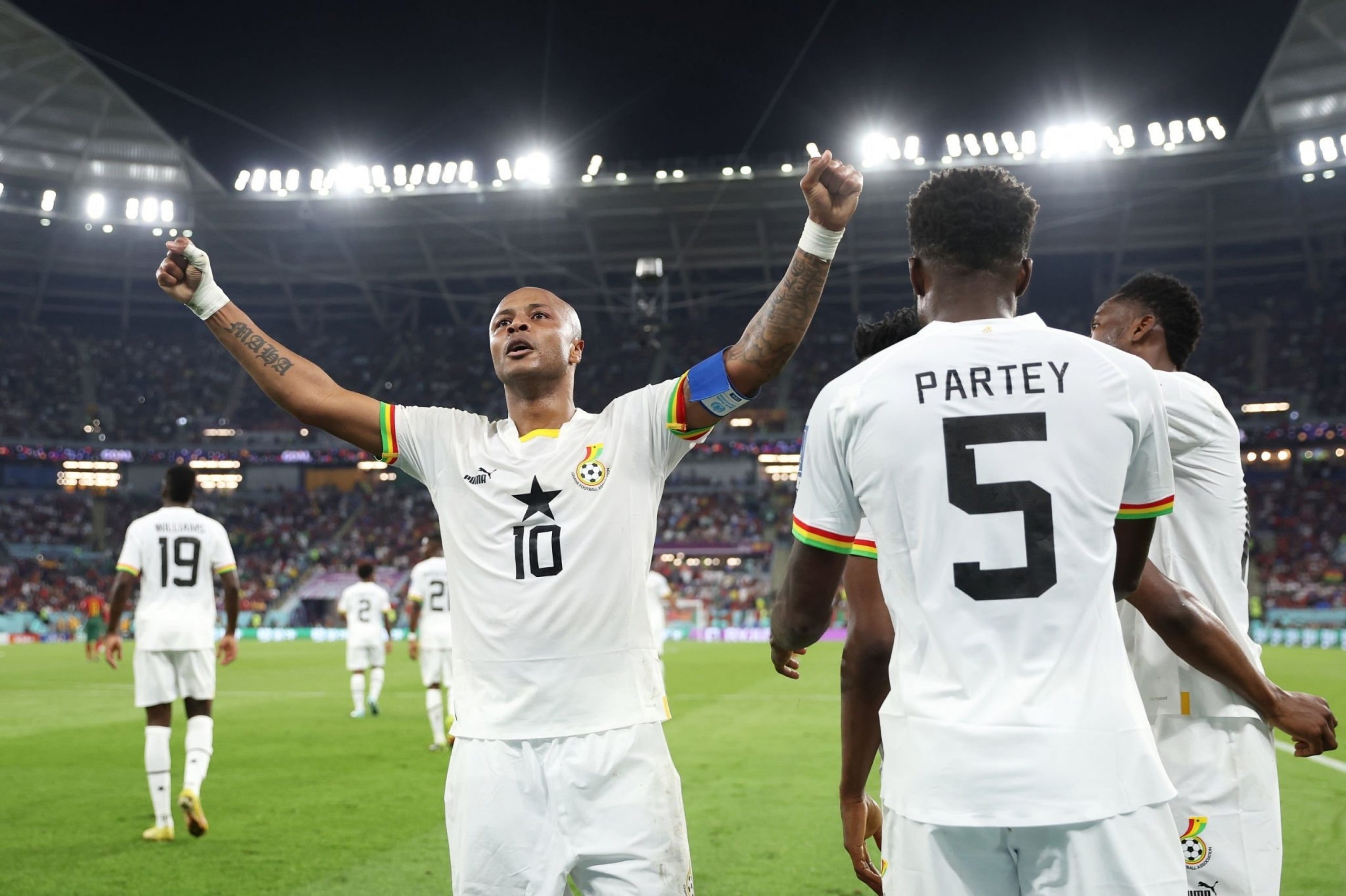 Ghana conceded immediately after the substitution; Ayew could be seen celebrating with his teammates on the bench before realising Portugal had scored.
After the game, some pundits questioned Otto Addo's decision to sub off both Andre and Kudus, who were, by far, Ghana's best attacking threat in the game.
Addo explained his decision at the post-match presser, stating that the yellow card Andre picked up earlier in the game played a big part in the call.
"It was a tactical change, he had a yellow card. I was a little bit afraid that he couldn't go into the duels how I wanted him to. So I took him off to bring in a fresh player. This was the reason," he said.
Otto also rejected suggestions that the decision to take off Andre influenced the result.
"I don't think it had a big impact because, at that moment, it was 1-1. The game was hectic, we made a few mistakes which allowed the second and third goals [to be scored]. We had to close the lines," he added.