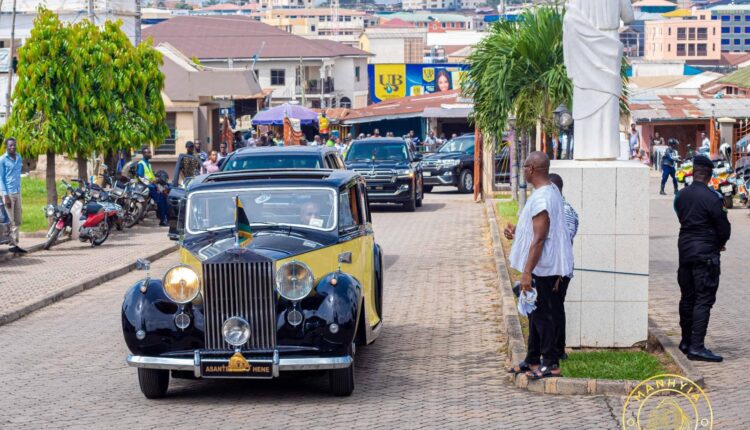 Otumfuo's 88-Year-Old Rolls Royce Hits Town
The People of Kumasi took their turn in observance of the funeral of Mrs Theresa Kufuor, former First Lady of the Republic of Ghana, after the series of activities took off in Accra.
In Kumasi, the Ashanti regional capital, the final funeral rites of the woman, who was popularly called the "Mother of the Nation," were held at the Heroes Park and the St. Peters Catholic Basilica, at Roman Hill.
The Traditional Overlord of Ashanti, the Asantehene Otumfuo Osei Tutu II and his wife, Lady Julia attended the memorial church service for Mrs Theresa Kufuor, wife of Mr. John Agyekum Kufuor, the second president in Ghana's Fourth Republic.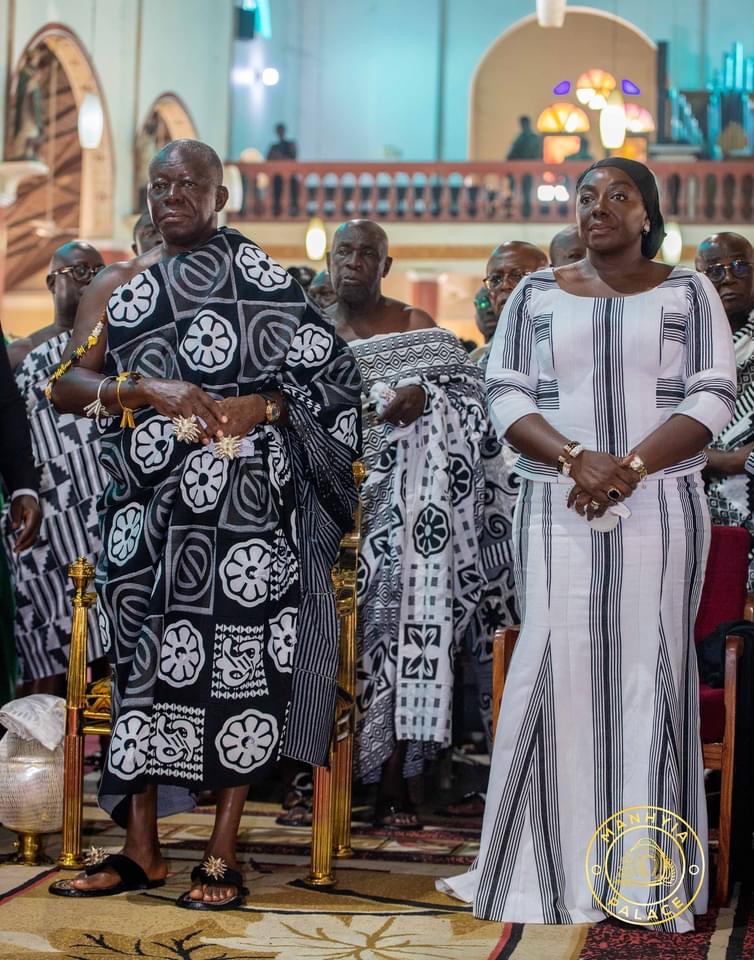 There were eye-catching scenes from the Asante King's ambiance and aura during the funeral ceremonies. The 88-year old Rolls Royce in the King's fleet which is rarely seen in the royal convoys, was on parade this time around.
Riding in the vintage brand gave the humble and progressive King of Asante an added touch to his grandeur. Sighting the Rolls Royce in the processions, residents of Kumasi lined up the streets to have a good view of the vehicle and the traditional splendour.