Our reforms will help in withstanding COVID-19 shocks – BoG receives award
The Governor of the Bank of Ghana (BoG), Dr Ernest Addison, is confident about surmounting the challenges by the COVID-19 pandemic based on "sound monetary and financial sector policies".
The COVID-19 pandemic has rocked several sectors with the financial sector a no exemption.
At a virtual ceremony to receive the Central Bank of the Year Award for 2020 presented by the Central Banking Awards Committee, Dr Addison commented: "It is fair to say that the three years of policy reform has firmly positioned Ghana's economy to withstand the headwinds arising from the COVID-19 pandemic".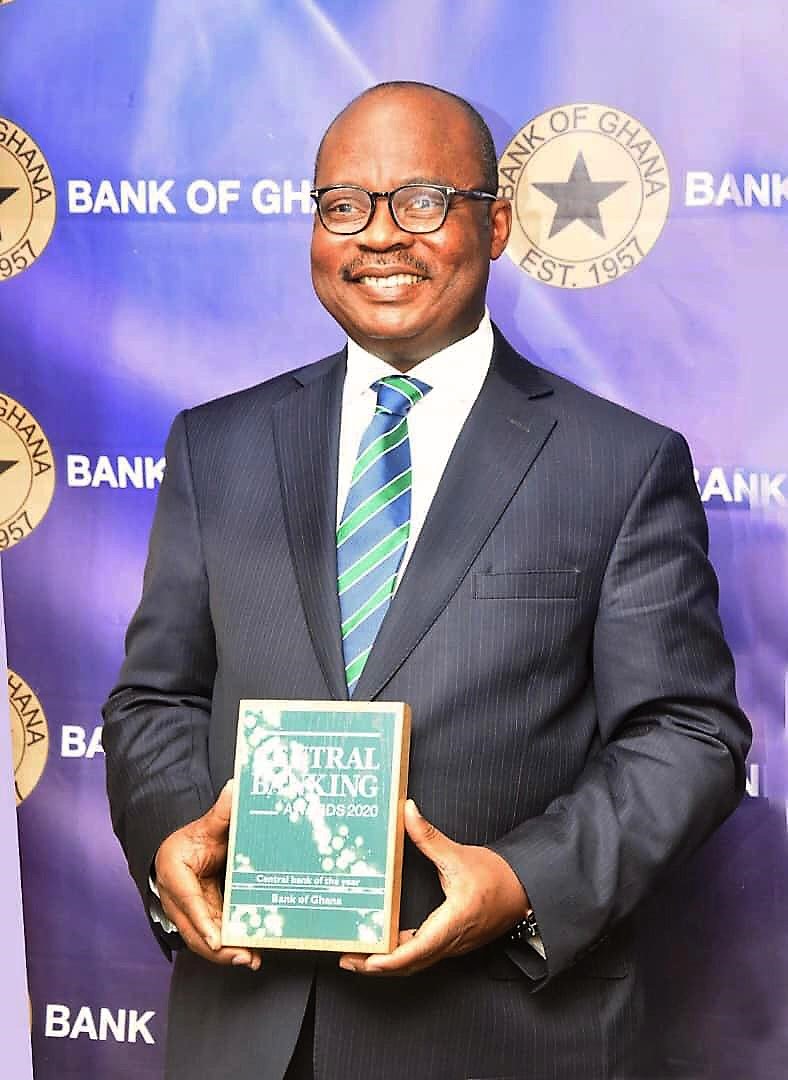 Dr Addison said the award reflects the apex bank's vision to build a central bank of excellence that is well-respected by stakeholders and further strengthens their resolve to continue to implement sound monetary and financial sector policies.
He said the awards give credence to the successful execution of monetary policy and financial sector reforms resulting in the "subsequent turnaround in the economy".
He was hopeful that efforts of the BoG will consolidate "the far-reaching gains of macroeconomic and financial stability in Ghana".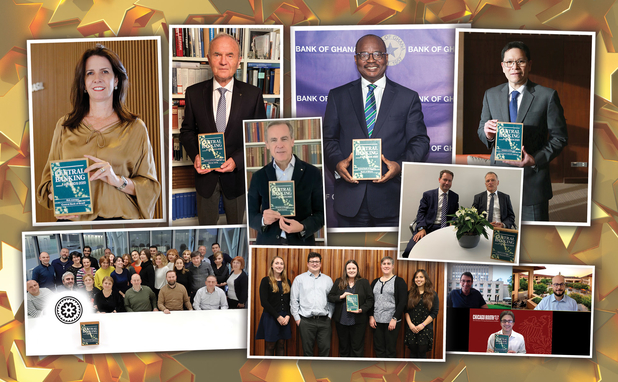 The annual Central Banking Awards, now in their seventh year, recognise excellence in the central banking community across the globe.
The BoG was given the honours in February 2020 but the COVID-19 pandemic disrupted an awards dinner slated for March 2020, in Brussels, Belgium to highlight the outstanding performance and achievements of awardees.
The Central Banking Awards were set up to highlight the outstanding performance and achievements of individuals and organisations within the central banking community.
The awards recognise excellence in a community facing difficult monetary policy and financial stability challenges that needed to be addressed effectively, while prudently embracing technological change in reserves, financial services, payments, currency management and data.
Below is the full list of awards and the winners:
– Central bank of the year – Bank of Ghana
-Payments and market infrastructure development – European Central Bank
-Financial market infrastructure services – Bloomberg
-Advisory services – Deloitte
-Payment services – Swift
-Currency services – Note Printing Australia
-Currency manager – Bank of Mexico
-Data services – Swift
-Specialised lending initiative – BNP Paribas Securities Services
-Green initiative – NGFS
-Global markets – HSBC
-Collateral management services – National Bank of Georgia/Montran
-Treasury systems initiative – Calypso
-Custody initiative – Euroclear
-Risk manager – Central Bank of Brazil
-Innovation in reserve management – BlackRock
-Asset manager – Amundi
-Reserve manager – Swiss National Bank
-Communications initiative – Bank of Jamaica
-Transparency award – Reserve Bank of New Zealand
-Economics in central banking – Matteo Maggiori, Brent Neiman and Jesse Schreger
-Initiative of the year – Bank of Thailand's Stakeholder Engagement Programme
-Website – Central Bank of Brazil
-Governor of the year – Mark Carney
-Lifetime achievement award – Otmar Issing