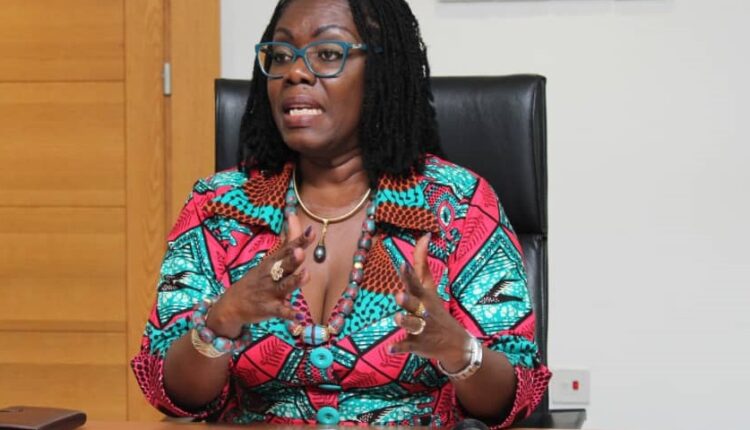 Over 12million Ghanaians have registered their sim cards – Minister
Over 12 million people have merged their Ghana Card with their SIM cards, Minister of Communications and Digitalisation, Ursula Owusu-Ekuful, has revealed.
The Ministry of Communication announced the sim card registration to enable customers to link their Ghana cards to their SIM cards to synchronise data and clamp down on crime.
The SIM registration exercise began on 1 October 2021 and was expected to end on 31 March 2022 but was later extended to 31 July 2022.
Providing updates on the exercise, Mrs Owusu-Ekuful said: "I, therefore, take this opportunity to urge all those who have not registered or are yet to link their SIM cards to do so. The deadline of 31 July is a few days away and will not be extended".
"The SIM card registration exercise is one of the consumer-centered initiatives which has the key objective of creating a safe and secure environment for you to be able to use communication services with no fear whatsoever of any cyber attack," she added at the Ashanti Regional Consumer Forum on telecommunication services.
As of 17 March 2022, a total of 14,091,542 SIM cards had been linked to the Ghana Card. Out of that, 10,348,532 had been bio-captured and 99,445 were new SIM cards.
The communication minister had earlier said, "over 7.5 million citizens and residents were yet to obtain Ghana Cards to enable them to register their SIM cards".