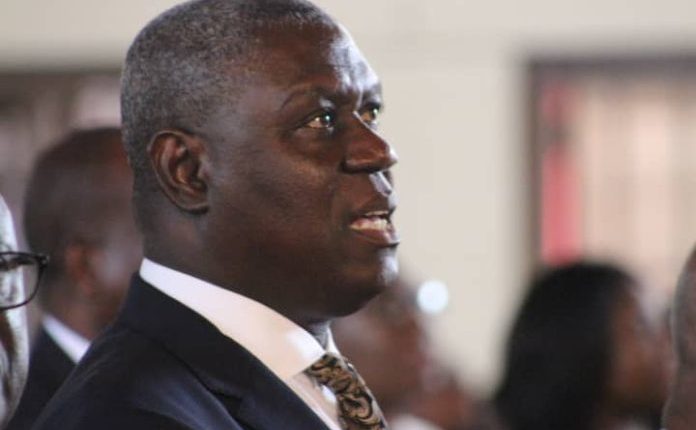 Parliament petitioned over Chief Justice nominee's failure to declare assets
Ahead of Monday's vetting, a private citizen has petitioned Parliament overt the failure of Chief Justice nominee, Justice Kwasi Anin Yeboah,  to declare his assets and liabilities.
Mr Mensah Thompson is strongly opposing the Parliamentary approval of Justice Anin Yeboah because it will contravene Article 286 of the 1992 Constitution.
The petitioner alleges that the nominee has not declared his assets and liabilities as required by law when he became a Court of Appeal judge.
"The basis of my petition is that I have filed a complaint against the nominee with the Commission of Human Rights and Administrative Justice (CHRAJ) under article 286 of the 1992 constitution for non-disclosure of assets and liabilities. I have attached to this petition my letter to CHRAJ and the acknowledgement of receipt for your attention."
"The nominee has been a Justice of the Court of Appeal since 2008 and was required under the constitution of Ghana, which is the highest law of the land, to have declared his assets and liabilities," says the petition.
President Akufo-Addo on December 12, 2019, nominated Justice Anin-Yeboah as Chief Justice subject to Parliamentary approval.
Asset declaration in Ghana
In Ghana, two main laws regulate asset declaration — Article 286 (1) of the 1992 Constitution and Public Office Holders (Declaration of Assets and Disqualification) Act, 1998 (Act 550).
Article 286 (1) of the Constitution obliges public office holders, including the President, the Vice-President, the Speaker and the Deputy Speaker of Parliament, as well, ministers and deputy ministers of state, ambassadors, the Chief Justice and Justice of the Superior Court of Judicature to declare their assets and liabilities.
Others on the list are the Chairman of a Regional Tribunal, the Commissioner for Human Rights and Administrative Justice and his Deputies and all judicial officers, managers of public institutions in which the state has an interest.
Auditor-General receives in writing all declarations of all property or assets owned or liabilities owed by them, whether directly or indirectly.
The Constitution, however, forbids public disclosure of the assets declared by the public officers concerned.
Unless it is demanded as evidence by a court of competent jurisdiction, a commission of inquiry appointed under Article 278 or before an investigator appointed by the Commissioner for Human Rights and Administrative Justice (CHRAJ).
Act 550, on the other hand, provides the framework and guidelines for asset declaration in Ghana as a tool to combat corruption among public officeholders.
Who should declare assets?
Globally, there are divergent categories of public officials covered within the declaration system.
The debate touches on what categories of public sector employees are considered public officials, and whether any individuals other than public officials should be covered by these laws and even the types of assets and liabilities that should be covered.
In Ghana, Act 550 defines public office to include: "An office the emoluments attached to which are paid directly from the Consolidated Fund, or directly out of money provided by Parliament and an office in a public corporation established entirely out of public funds, or money provided by Parliament; except that, for declaration of assets under the Act it does not include the Armed Forces."