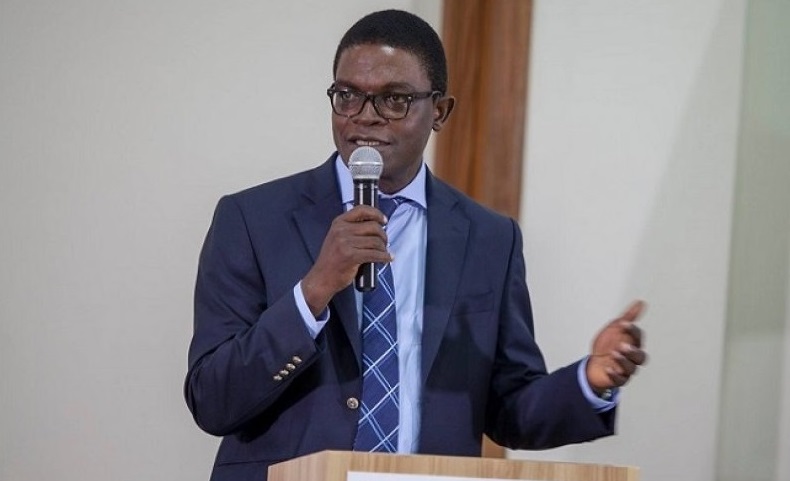 Parties' involvement in local gov't would transform Ghana politics – IDEG boss
The Executive Director of the Institute for Democratic Governance (IDEG) has said allowing political parties to partake in local governance will be strategic and have transformational reform for the country's democracy.
Launching the IDEG Advocacy Document at its East Legon Forecourt House Wednesday, Dr Emmanuel Akwetey said years of study has shown electing Metropolitan, Municipal and District Chief Executives (MMDCEs) will deepen the country's democratic credentials.
Mr Akwetey said with the emergence of vigilante groups and foot soldier violence in elections, "instead of debating and finding solutions to problems, IDEG felt that it was time to reason with the public and put information out to enable people to understand why the involvement of parties in local government is important."
The President in his State of the Nation Message to Parliament in February this year called for an amendment through a referendum of Article 55 of the constitution to enable political parties to participate in the election of MMDCEs.
The launch of the Advocacy Document is part of major activities lined up by IDEG to mobilize the leadership and members of civil society organisations and media to effectively participate in the implementation of the President's strategic leadership decision.
According to Dr Akwetey, the Multiparty Local Governance reforms, especially the election of MMDCEs would strengthen accountable and inclusive local governance, improve public service delivery, tackle poverty and inequality vigorously in the local communities and strengthen gender equality.
The purpose of the document is to educate and mobilize informed and popular support for the amendment of Article 55(3) and the subsequent establishment of a multiparty local governance system in the country, he explained.
The Advocacy Document "The Case for Multiparty Local Governance in Ghana" has been designed to give Ghanaians from all walks of life the opportunity to participate in an informed discussion on issues pertaining to the constitutional reforms, referendum and their role in ensuring a fruitful outcome.
For IDEG, it is crucial to raise public awareness of the most important decision to reform the local governance architecture of the Fourth Republic and to effectively mobilize citizens to support the decision to devolve more power and resources to advance good local self-governance across the districts of the country.
Regarding what must be changed about local government, Dr Akwetey said over the years the public expectations in terms of development through the MMDCE has been disappointing.
"In fact, there is so much dissatisfaction with the quality and quantity of public service delivery, health, education, sanitation…and its like on all the scores that we had on Millennium Development Goals, we are now dropping," he said.
Dr Akwetey said the indictment from a 2015 UNICEF report that the country is fast competing to be among the first 10 unequal societies on the continent was an alarming trend which needed to be turned around using local government.
source: Myjoyonline