Pastor of collapsed church building picked up
The pastor of the collapsed church building in the Asene Manso Akroso District in the Eastern Region has been invited to assist in police investigations.
Prophet Akoa Isaac was picked up by the Akim Oda Divisional Police Command following the collapse of his Church of Prosperity on Tuesday.
The death toll since the collapse has risen from nine to sixteen.
The bodies have been retrieved from the debris in an on-going operation that lasted an entire day.
The bodies include a 60-year-old woman, Afia Tameklo, who was said to have been clubbed to death by a falling pillar as she tried to escape.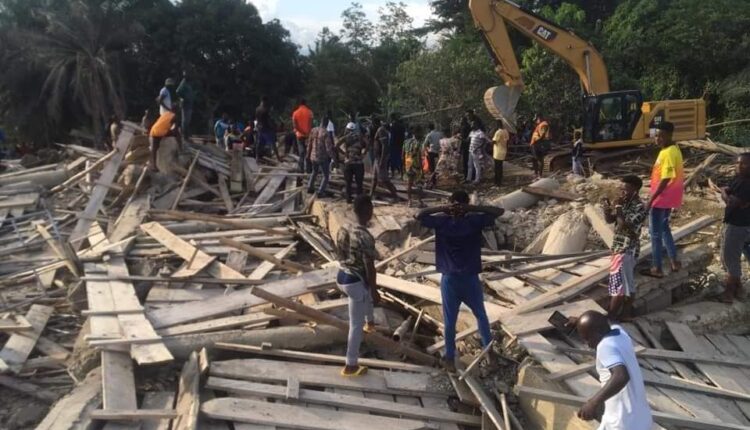 The uncompleted three-storey building housing some church members has been there for some 25 years. It collapsed on Tuesday afternoon while church service was in session, strapping some 65 worshippers.
Four people, as of 4:30 pm on Monday were rescued, Daily Graphic's Eastern Regional correspondent, Kyei-Boateng reported.
According to the report, the voices of those trapped inside could be heard with some screaming for help.
Around 9:40 pm on Tuesday, a rescue team, a host of security officers and officials including the Bureau of National Investigations (BNI), the police, soldiers from jungle warfare, fire personnel were already on the scene.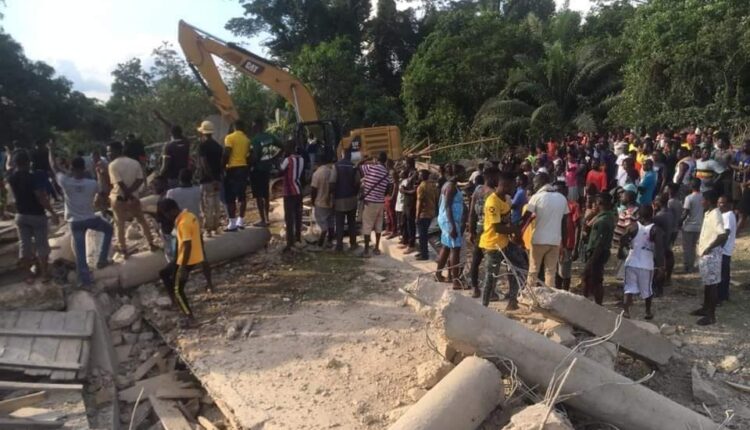 The bodies have since been deposited at the Oda Government Hospital mortuary.
When the Police visited victims at the same hospital, 30-year-old Clement Bentouah was the only victim on admission with a fractured right thigh.
Meanwhile, nurses on duty identified six other victims – Adu Godfred, 21; Erasmus Larnor, 25; Elizabeth Toot, 18; Bridget Binorey, 59; Jonas Larnor, 45, and Charity Addison, 38 – who were treated and discharged.