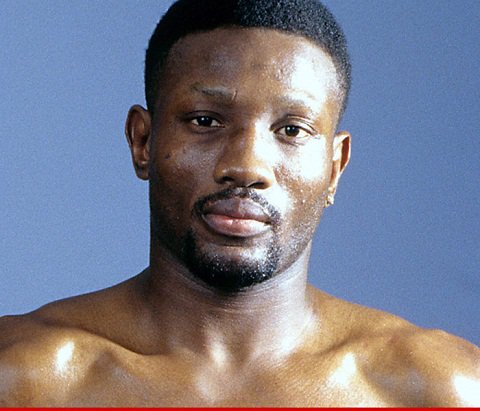 Pernell Whitaker dead: Boxing great killed after being hit by car
Pernell Whitaker, the former four-weight world champion, has died after being hit by a car at the age of 55.
The American, affectionally known as 'Sweet Pea' during his fighting career, was hit at an intersection in Virginia Beach on Sunday night. According to local police, Whitaker succumbed to his injuries on the scene.
The incident, which took place at 10.04pm, remains under investigation by Virginia Beach Police Department. The driver of the vehicle is known to the authorities.
Tributes to Whitaker, who was inducted into the Boxing Hall of Fame in 2006, have poured in from the boxing community after news of his death emerged.
Former world champion Frank Bruno tweeted: "So sorry to hear of the passing of a defensive genius and one of the all-time greats, Pernell Whittaker. May he rest in peace. My thoughts are with his family & close ones. #sweetpea"
Barry McGuigan, the ex-WBA and lineal featherweight world champion, wrote: "What shocking news Pernell Whitaker has died after being hit by a car. RIP Champ, deepest sympathies to his family."
Promoter Eddie Hearn said: "Rest in eternal peace Pernell "Sweet Pea" Whitaker – IMO the greatest defensive fighter of all time."
ESPN broadcaster and former HBO Boxing commentator Max Kellerman said: "The best lightweight I ever saw passed away today. Yes, that includes Roberto Duran, Floyd Mayweather, Ike Williams, and anyone else you want to mention. RIP Pernell Whitaker."
Throughout his professional career, which ran from 1984 to 2001, Whitaker clinched titles at lightweight, light welterweight, welterweight, and light middleweight.
In 1989, he was named Fighter of the Year by The Ring magazine and the Boxing Writers Association of America. From 1993 to 1997, The Ringranked him as the best active boxer in the world, pound for pound. He is widely regarded as one of the greatest defensive boxers of all-time.
Whitaker also enjoyed Olympic success as an amateur. He competed at the 1984 Games in Los Angeles, beating Luis Ortiz to win gold as a lightweight.