Photos: 2019 National Annual Delegates conference
The governing New Patriotic Party (NPP) rounded up its years with a National Annual Delegates Conference on Sunday at the Trade Fair Centre in Accra.
The party chose the venue it held its last mammoth rally in 2016 to announce its preparedness for another four years.
That intention is announced in the conference theme–"We have performed better, four more to do more".
Giving an inkling of the symbolisms that will accompany the party's campaign slogan in next year's elections, the over 6,000 delegates from across the country symbolically showed four fingers to drum home their message.
Present at the conference is President Nana Addo Dankwa Akufo-Addo and the first lady Rebecca Akufo Addo, Vice President Mahamudu Bawumia and his beautiful wife, Samira Bawumia, former President John Agyekum Kufuor, Finance Minister, Ken Ofori-Atta, some present Ministers, all party leaders, including constituency and regional executives, as well as national officers.
In a message endorsing the continued stay of the NPP in power, former President Kufuor observed that: "successive NPP governments are what will do the trick for Ghana's eventual entry into the ranks of the developed nations of the world".
"I've come to the firm conclusion, over my very long service in politics to our nation and party, that Ghanaians naturally love our party," he added, as he explained that: "They share in our vision of development in freedom, our respect for the private individual and enterprise; and our liberal democratic".
The National Annual Delegates conference provides a platform for deliberations and resolutions and other matters of the party's interest ahead of next year's presidential and parliamentary elections.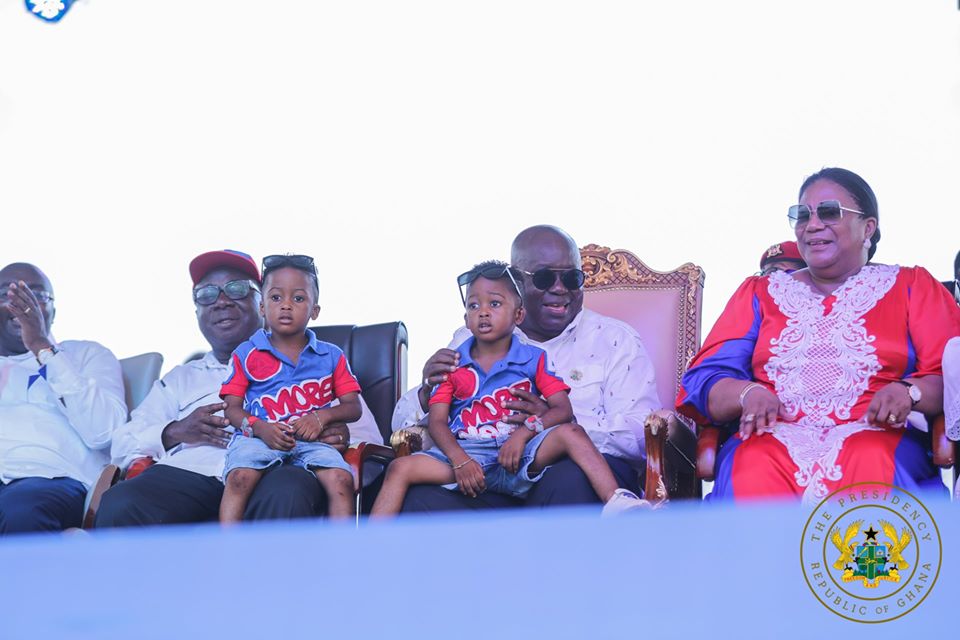 Watch a video of the conference