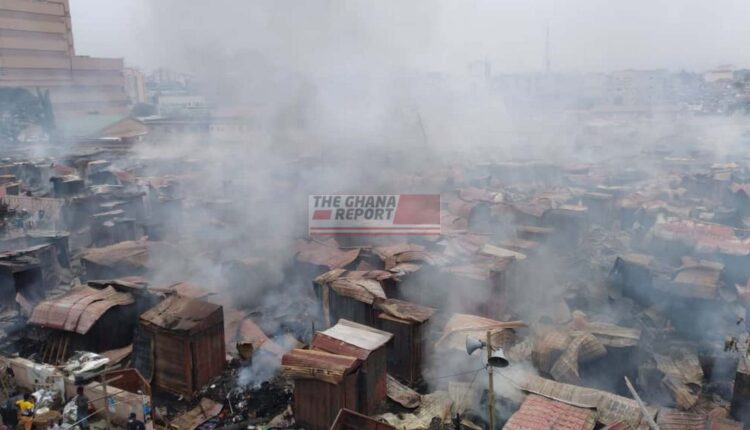 Photos: 'At least 3,500 shops' razed at Odawna
Fire has torn through thousands of shops at Odawna, a densely crowded market area in Accra, leaving traders to count their losses.
The fire began Wednesday dawn from a source that is still a subject of investigation.
It is the second fire incident at the same market within 10 months.
No deaths or injuries were reported, but goods worth thousands of cedis were consumed by the inferno, according to eyewitnesses.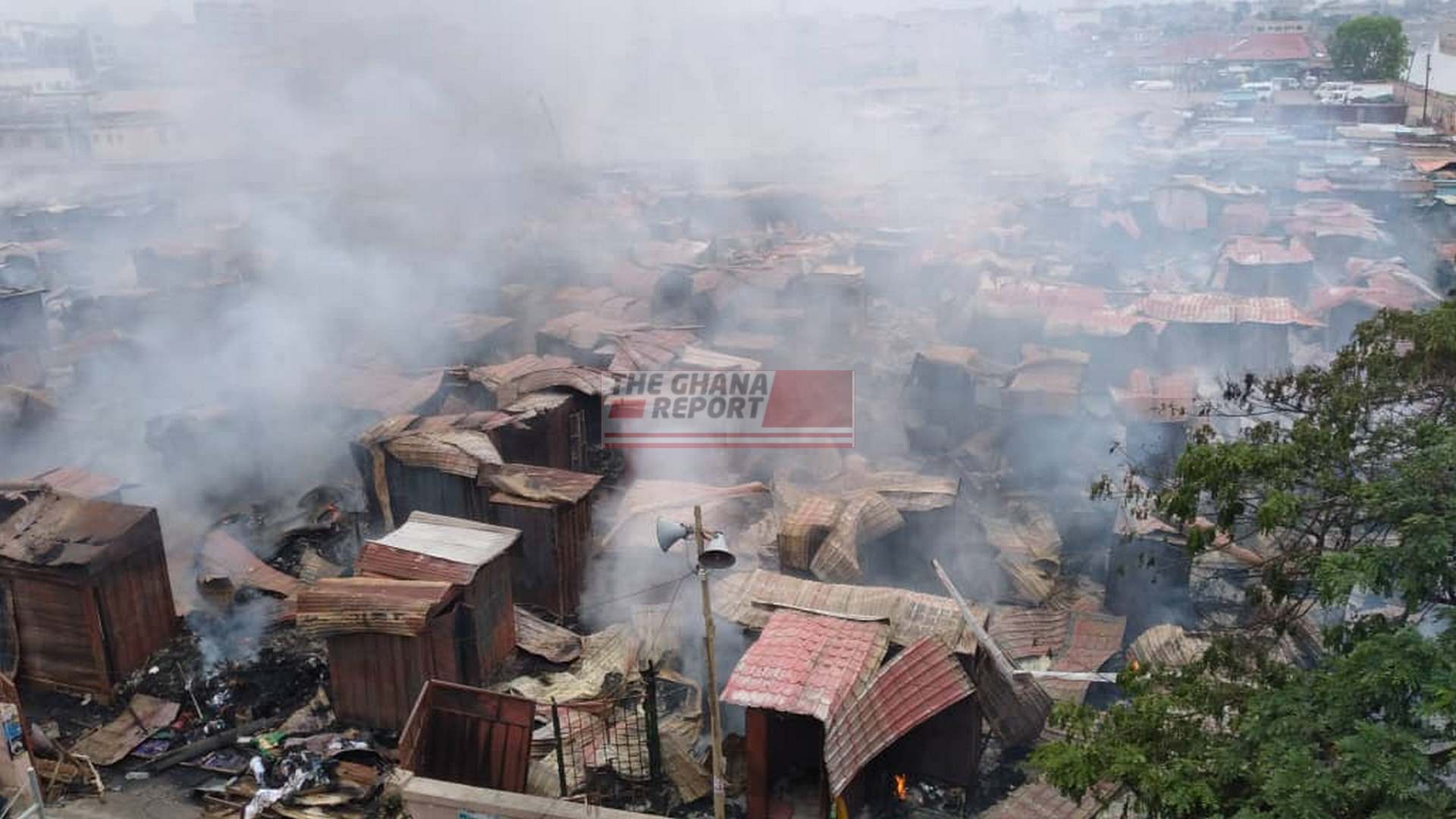 Billows rose over the scene of the destruction helped by a market made of mostly wooden structures and tin shacks.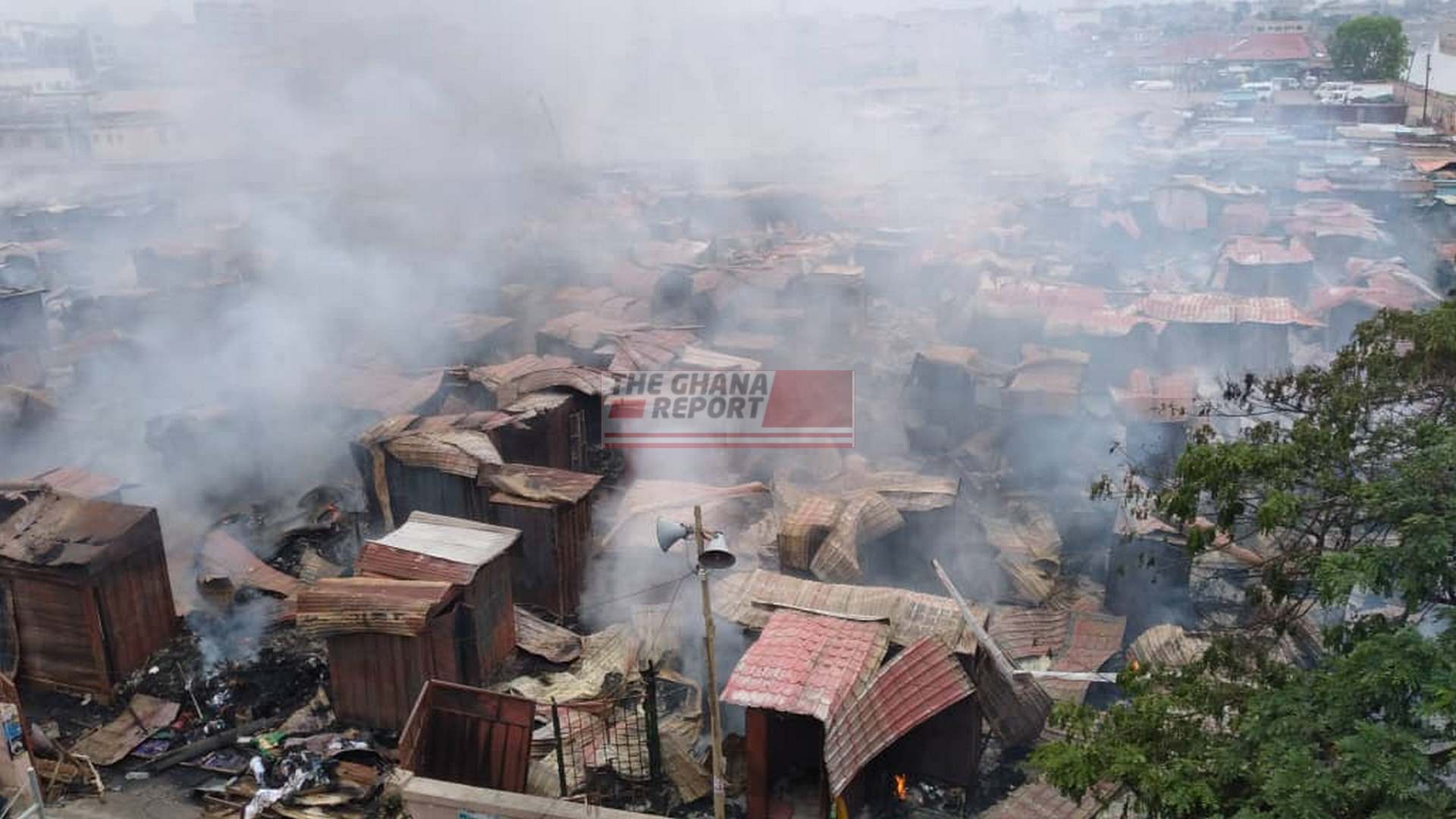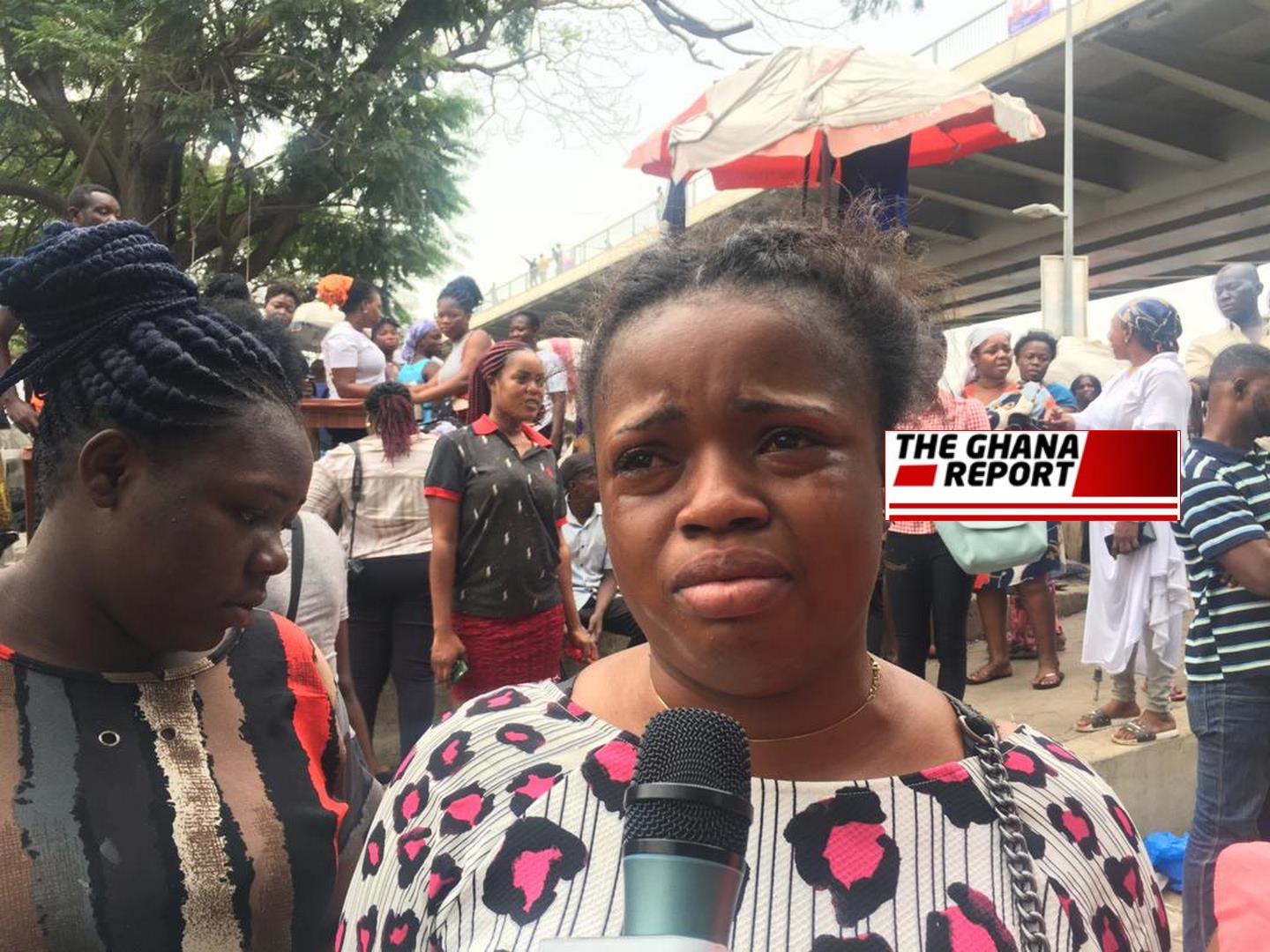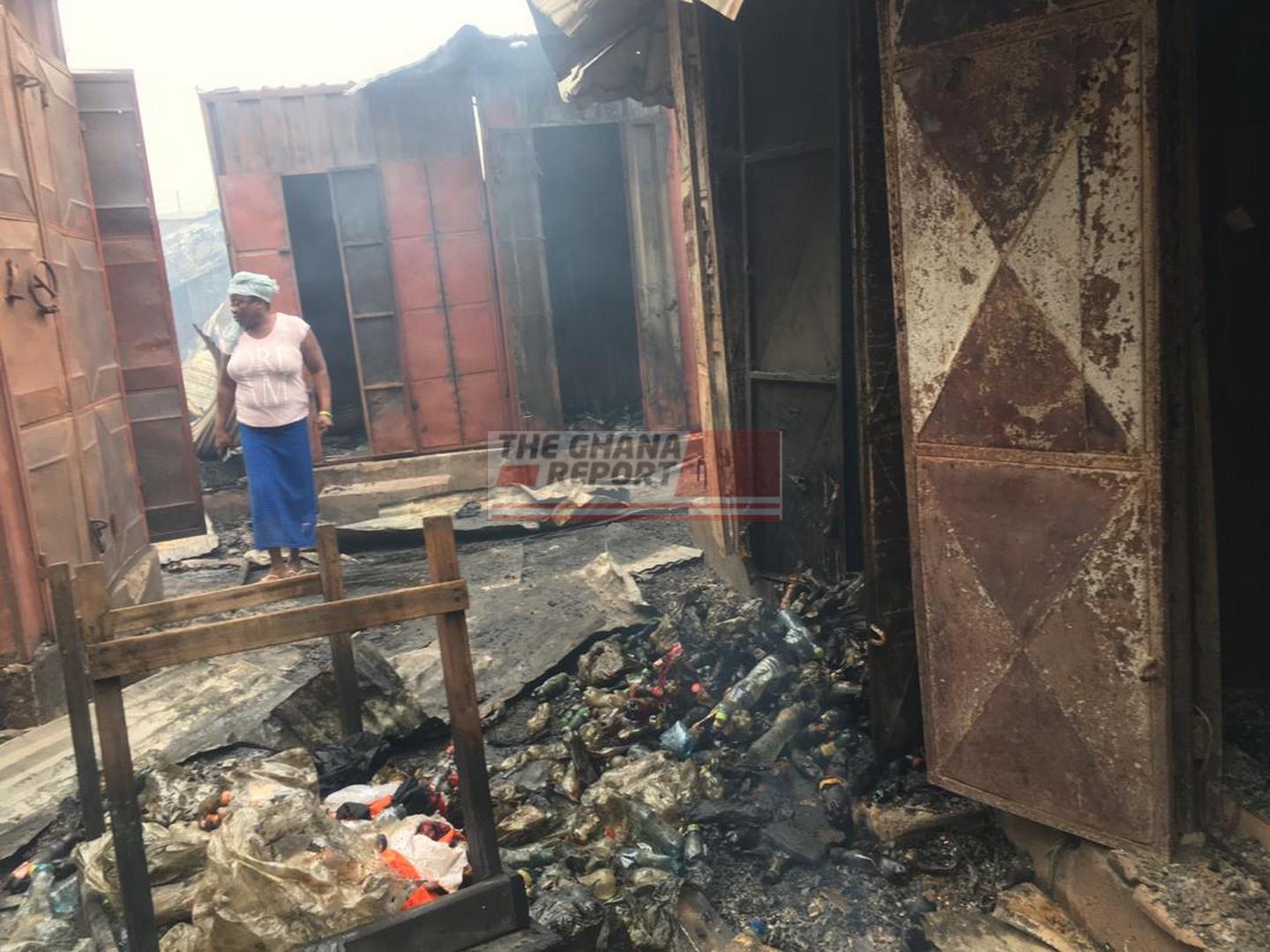 When theghanareport.com got to the scene near the Kwame Nkrumah Interchange area at about 8:30 am, several fire tenders were seen taming the impact of the fire.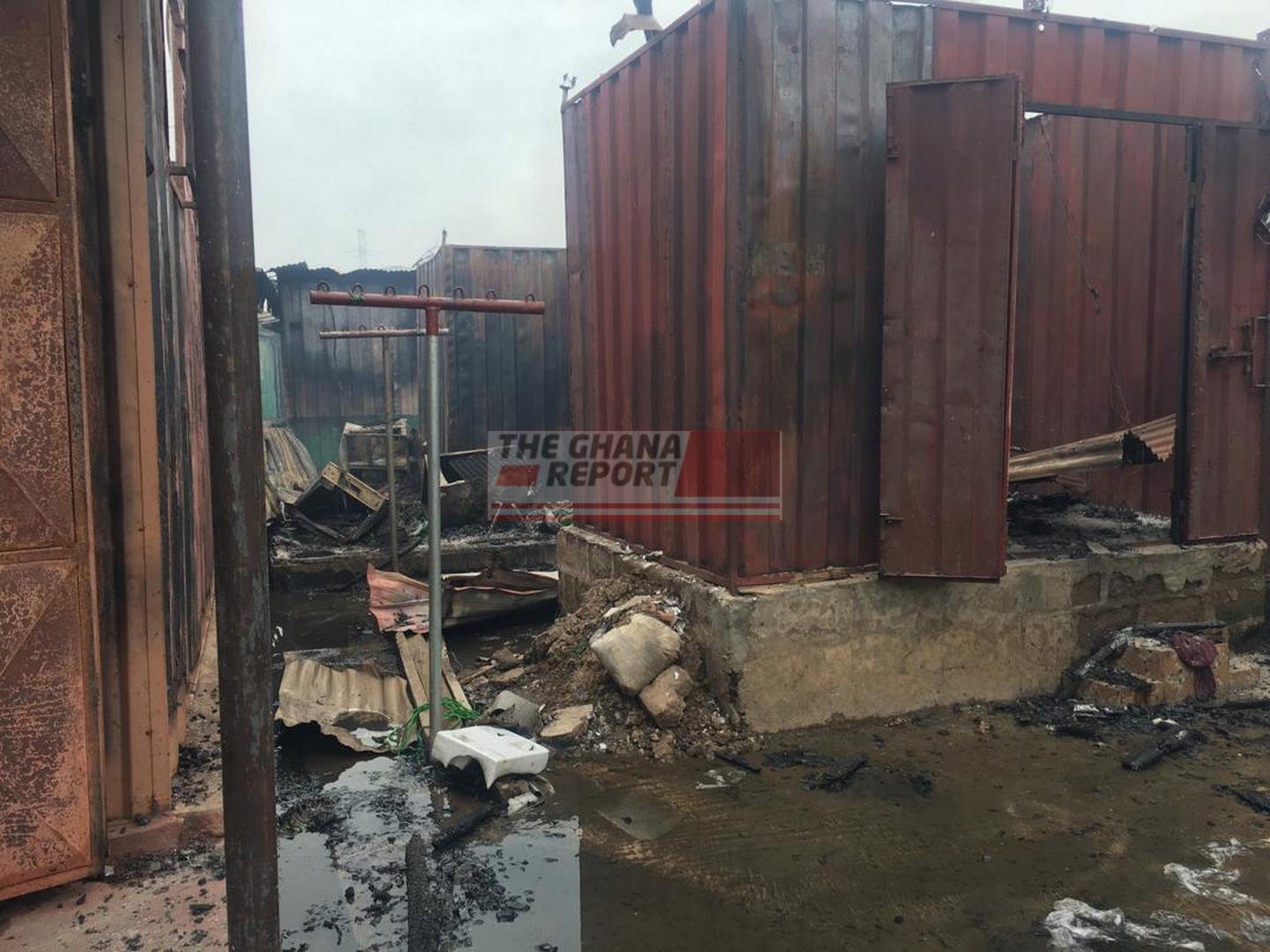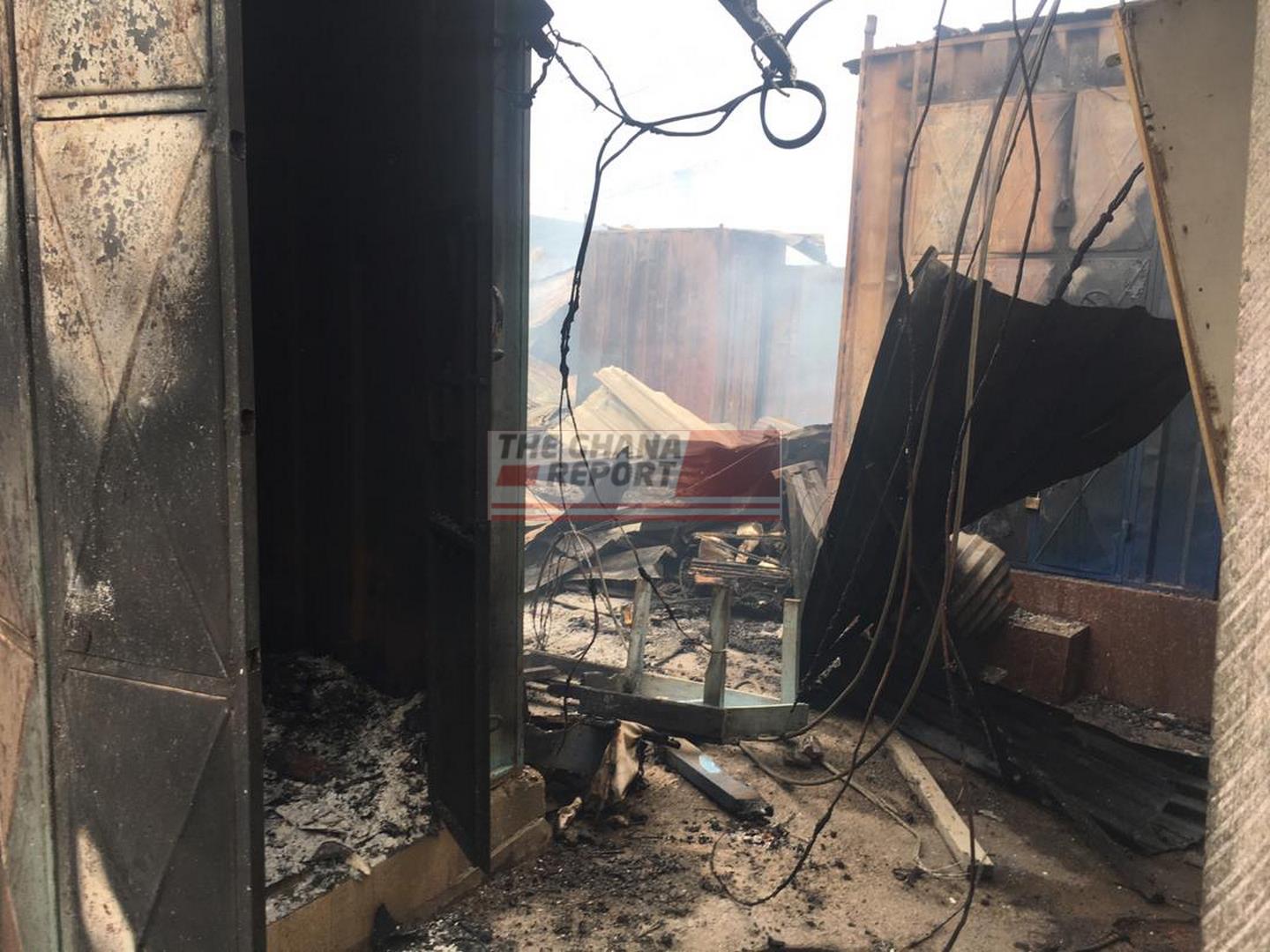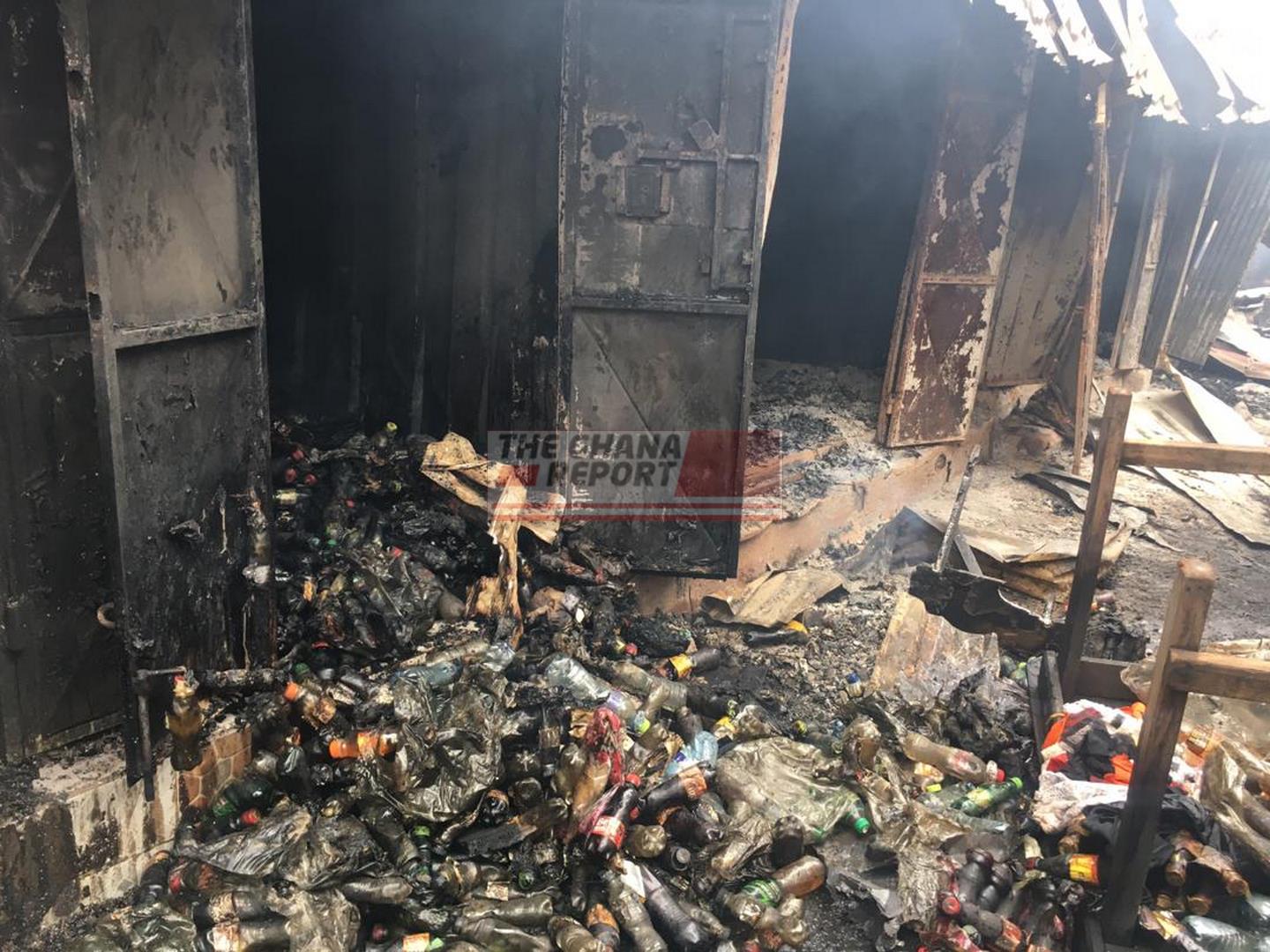 Personnel from the Ghana National Fire Service (GNFS) had a tough time gaining access to the poorly planned area.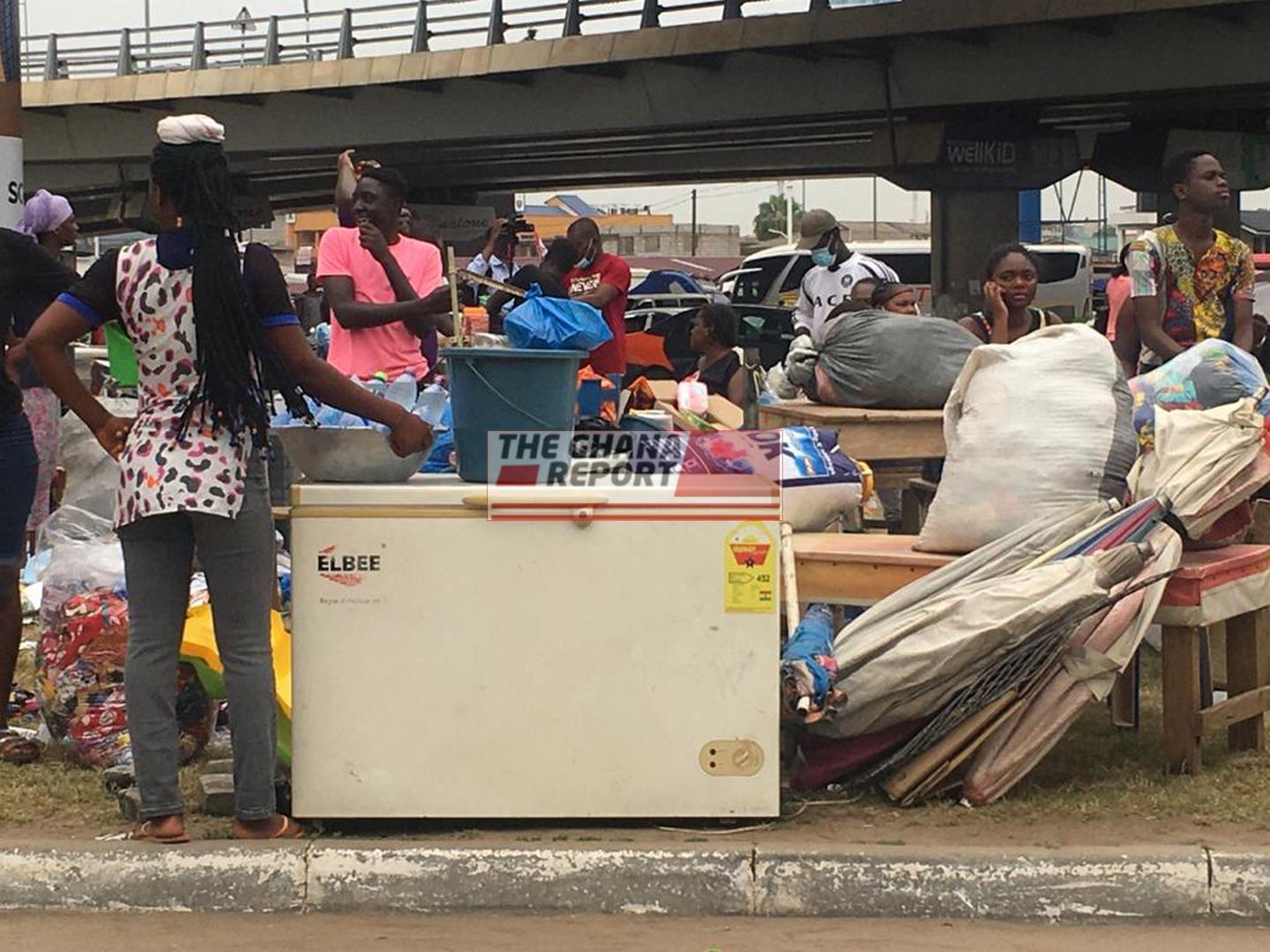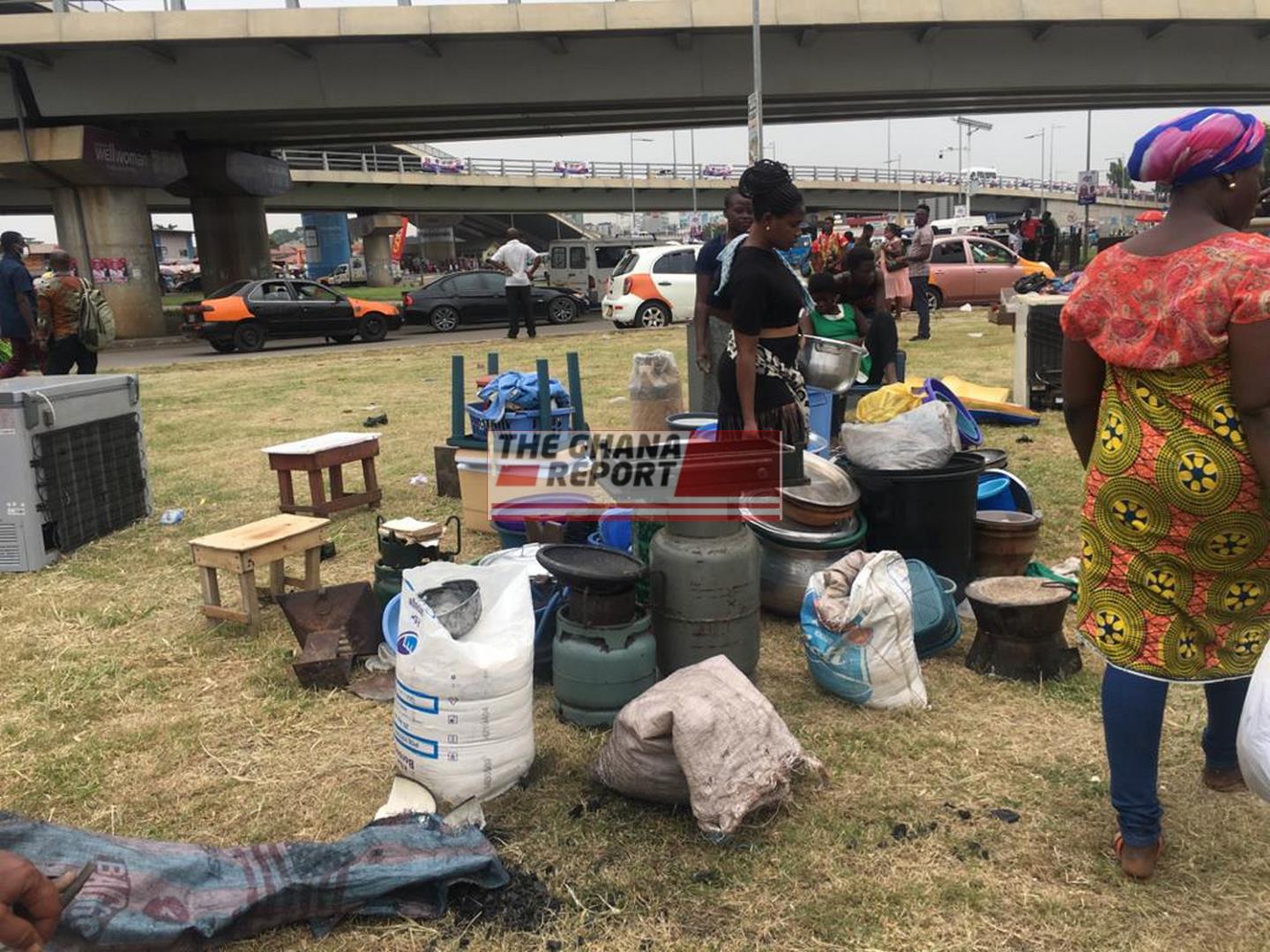 Three fire tenders were dispatched to the scene but were unable to manoeuvre to get to the heart of the fire.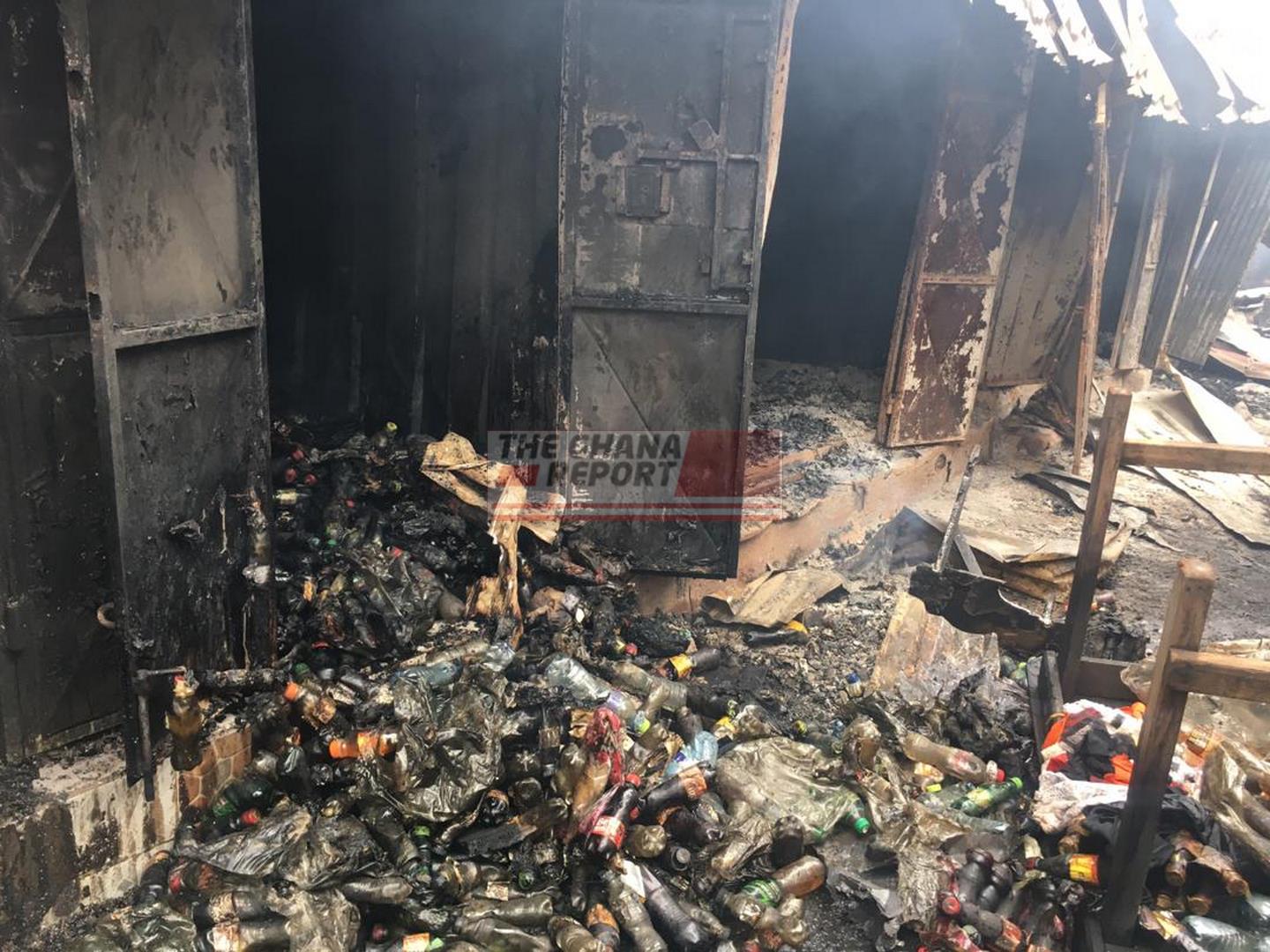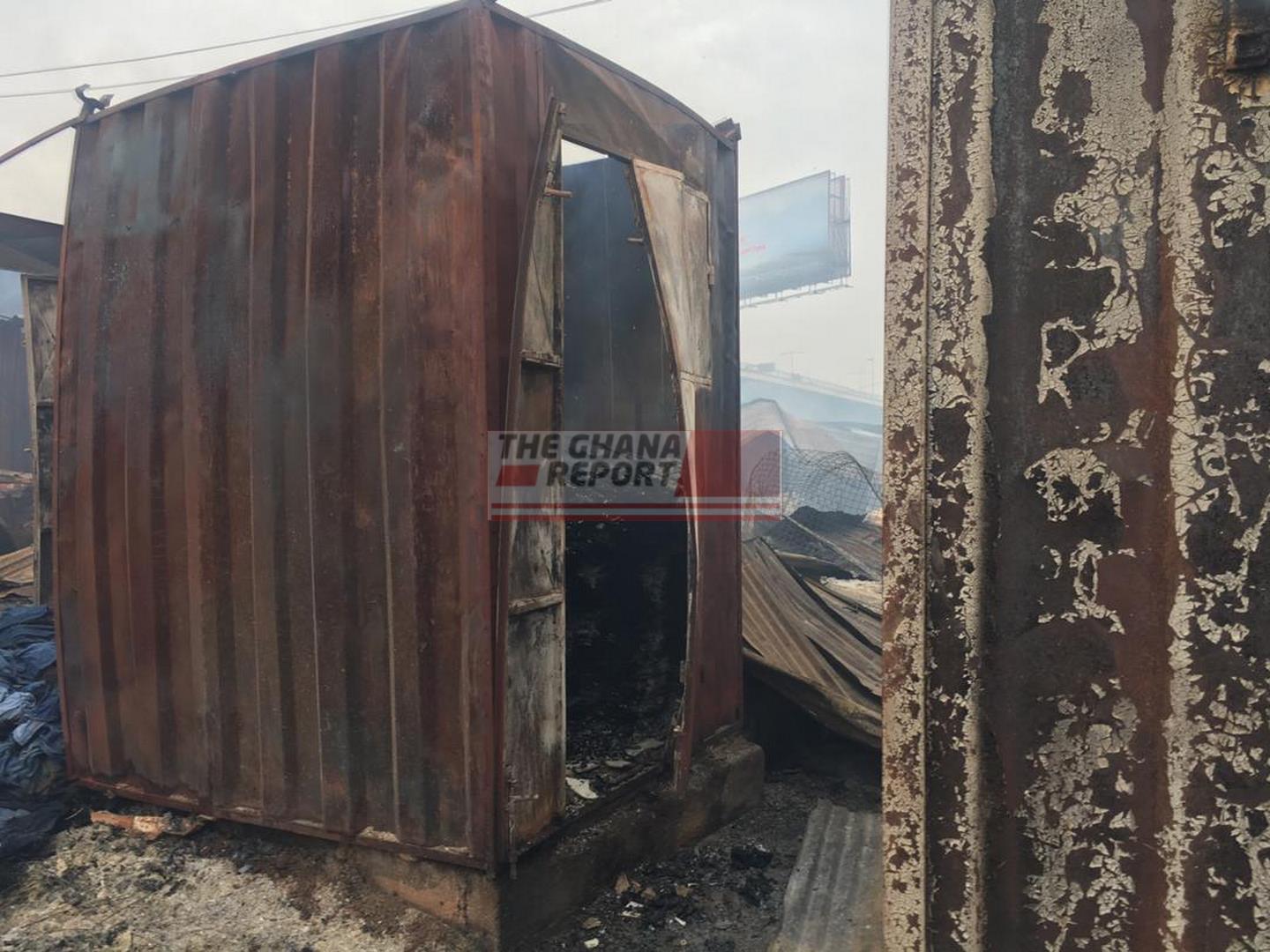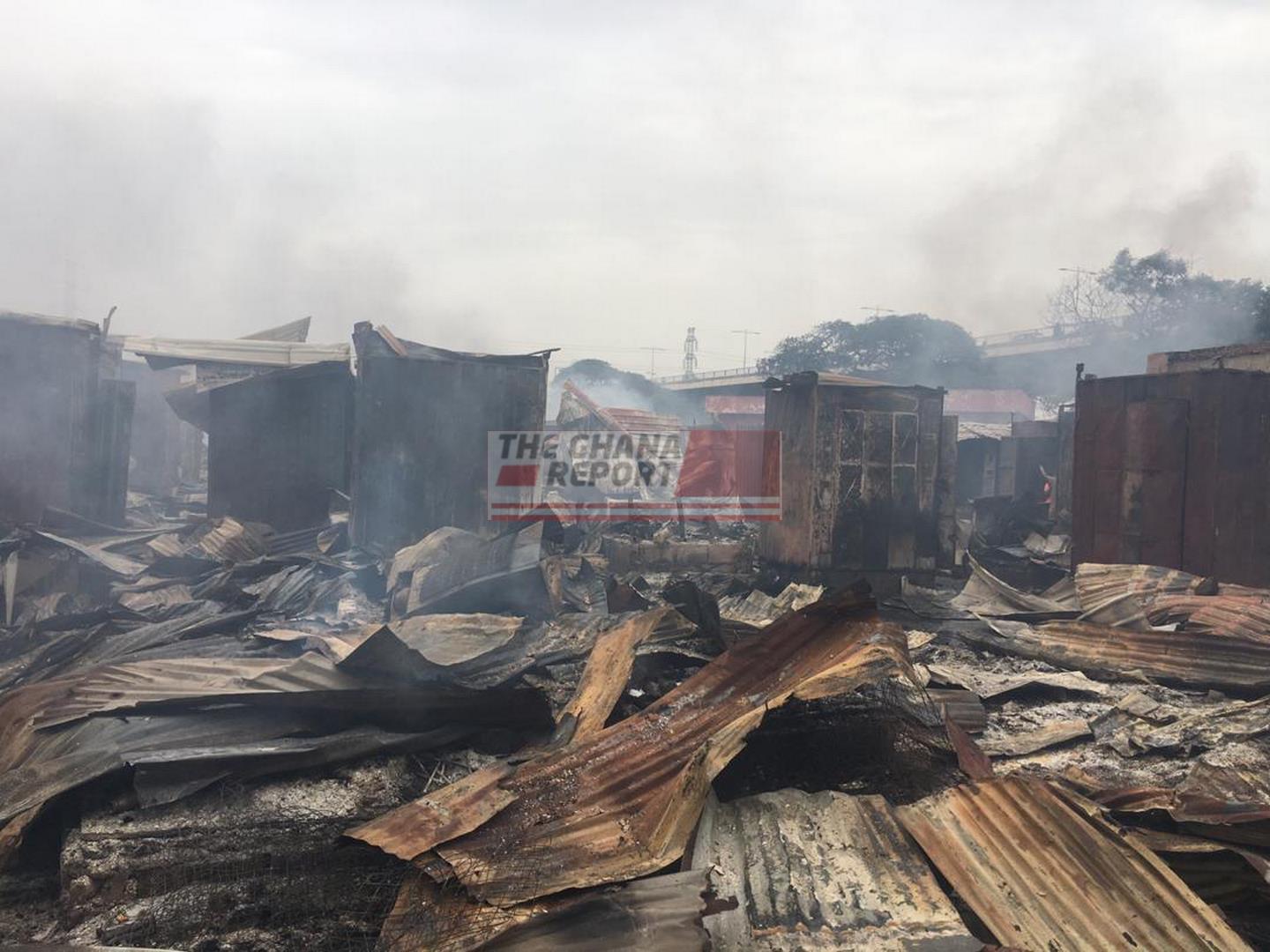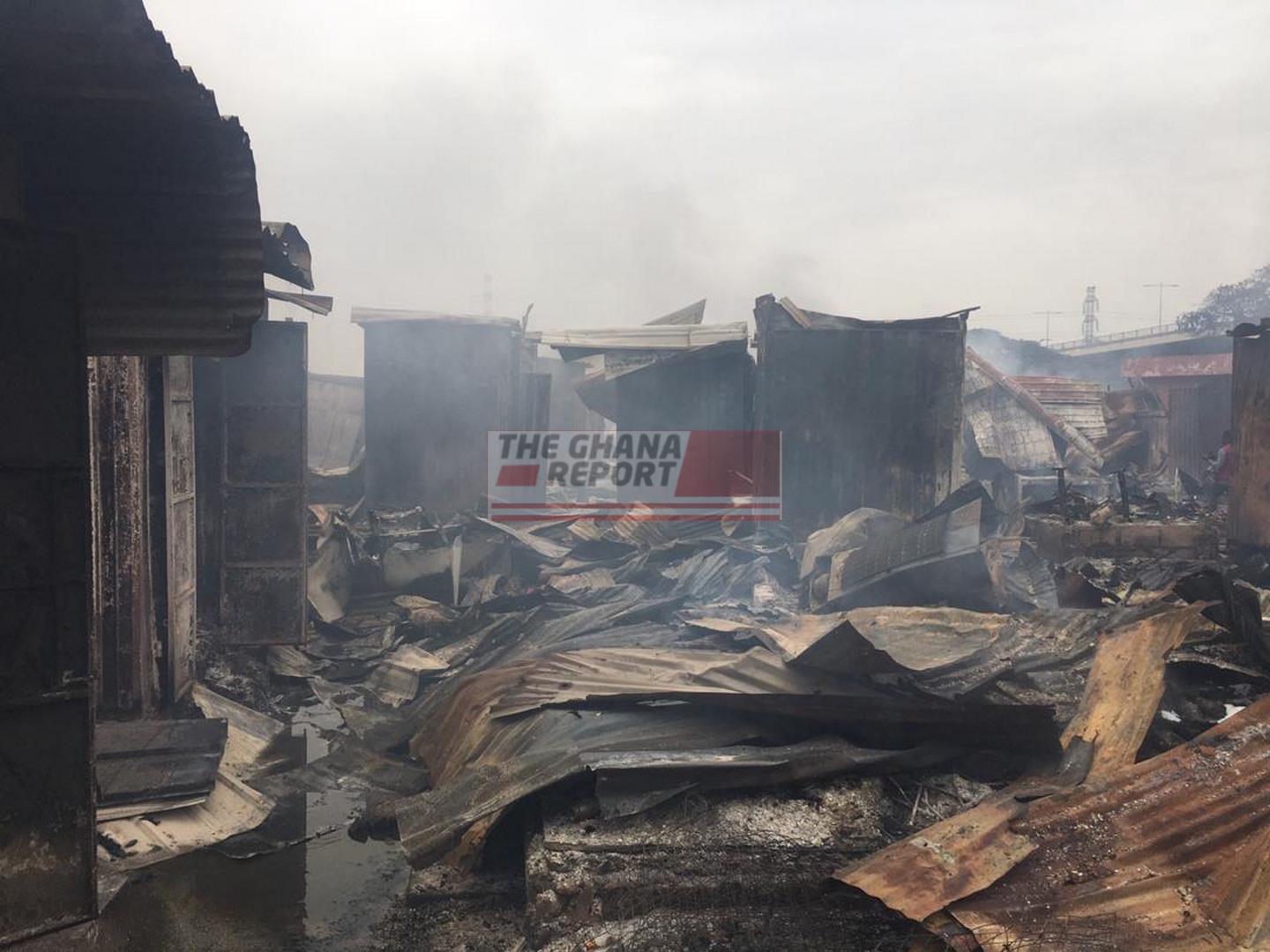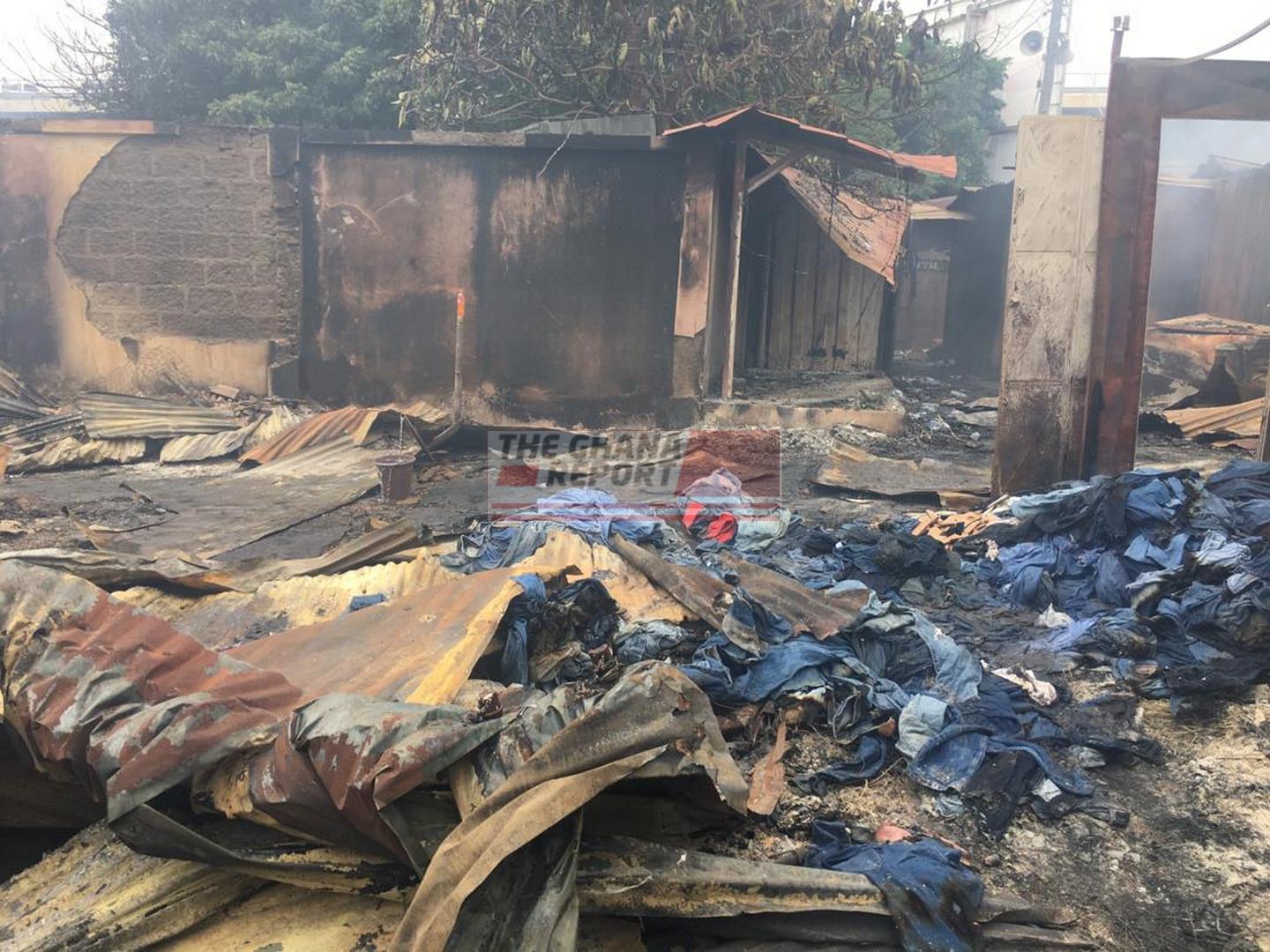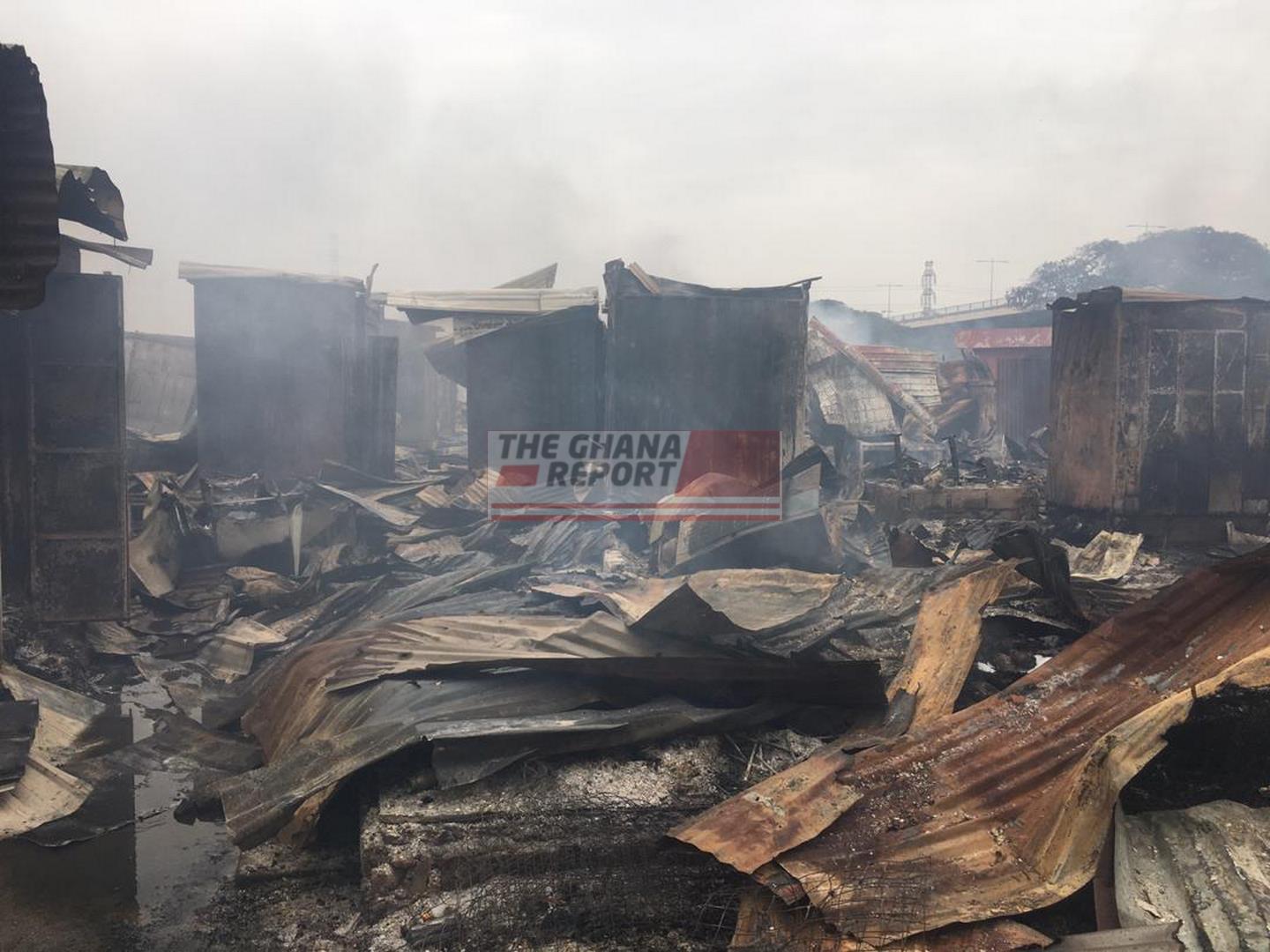 Most traders stood helpless, others wept, while others tried to salvage items in another fire outbreak that characterize life at Odawna.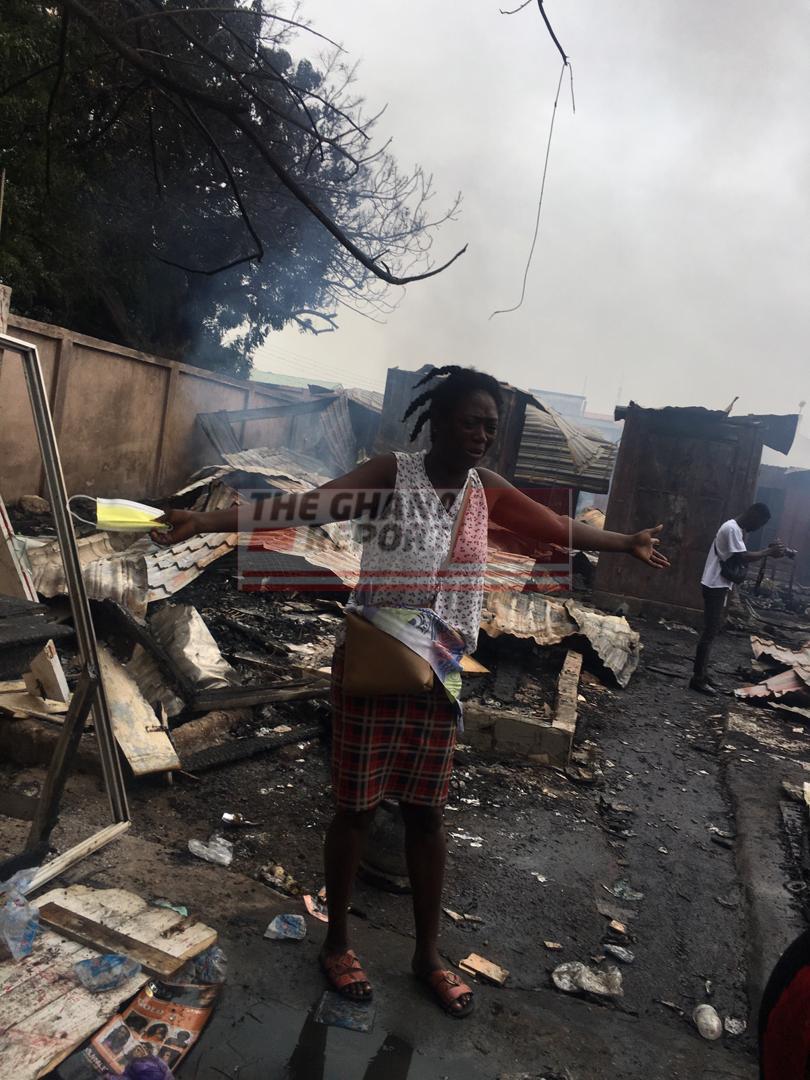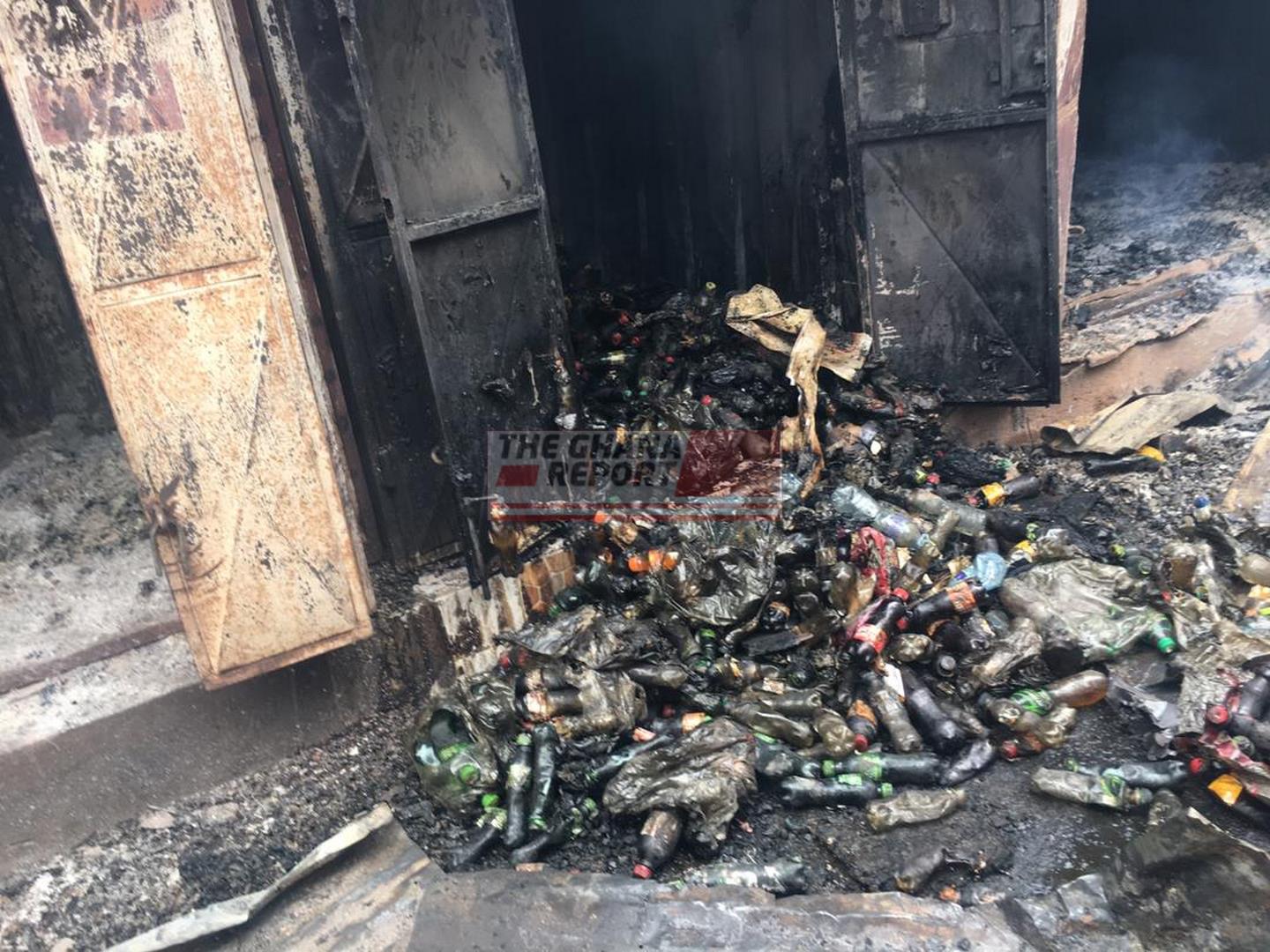 A former chairman of Odwana Pedestrian Market Union, Obrempong Ampomah, told theghanareport.com's Aba Asamoah at least 3,500 shops were affected by the fire.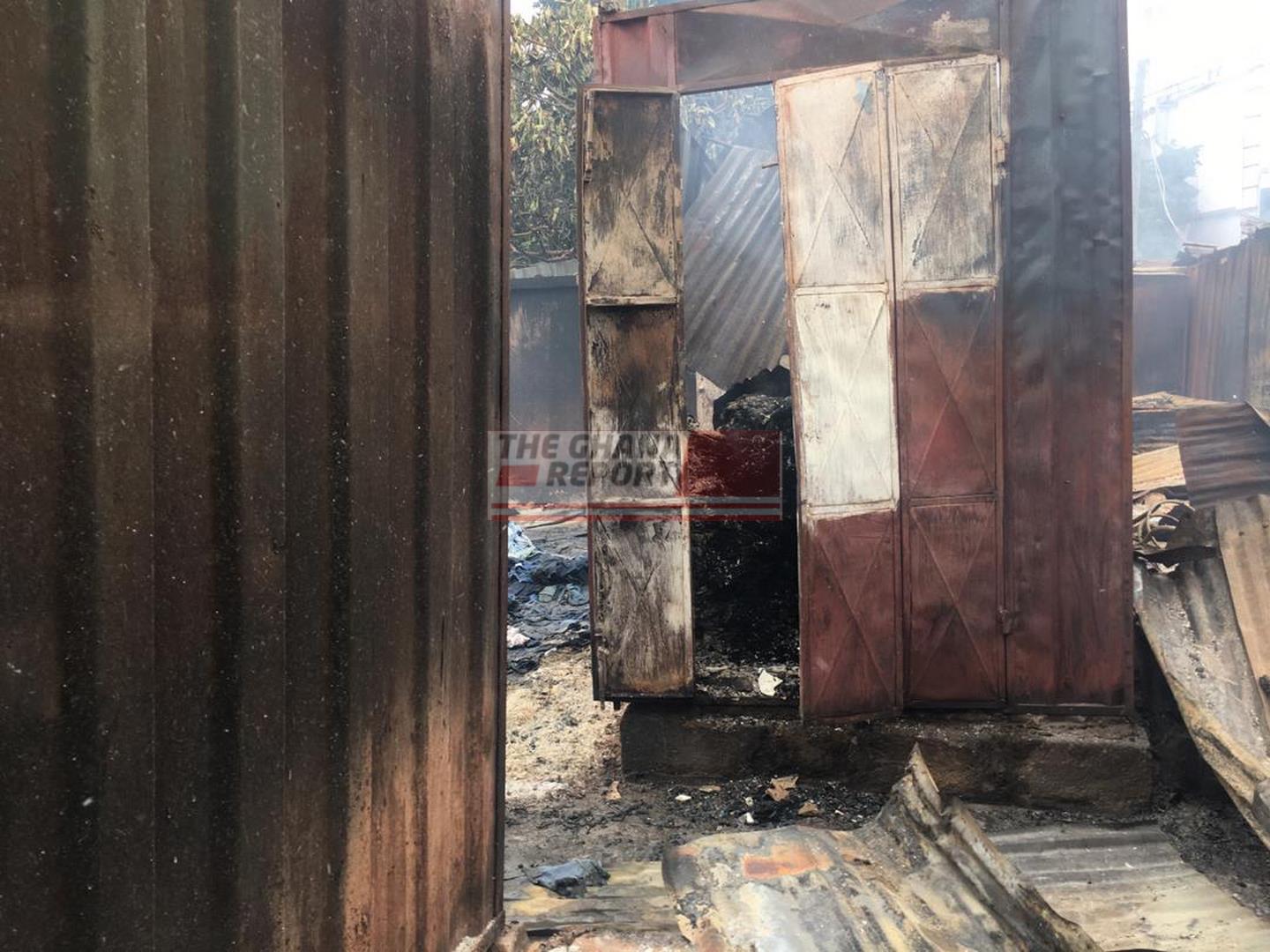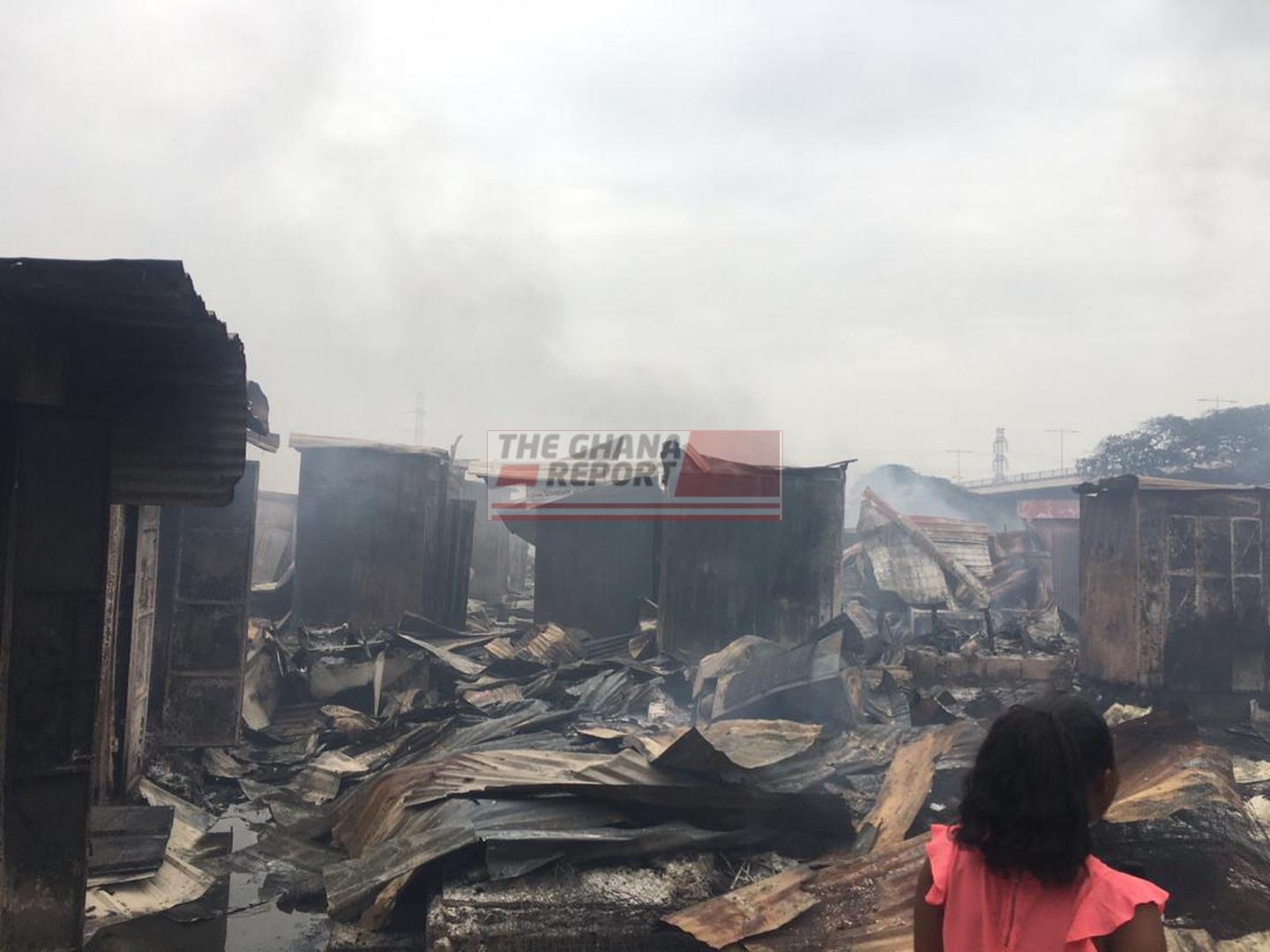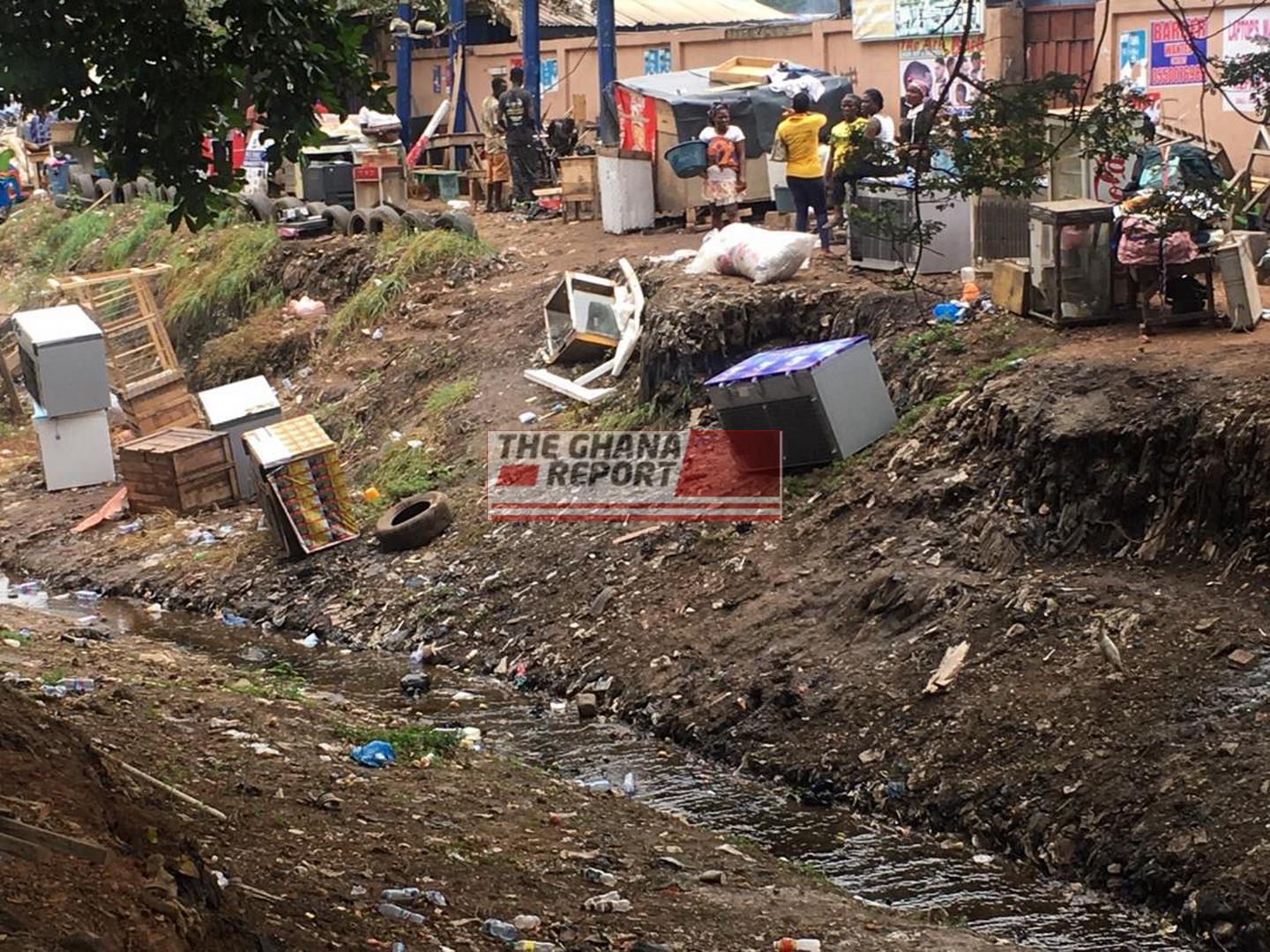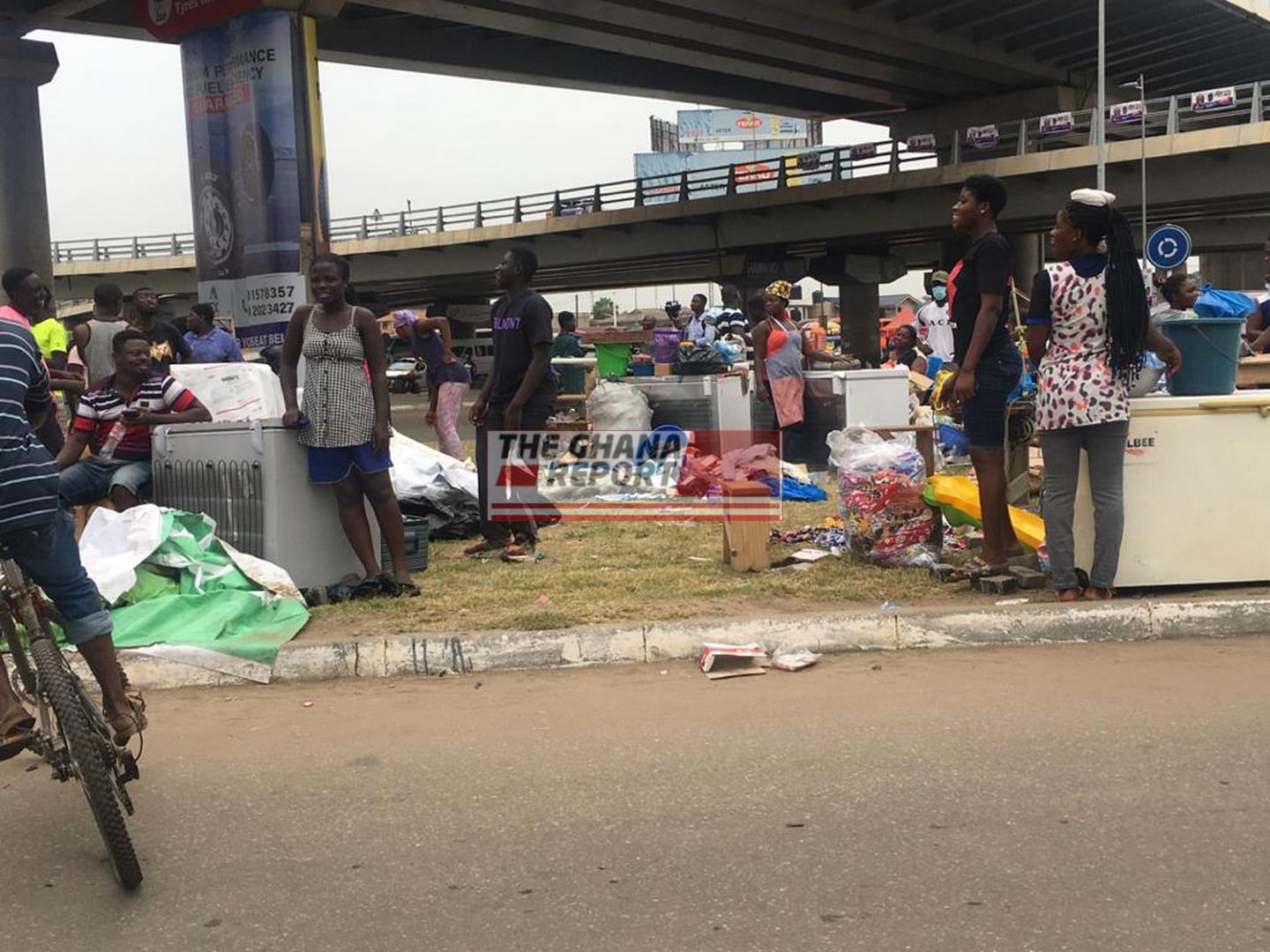 History of fire outbreaks at the Odawna market
The enclave has recorded several fires over the years.
A similar fire incident affected the market on July 24, 2013, after traders had closed for the day and locked up.
Again on January 16, 2020, at least 80 stalls were burnt at the same location.
The most devastating is the twin disaster at the Goil fuel station adjacent the GCB Bank Tower.
At least 150 people died following an explosion at the petrol station during a heavy downpour in 2015.
Market fires have been a perennial problem with a little solution to curb the trend.
In the last decade, markets that have experienced disastrous fire outbreaks across the country have included the Mallam Atta, Kantamanto, Makola Number Two, Mallam and Dome markets; the Makola Shopping Mall all in Accra as well as the Kumasi Central Market.