Photos: Ga Mashie celebrates Homowo festival
Nothing brings Gas together more than their centuries-old Homowo festival, which is inextricably linked to their origins as an ethnic group in migration.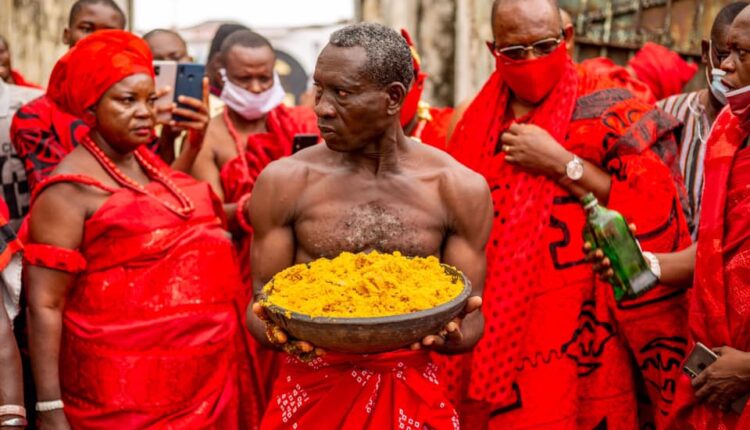 The Ga tribe is believed to have a lineage from the Jewish tribe and its ancestral tradition of the pastoral feast.
There are various versions of the origin of the Gas, but the fact remains that after travelling from afar, they were first established in Ayawaso under King Ayi Kushi (1510-1535), the first known king of recorded history.
Ayawaso is around 24 kilometres from the modern Ga towns in the Accra lowlands and coastland in today's Greater Accra Region.
Thus the establishment of Ga Mashie, Osu, La, Teshie, Nungua, and Tema spread around the coastal area along the Gulf of Guinea.
They celebrate by feasting and making incantations for the chiefs and people. They sprinkle food known as 'Kpekple' in the town to drive away spirits and protect themselves against diseases.
Furthermore, the occasion brings the people together to live in harmony with each other.
Photo Credit: NiiOtoe Bruce-Tagoe of @29PhotoStudio