PHOTOS: Government commissions Apenkwa Astro Turf
An artificial playing surface, otherwise known as AstroTurf, has been commissioned at Apenkwa, in Accra.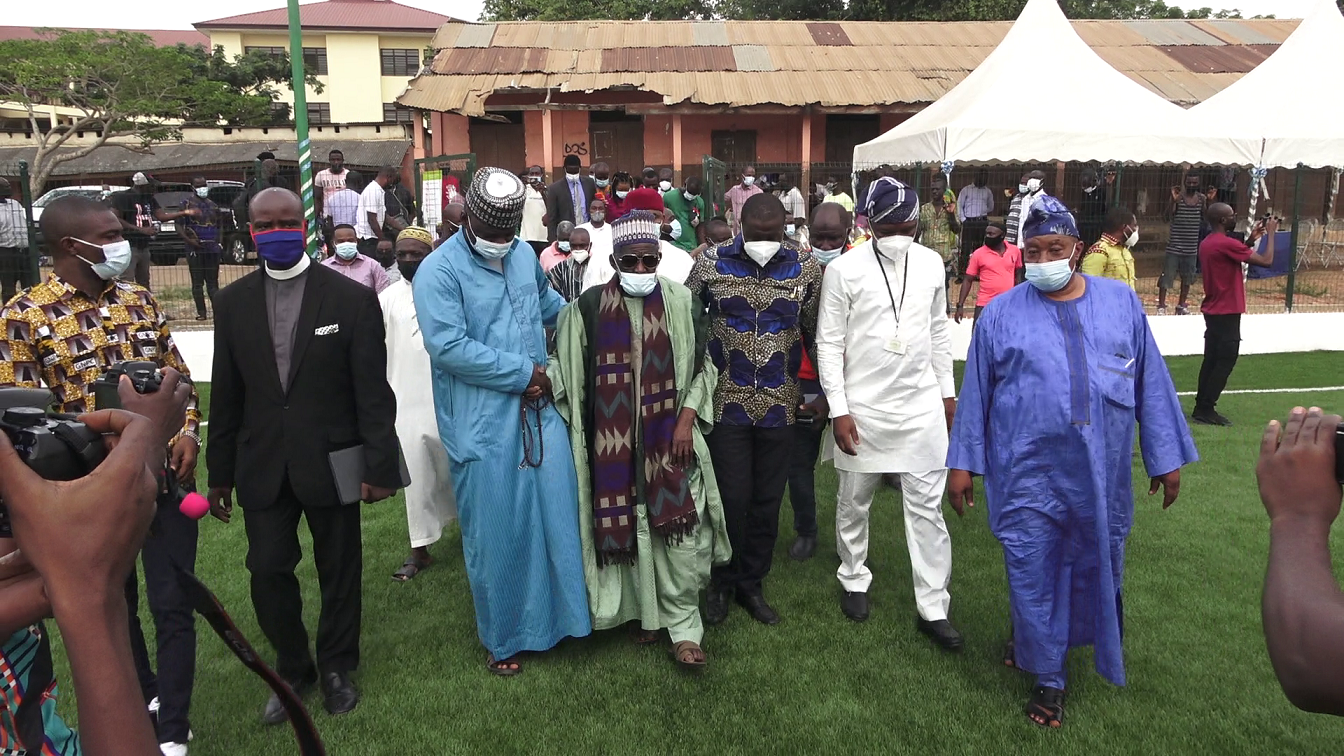 The facility funded by the GNPC Foundation and constructed by Blag Ghana Limited comes with a standard FIFA pitch, floodlights and a barbed-wire fence.
The brief inauguration ceremony was attended by the Member of Parliament for Okaikwei Central, Hon. Patrick Boamah, the Minister for Youth and Sports Designate, Hon. Mustapha Ussif, with the National Chief Imam, His Eminence Sheikh Osman Nuhu Sharubutu.
Speaking at the event, Hon. Boamah said the facility is open to everyone in his constituency to use.
"Over the years, Apenkwa has produced a lot of sporting talents but that has dried up now. We have put this facility for everyone in Okaikwei South to use. The only thing required of users is that they take very good care of it," he said.
The Youth and Sports Minister-Designate, Hon. Ussif, reaffirmed the government's commitment to sports infrastructure in the country.
"We want to bring back community sports in Ghana and to do that, we need facilities like that and we are committed to constructing many more of this across the country," he said.