Photos: Kufuor, Chief Imam, others support Green Ghana project
Former President John Agyekum Kufuor surrounded by family as Ghana goes green
Former President John Agyekum Kufuor, National Chief Imam Shiekh Dr Osman Nuhu Shurubutu and other notable figures have joined to help Ghana achieve its Green Ghana project.
Pictures of these great leaders participating in the activity started flooding the social media space barely 24 hours into the project.
The 5-year project forms part of a bigger scheme, aimed at planting about 5 million trees across the 16 regions of the country to restore the depleted forest cover.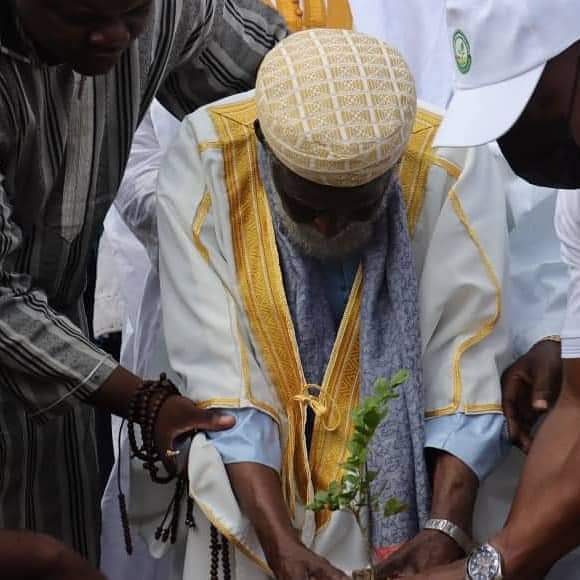 Lands and Natural Resources Minister Samuel Abu Jinapor has urged the general public to support the Green Ghana project.
The sector minister who has been an active campaigner for the project posted pictures of himself and his daughter planting a tree.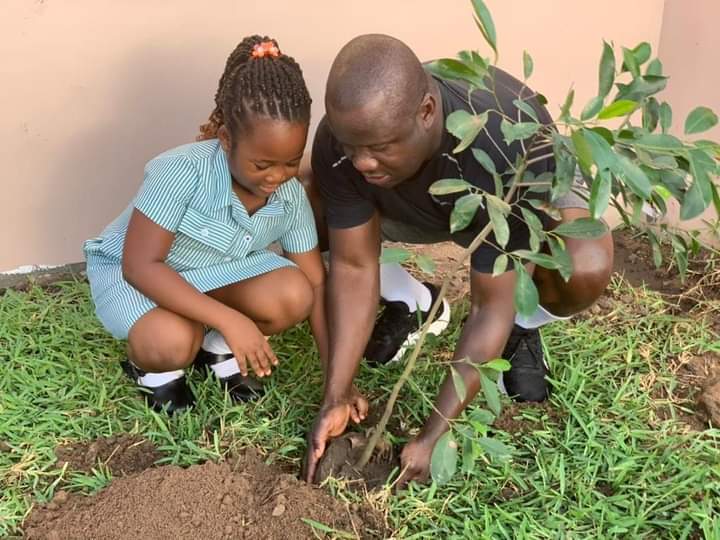 He encouraged all and sundry to be part of the all-hands-on-deck approach to help Ghana recuperate its depleted tree cover.
"I encourage every one of you to join hands with the Ministry of Lands and Natural Resources as we go planting 5 million trees across the country. It is said that when the last tree dies, the last man also dies.
"One way of fighting climate change is to plant trees which will go a long way to help future generations. Therefore, the Ministry will make seedlings available at the various Forestry Commission offices across the country," he said ahead of the exercise.
Also, the Majority Chief Whip and Nsawam legislator Frank Annoh-Dompreh, together with some young people, planted over 1000 trees in his constituency.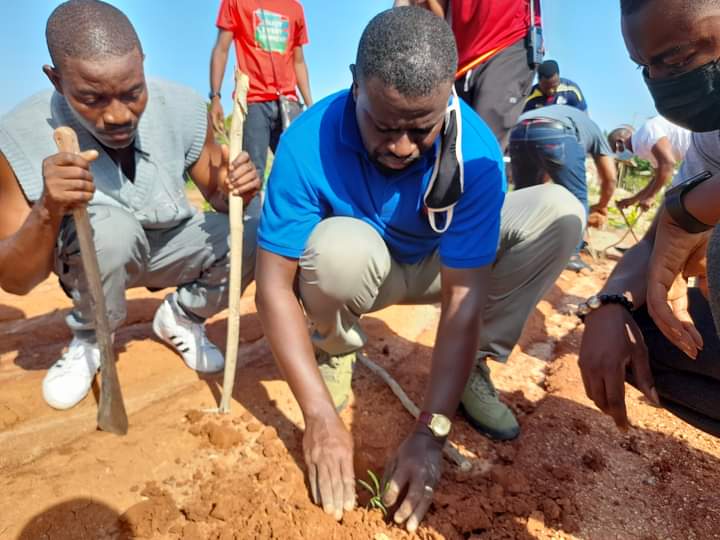 To show solidarity to Ghana's vision, Ambassador Tom Norring and staff at the Danish Embassy joined the general public in its quest to plant 5 million trees.
"With help from experienced gardeners, we planted a cocoa seedling in the residence garden. We are happy to join the Green Ghana Project and urged all Ghanaians to do same," the embassy said on its official Facebook page.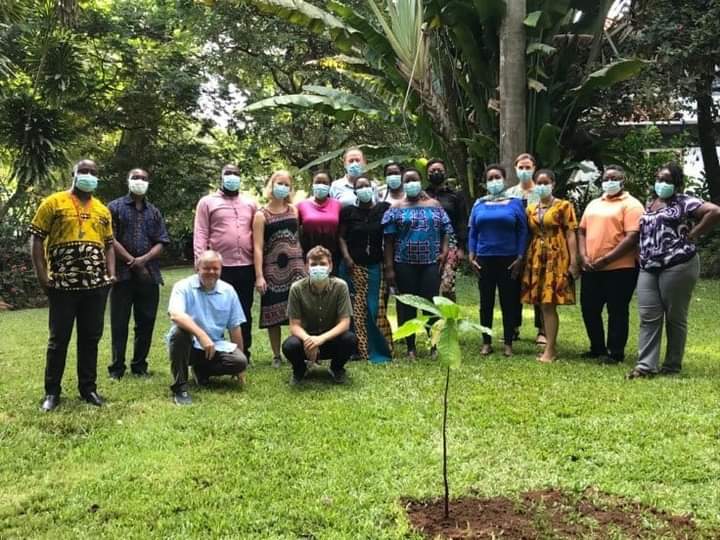 The Inspector-General of Police, James Oppong Boanuh, believes in safeguarding the environment for generations yet to come.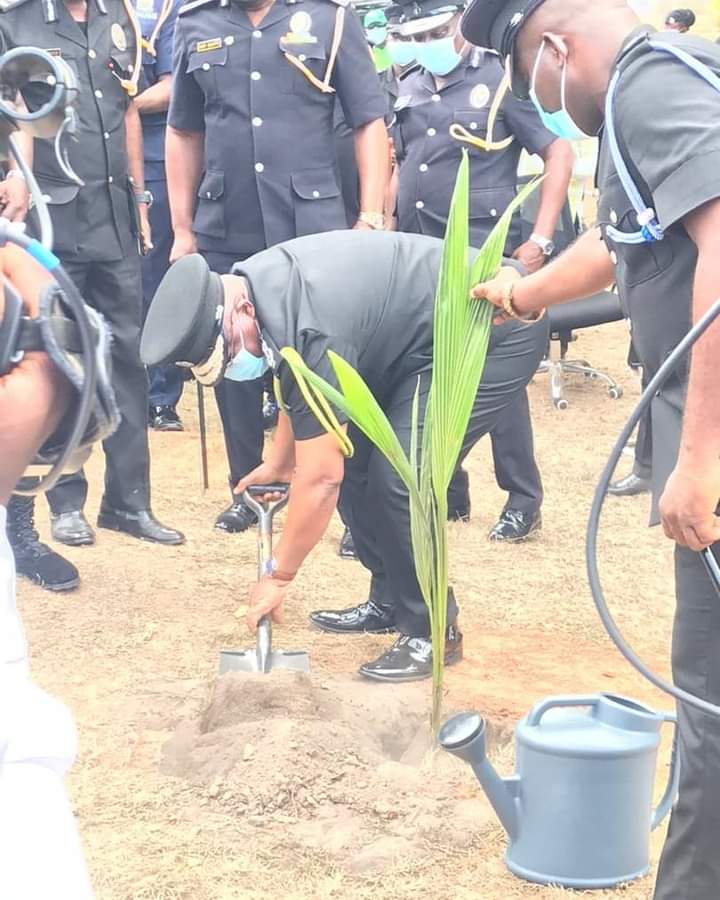 President Nana Addo Dankwa Akufo-Addo, who commissioned the project, assured that planting trees will not be a one-off event.
One student, One Tree Initiative
Students have not been left out of this Green Ghana project, and to that end, the government launched the 'One student, One Tree Initiative' to encourage students to plant and nurture trees.
At the launch of the programme, the Minister of Education, Dr Yaw Adutwum, also indicated that the emergence of global warming has made it necessary for the country to plant more trees.
He said this was noticeable, as the country was recording high temperatures due to the impact of global warming and urged all to participate in the tree planting.