Photos|Video: Remains of ravaged Accra Academy dormitory
A loss counting exercise is underway at Accra Academy where a dormitory building was ravaged by fire last Wednesday night.
Halm Addo and Alema halls, all named after founding fathers of the Senior High School, share the building that has been destroyed.
At least 41 students lived in the building and some have told theghanareport.com, nothing was salvaged from the inferno that began at about 7 pm.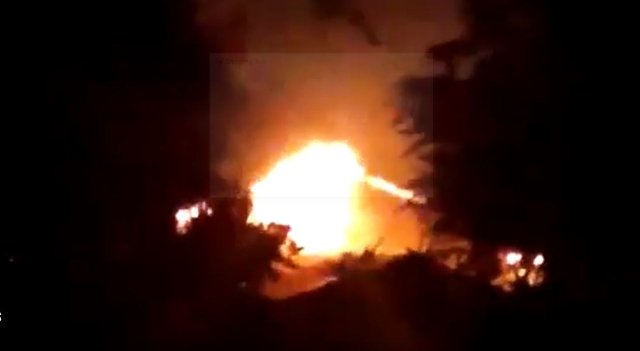 They have lost their trunks, chop boxes, uniforms, and academic materials. The affected students had to spend the night at the school's dining hall or perch with colleagues in other halls of residence.
Theghanareport.com's reporter Aba Asamoah who visited the scene explained the building sits on a fairly long stretch of land. It was the middle part of it that was gutted.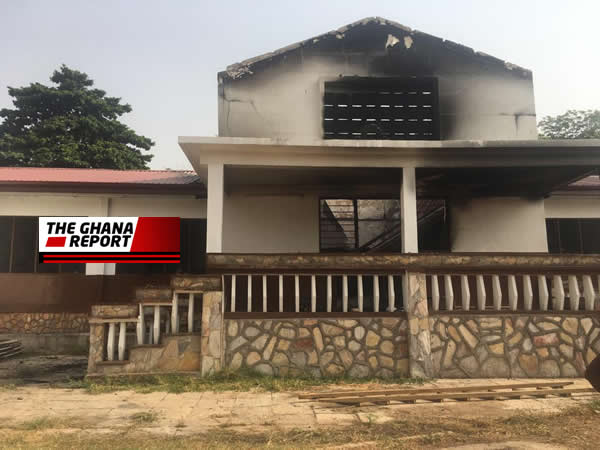 She said small billows of smoke can be seen in the building.
The building has developed severe cracks, she reported. Accra Academy is an 88-year old school built in July 1931.
The last reported fire incident was some 12 years ago, an employee of the school's administration told theghanareport.com.
Although the cause of the fire is yet to be established, there are concerns about the state of electrical wiring in the buildings.
An Assistant Headmaster of the school, Ebo Sey told theghanareport.com, parents have been sent messages, assuring them of the safety of the students.