(Photos) Show leadership – Akufo-Addo swears in regional ministers
President Akufo-Addo has tasked all regional ministers to lead in executing developmental projects in their various regions.  
Parliaments Appointments Committee approved the 16 new ministers, and the President swore them into office the same day to start work.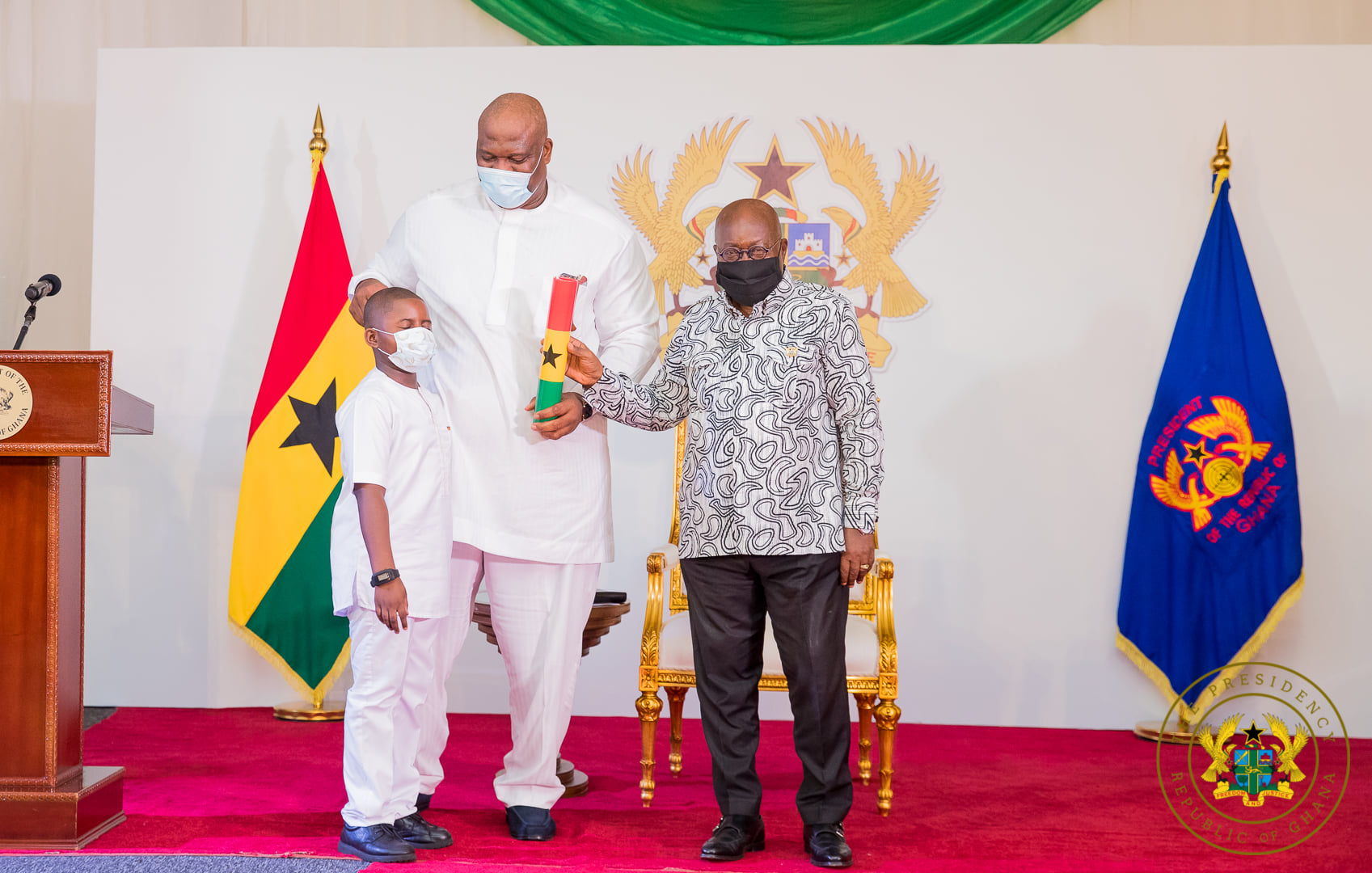 "Provide leadership in your respective regions that will ensure that the work on which we are collectively embarked benefits the progress of our nation and helps raise the living standards of our people," President Akufo-Addo said on March 11, 2021.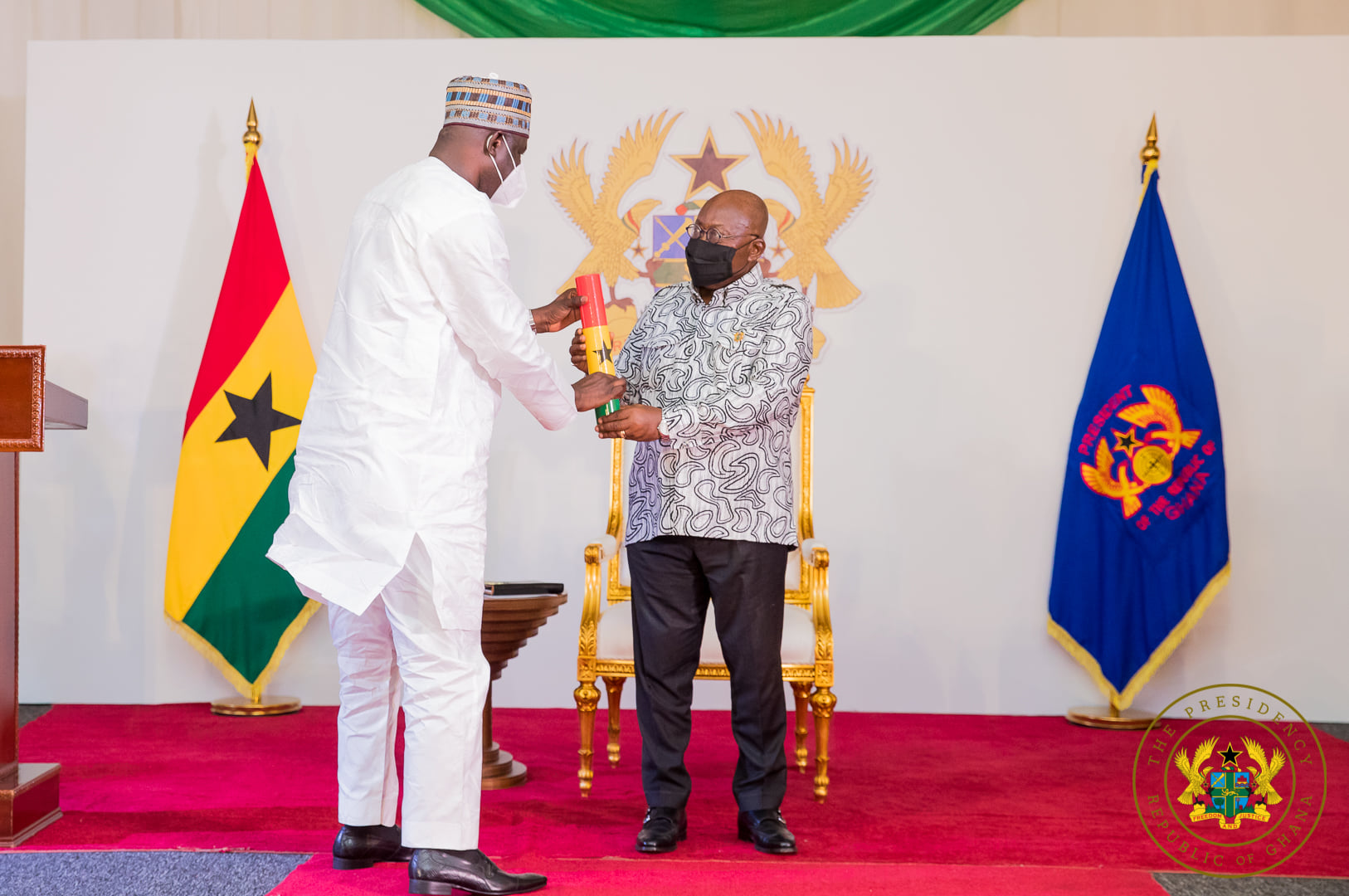 He said he was hopeful that the new ministers would discharge their functions to the satisfaction of Ghanaians.
He reiterated his decision to discard deputy regional ministers and placed his trust in the ministers.
He highlighted the need for peace in every region as the ministers serve as the chair of the various Regional Coordinating Council.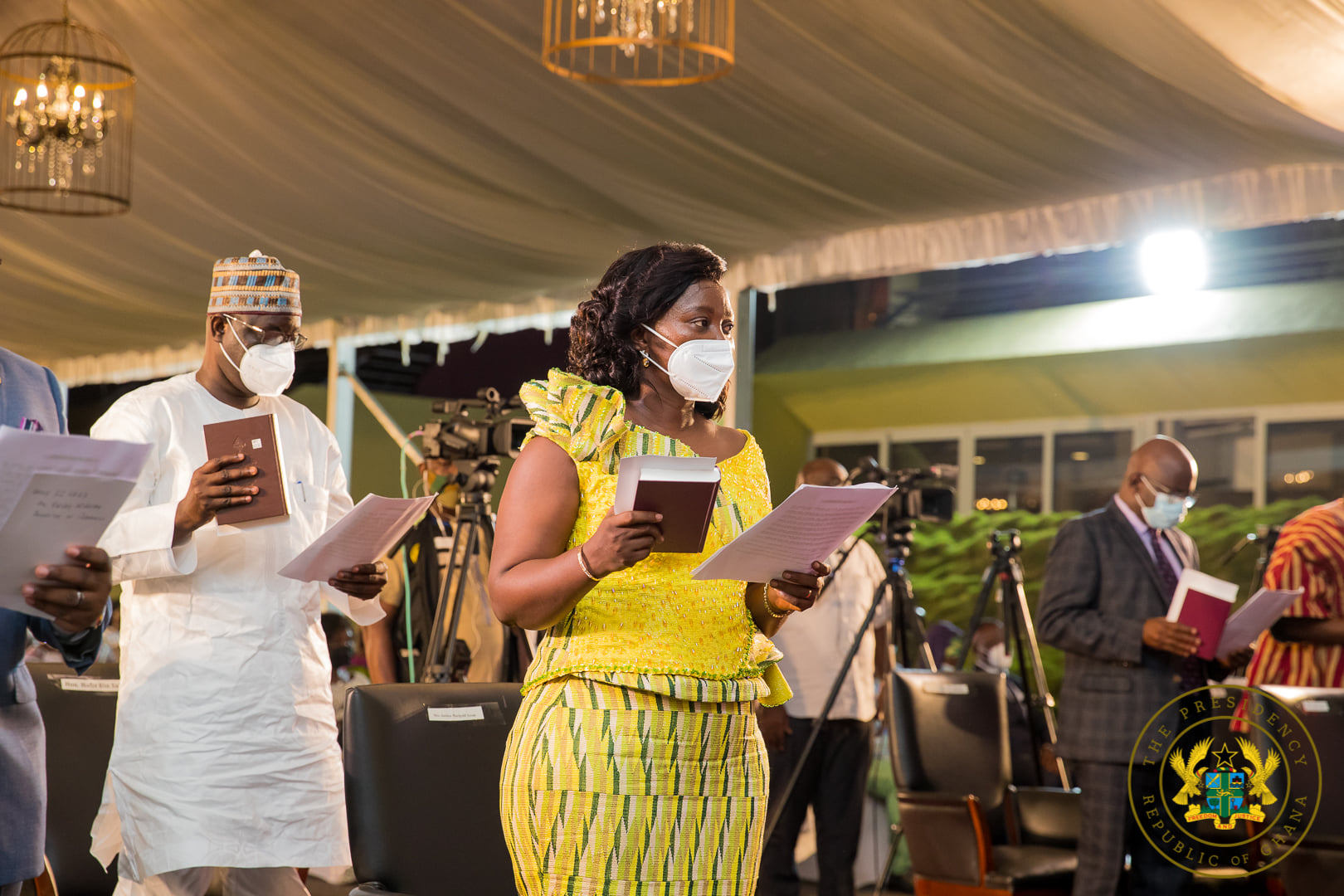 "You must be careful and tactful in managing issues of intelligence and security," he underscored.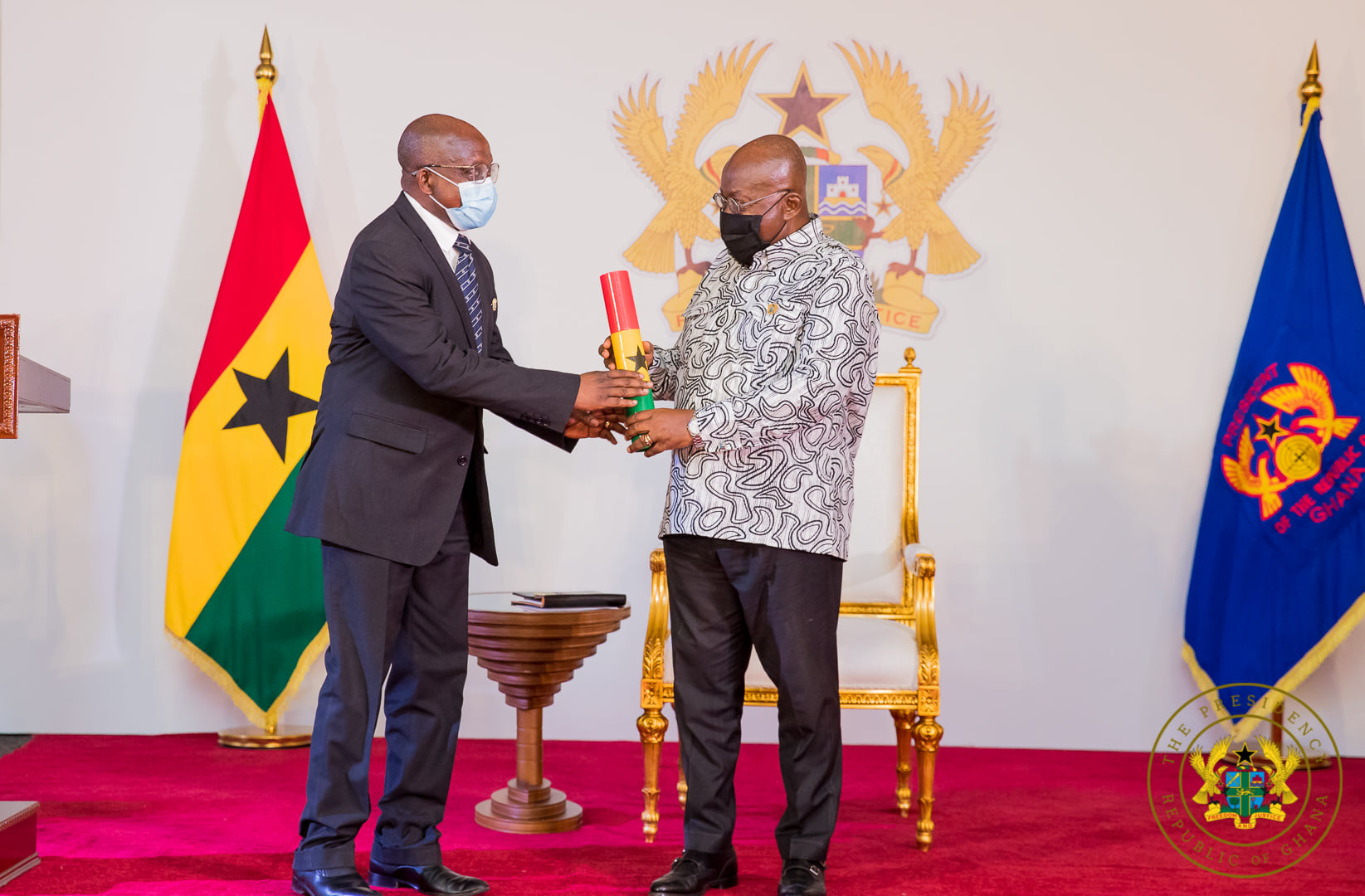 President Akufo-Addo highlighted the regional economies as areas of priority that needed attention with the government's pursuit for industrialisation and value addition to agricultural produce.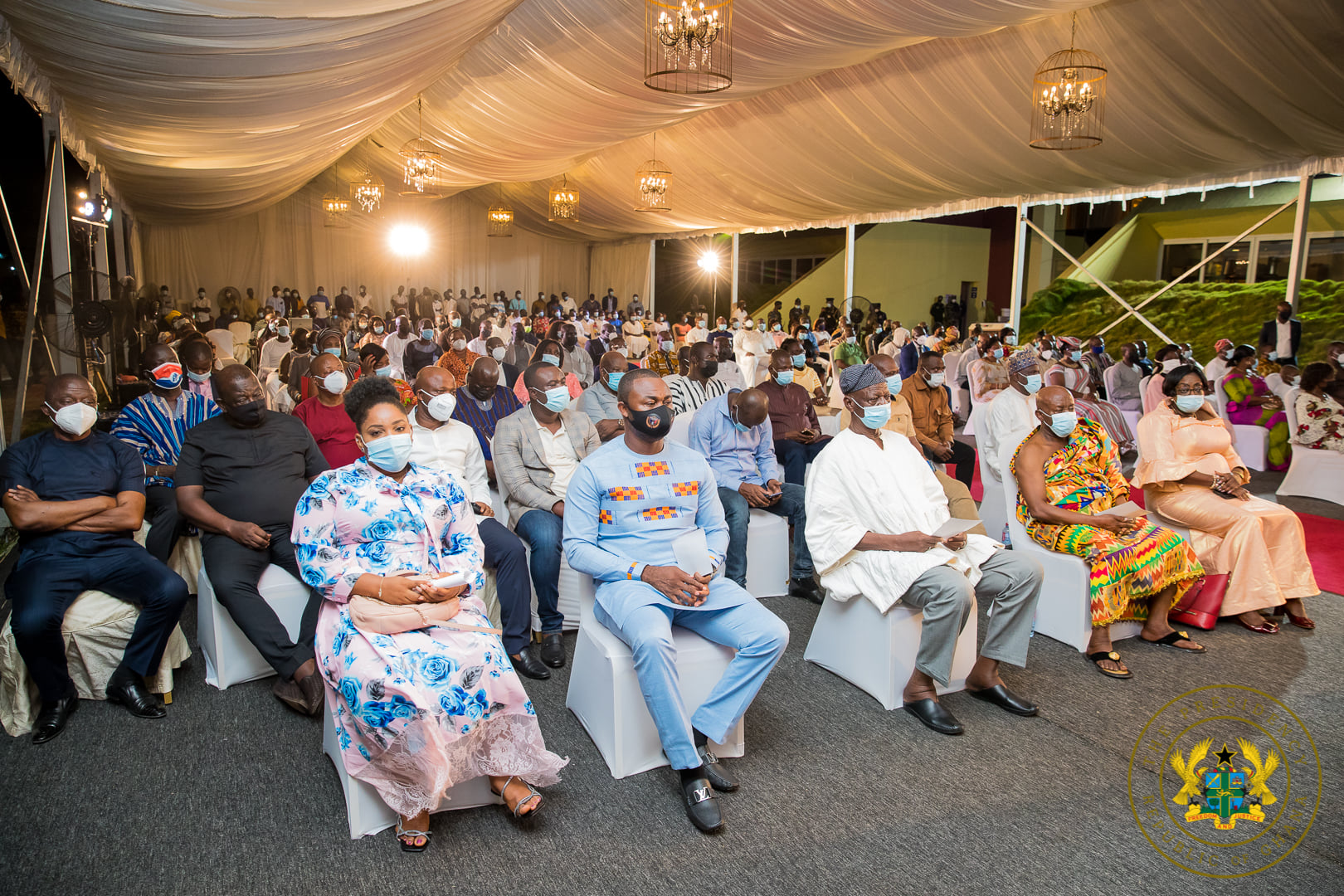 President Akufo-Addo led the 16 ministers to swear the oath of office, allegiance, and secrecy.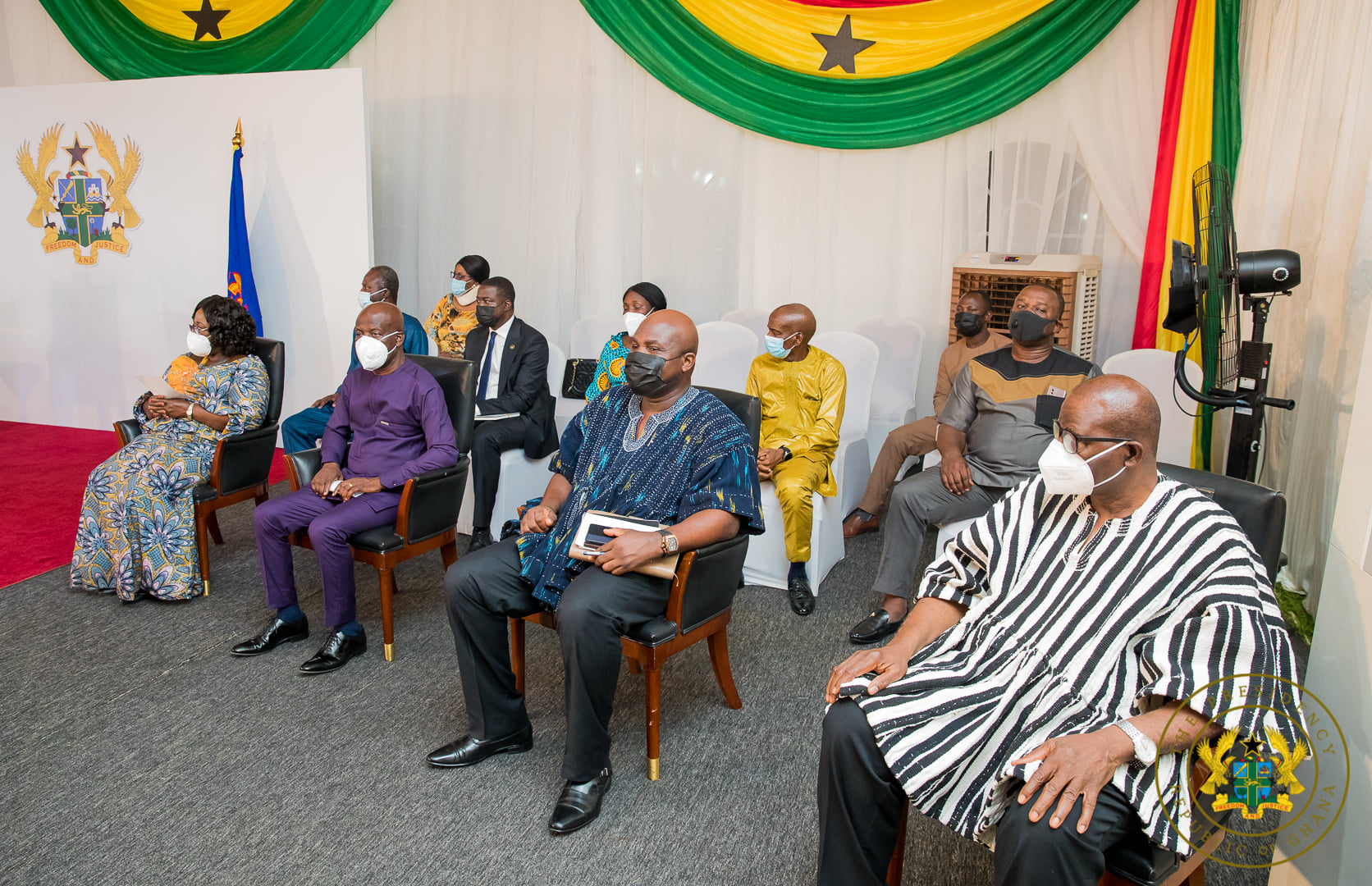 The event was held at Jubilee House, the seat of the nation's presidency, to usher in the blend of new faces and old guards who have their mandated extended.
On behalf of the ministers, Volta Regional Minister Dr Archibald Yao Letsa said they would serve to the best of their abilities beyond government and the public's expectations.
"We shall be available to support you at all times to deliver your developmental agenda for our country and to continue to improve the living conditions of the people of Ghana," he remarked.
The new regional ministers are:
Ashanti – Simon Osei Mensah
Greater Accra – Henry Quartey
Ahafo – George Boakye
Bono – Justina Owusu-Banahene
Bono East – Adu Gyan
Central – Justina Marigold Assan
Eastern – Seth Acheampong
Northern – Shani Alhassan Saibu
North East – Yidana Zakaria
Oti – Joseph Makubu
Savannah – Saeed Muhazu Jibril
Upper East – Stephen Yakubu
Western North – Richard Obeng
Upper West – Hafiz bin Salih
Western – Kwabena Okyere Darko Mensah
Volta – Dr Archibald Yao Letsa