Photos: We'll vote for NDC if Amofa-Agyemang is denied forms – Bekwai NPP supporters lay siege at party headquarters
For more than five hours, some hundred NPP supporters danced to enthusiastic drumming by an energetic team of six instrumentalists.
It was a sort of a jamboree, noisy merrymaking of otherwise angry party supporters largely from the Bekwai constituency in the Ashanti Region.
They say a plot is afoot to deny their preferred choice of parliamentary candidate, Kwasi Amofa-Agyemang, a chance to contest a bigwig in parliament – the First Deputy Speaker and incumbent MP, Joe Osei Owusu.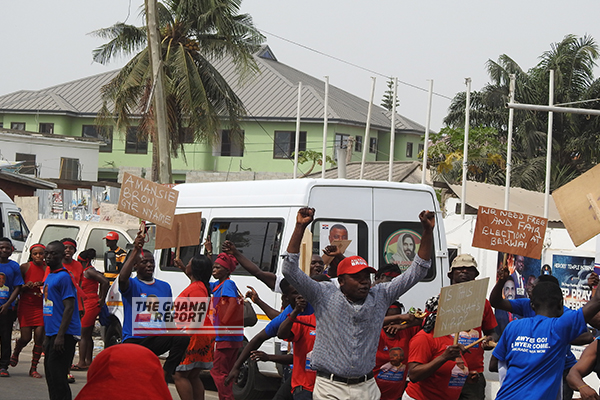 They say their preference, Amofa-Agyemang, who is a legal practitioner, can't find nomination forms at the constituency or regional offices.
And so bussed into Accra by three Sprinter vehicles, they have laid siege at the NPP National Headquarters at Assylum Down, the site of a near-final point of an increasingly desperate appeal.
It was a five-hour journey over 248.5 km to drum and dance for five hours to tell the apostles of democracy to give democracy a chance in Bekwai.
"Nana Addo tell your people, they are sending you to opposition," a placard jabbed the air violently.
"Bekwai NPP is nobody's property", "Is this Danquah's NPP?" another competed for photographic attention.  "Nana Nie, Amofa Nie" and "We need free and fair election," were inscribed on others.
They cautioned the NPP to desist from being aloof to their requests via placards some of which read: "No Lawyer Amofa, no campaign."
NPP parliamentary forms play catch me if you can with challengers to bigwigs
For a constituency which is a safe seat for the governing NPP, the group says they will vote NDC if an internal party contest in Bekwai is stifled.
Kwabena Adjei Twum Barima, a leading member of Mr. Amofa-Agyemang's campaign team, said; "Nana Addo must act [else] we will decide on independent candidacy. By doing that, we will not vote for Nana Addo. After voting for the independent candidate, we will vote for NDC."
According to him, the NPP party executives invited Mr. Amofa-Agyemang over for discussions but "they are telling us lies".
Mr. Twum Barima was of the view that though the president has performed, Mr. Osei-Owusu's performance has been underwhelming hence the clamour for Mr. Amofa-Agyemang.
After a closed-door meeting with the party hierarchy, Mr. Amofa-Agyemang emerged and told theghanareport.com, "I has been assured that it would be handled."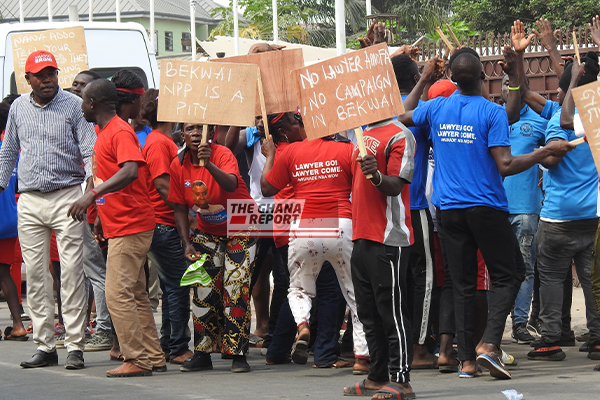 He is hopeful that he will get the forms before the close of nominations on Thursday, February 20, 2020.
On his part, the Director of Research and Elections of the New Patriotic Party (NPP), Evans Nimako, said he had advised Mr. Amofa-Agyemang on the way forward.
"I have spoken to him and if he embarks on the action I proposed, it will help all of us," he noted.
He, however, failed to disclose the details of the meeting, insisting that it is an internal party issue.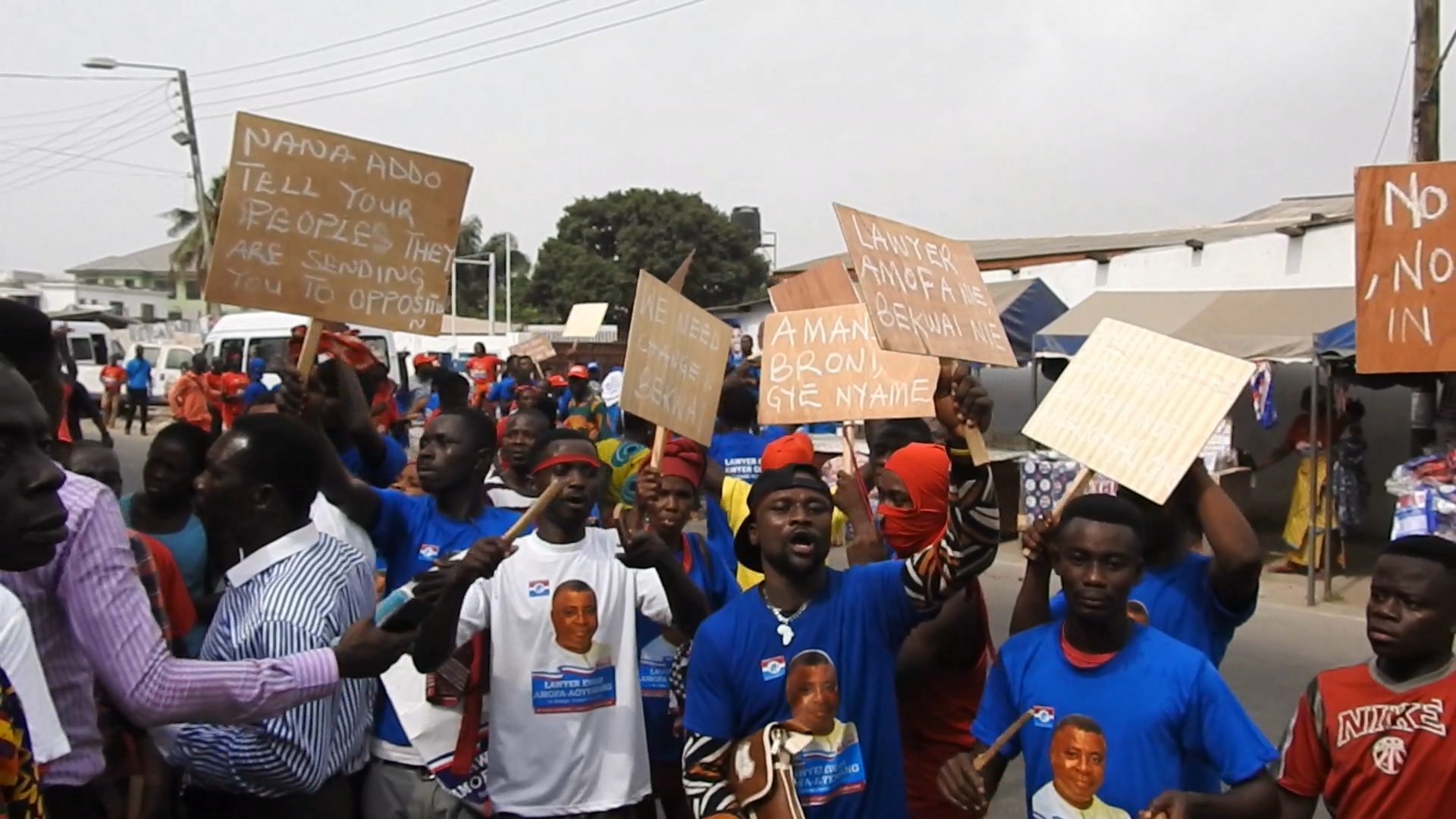 He was emphatic that "no one can stampede the party" to go against its rules, and aggrieved people should follow due process in resolving challenges.
Mr. Nimako played down talks of voting for the NDC and insisted that "no one can threaten" the party with such utterances.
He recounted that the party's Second Vice-Chairperson, Sammy Crabbe; former General Secretary, Kwabena Agyapong; and former National Chairman, Paul Ofoko; were all suspended.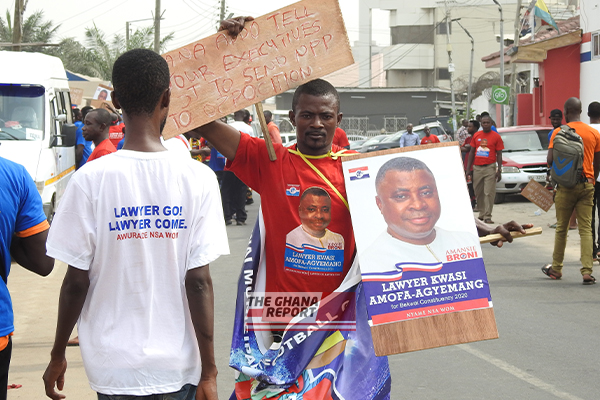 The party went ahead to win the 2016 elections despite the fallouts with the senior NPP members.
This would not be the first time aspirants have complained about attempts of sabotage to favour certain incumbent individuals.
There are widespread agitations from potential candidates from Sekyere East, Asokwa and Mampong—who accused the leadership of the party of scheming to protect first-time sitting MP's and female aspirants by preventing potential candidates from contesting sitting Members of Parliament.
Mr Nimako further disclosed that the issue concerning former MP for Asante-Mampong, Francis Addai-Nimoh, had been resolved.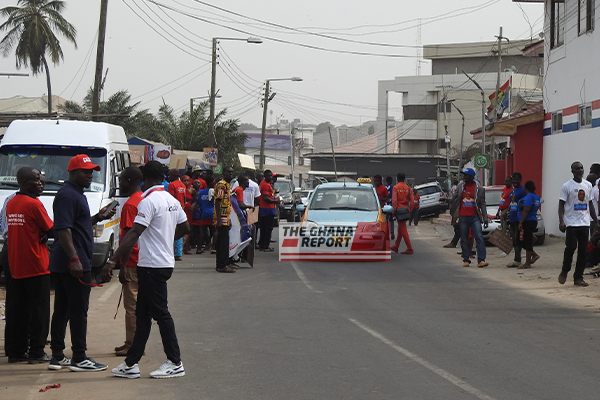 The constituency primaries are scheduled for April 25, 2020, while nominations close in three days.
Amofa-Agyemang has three days to enter the door of a contest whose keys appear missing.