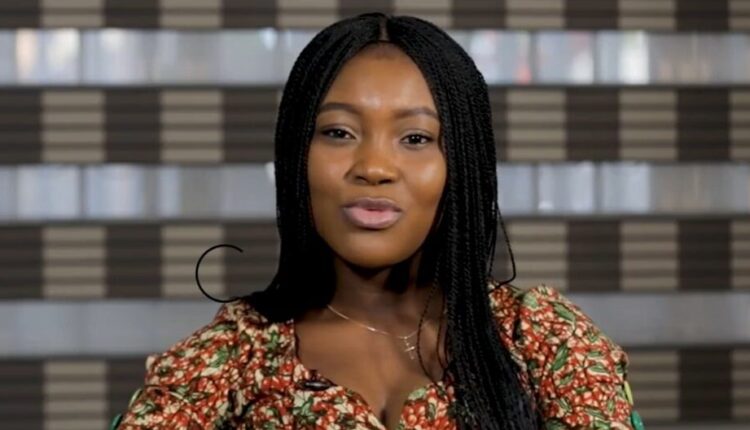 'Please don't let me die' – the plea of a first time mum to her doctors before CS
The night her water broke, her only expectation was to go to the hospital, deliver in the shortest possible time and return home with her baby.
Unfortunately for Lorie, her delivery did not go as expected.
"I went to the ward around 11:30 pm, and then throughout the night, doctors came to attend to me but no show. So around 6 am, the doctor came and said he wants to check how many centimetres I had dilated… They wheeled me to the ward and introduced me to the nurses and said I was four centimetres dilated.
In an interview that captured the daily fears of women as they prepare for the surgeon's knife during labour, she said long after her water broke, she had not dilated well enough to allow vaginal delivery.
"They put a drip and a machine on me to check the baby's heartbeat. About three hours later, they came to check again, and I had dilated only a centimetre. And the doctor said; ideally, I was supposed to dilate a centimetre each hour. So she said they had to induce me, and I agreed. That was when they injected some medicine into my drip. And at this point, my pain went from 0 to 100."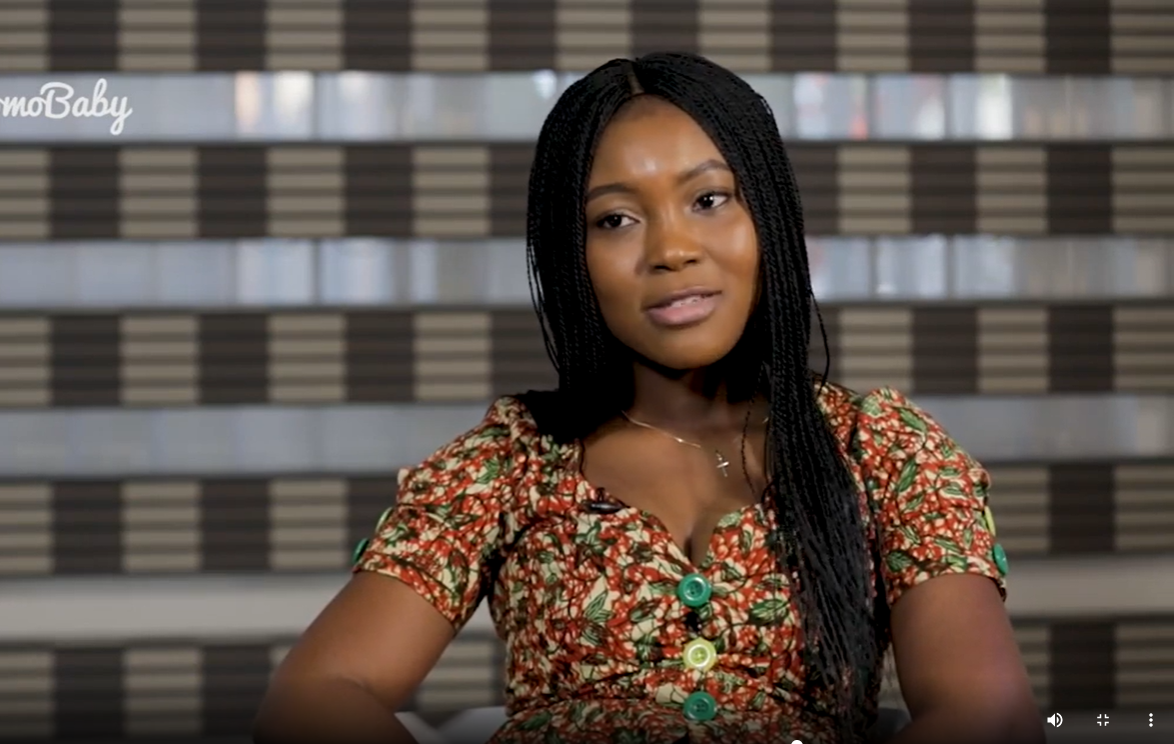 After all attempts failed, Lorie said she was weak. She said a nurse discovered the reading on the machine was abnormal and then called the doctor.
Her fears had intensified. Her biggest fear of going through a Caesarian Section (CS) was starring at her in the face.
The doctor, after a careful assessment of the machine, said she had to be wheeled to the theatre for an emergency CS.
According to Lorie, the doctor explained it was necessary to save both mother and child since the heartbeat of the baby was fluctuating, a condition the health experts attributed to fetal distress.
"All I saw was they wheeled me to another floor. I was very weak, dizzy, and I hadn't eaten… The Anaesthesiologist came to prep me ahead of what was going to happen. At this point, I just started crying. I was crying because I didn't know what was going on and what was happening to me," Lorie told Dromo baby, an Instagram page dedicated to telling the Ghanaian stories surrounding pregnancy, child-birth and parenting.
With tears swelling up in her eyes, Lorie said, "I was just feeling sorry for myself. I was in so much pain. The labour was delaying. It was dragging. I was feeling very sad for myself".
To make matters worse for her, no family members were allowed into the theatre she found herself. This meant her husband, who was with her, was barred from walking into the theatre with her.
The sight of the surgery equipment and several health professionals lined up in the theatre sent panic waves down the spine of the heavily pregnant Lorie.
"I broke down again and started crying. Some of the nurses came to me and said everything was going to be okay. That calmed me down a little bit," she said with tears in her eyes.
The Anaesthesiologist administered the anaesthesia, but it failed to work on her. She said the surgeon then instructed the Anaesthesiologist to administer the anaesthesia.
"I asked what G.A was, and they said general anaesthesia. I asked what does that one do, and they said it would make me sleep and then they do the operation. I don't know what came into my head, but immediately they said that all I said was 'please, don't let me die. I was screaming that in the theatre and everybody started laughing."
Lorie continued, "they found it funny, and they found it sad. They asked me why I would think that way, but I told them a friend of mine did surgery. She slept, and she didn't wake up. I thought that was going to happen to me. I was crying uncontrollably".
She said a doctor walked up to her, held her hand, and assured her she would come back alive.
The surgery, according to Lorie, started at 8 pm and lasted an hour and fifteen minutes.
Baby admitted to NICU for weeks
Lorie after a successful surgery thought that was the end of her ordeal.
Her baby boy had to be rushed to the Neonatal Intensive Care Unit (NICU).
"Around 10 pm, my husband quickly came to my ward and assured me everything was going to be okay, and he left because he couldn't sleepover. That night, I really cried my heart out because I didn't want to have a CS. I wanted to do it the natural way. I prayed about it, but I got the opposite of everything I prayed against," she said in a soft tone.
She added, "I really cried that night. I was sad. I was disappointed. I was really traumatized with what I saw in the theatre. I was just sad. I don't know how to describe it, but I was really sad," Lorie said as she choked on her tears.
In a rather solemn tone, Lorie shared her second phase of what could best be described as agony.
"Baby was taken to NICU to see if he had some infections. After some days or weeks, he had developed jaundice. So, they put him under the UV light. I'm a new mum, so all these things are new to me. I had to walk down to see my baby and breastfeed him a day after my surgery. I was in so much pain, but I had to do it because the baby had to be fed."
"I was feeling sad for my baby. My breast milk wasn't coming because I was stressed. It's a baby. Baby can't take drugs, so they had to pass a line to administer the drugs. Almost every day they're passing a line and pricking baby all over, and he's just crying, but I can't do anything about it than to stand there and watch," Lorie said in a trembling voice.
In the 55 minutes, 51 seconds recorded interview, Lorie dammed a well of emotions as she tried to progress with the show.
After taking a heavy sigh to continue with the interview, she said "after weeks at NICU, they told me my baby was breathing too fast. They run some tests, and they all came negative.
"It's heartbreaking. Nobody preps you for these things. When you're going to the hospital to deliver, I wish there would be somebody to tell you that there could be an emergency and they'll go and cut you. And when they cut you, they'll take the baby to the NICU. You can stay in the hospital for some weeks but don't worry…," Lorie said as she made frantic efforts to hold back her tears.
She described the day she first met her baby in NICU as "love at first sight". "He was so adorable, and he had full hair, and he was doing the cute baby things. But at that time, I was feeling very emotional and very sad. All I said was awwwwww. I wasn't happy," she recounted.
Touching on her support system even after delivery, Lorie said it was and is still strong. She described her husband as "an amazing man" who stood by her throughout her stay at the hospital.
Calls for attitudinal change towards C-Section
The mother of a six-month-old baby boy seized the opportunity to call for an attitudinal change towards Caesarian Sections (CS).
"Some churches even pray against C-Section. That's really wrong," she said as she wore a stern look.
While recounting her painful ordeal in the theatre, she said she was shy to admit she had delivered her baby through CS.
According to her, after her delivery, people asked her the method through which she delivered. Each time she mentioned CS, she was told then that was not childbirth.
She shamefully narrated an incident where she lied to a Mobile Money agent that she delivered the natural way.
"For weeks, I was actually ashamed to say I went through CS. There was this time I had to go and do mobile m. The lady said she could tell I had delivered not long ago. I said, yes. Then she asked if I pushed. I said, yeah. I lied. Right after that, I berated myself and asked what did I just do?
"Why am I ashamed of the Caesarian Section? I need to embrace it because that saved my life," she continued.
Lorie believes more education needs to be done about CS admitting she was never educated on the surgical procedure throughout her ante-natal classes.