Pope Francis calls for more open Europe during Hungary visit
Pope Francis condemned what he described as rising nationalism and "adolescent belligerence" in Europe, in a speech delivered during his 3-day trip to Hungary.
The pope, who landed in Budapest earlier on Friday, reminded in his speech of the ideals behind the founding of the European Union, as Hungary currently finds itself at odds with the bloc, over issues of migration and more support to Ukraine.
Pope Francis met nationalist Prime Minister Viktor Orban, a strong proponent of taking in migrants, ahead of his speech.
The visit was expected to include discussions of the conflict in Ukraine. The pope was also set to discuss migration issues — some of these directly related to the war for Hungary, which has a comparatively short border with Ukraine — as well as Hungary's tense relations with the European Union.
This is Pope Francis's first trip since he was hospitalized for bronchitis in March.
What did Pope Francis say in his speech?
The pope urged European nations to "look beyond national boundaries," extending calls for the EU to embrace migrants who flee to the richer continent in search of better lives.
He reminded of the "European soul" that the founders of modern Europe envisioned after World War II.
"We seem to be witnessing the sorry sunset of that choral dream of peace, as the soloists of war now take over," Francis said. "At this historical juncture, Europe is crucial."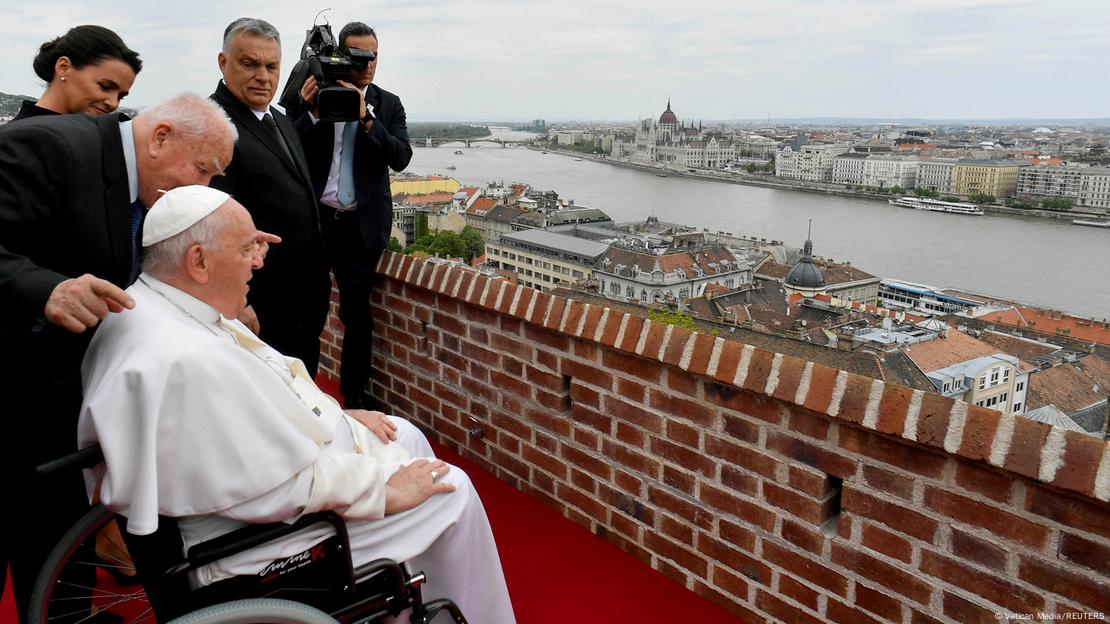 "It is called to take up its proper role, which is to unite those far apart, to welcome those other peoples and refuse to consider anyone an eternal enemy."
Pope Francis also reiterated his condemnation of the war in Ukraine and calls for peace.
What is the pope's schedule?
Pope Francis also held a meeting with Hungarian President Katalin Novak on Friday.
The pope is planning to meet some 35,000 Ukrainian refugees who are based in Hungary. Around 2.5 million Ukrainians crossed into Hungary shortly after Russia's invasion last year.
Although the pope tends to be less explicitly political in public than more typical national leaders, Francis has often spoken out on migration and called for a more compassionate approach.
Orban is known for leading anti-migration notions within Europe. Francis has also previously commended Hungary's welcome of Ukrainian refugees.
Orban said on Twitter he was looking forward to the pope's visit and their Friday appointment.
"In troubled times like ours, it is essential to remember what keeps us together, and faith is the foundation upon which we can build a stable future," the Hungarian prime minister said.
On Sunday, the pope is then scheduled to lead an open-air mass outside of parliament.