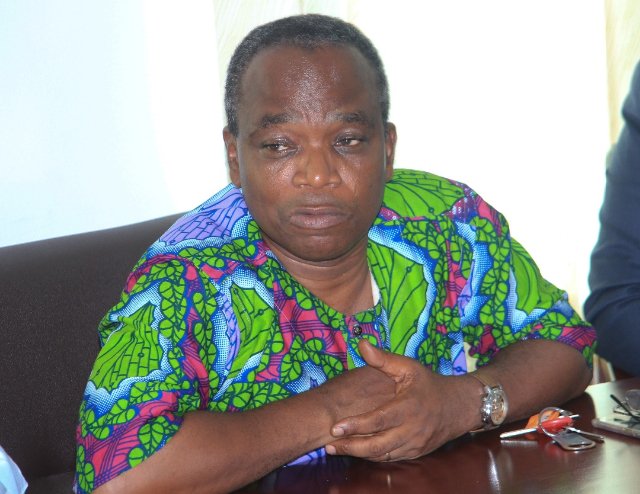 Practise responsible journalism; stop tarnishing reputations – NMC boss to journalists
Chairman of the National Media Commission (NMC), Mr. Yaw Boadu Ayeboafoh has asked journalists to practice their trade with the necessary caution in order not to over-step their boundaries.
According to him, some journalists in the name of press freedom write unsavoury and sometimes defamatory things which tarnish the reputations of other people.
Ayeboafoh asked journalists to guard their safety by knowing where their freedom ends especially in an era where media freedom has come under constant attacks.
"Do you think Christiana Amapour and Co when reporting on war go on the battle field with the soldiers?' he quizzed, adding that "No, because their freedom of movement is restricted they are kept in the camps and briefed by soldiers on the happenings on the ground."
The NMC Chairman was reacting to reports made by some journalists on how they have been prevented from freely discharging their duties. He said, "How do you expect a security man to allow you get close to the president all in the name of taking pictures when we have a history of attempted assassination of presidents in this country?"
According to him, freedom without responsibility renders that freedom useless. He urged journalists to practice responsibly in order to avoid write-ups which injure the reputation of others.
Mr. Boadu Ayeboafoh was speaking at a stakeholders' engagement in Accra on Friday on the proposed National Coordinating Mechanism on 'Safe and Responsible Journalism in Ghana.'
The stakeholders meeting was organised by the Ministry of Information in collaboration with the United Nations Educational, Scientific and Cultural Organisation (UNESCO), to solicit inputs into the draft framework and subsequently validate it, to ensure safe and responsible journalism in the country.
The stakeholders were drawn from 21 institutions, including the Ghana Journalists Association, National Media Commission, Journalism Training Institutions, School of Communications and the Ghana Bar Association.
Others are the Armed Forces, National Peace Council, National House of Chiefs and National Commission for Civic Education, media stakeholders such as the Ghana Independent Broadcasters Association, Private Newspaper Association of Ghana, Sports Writers Association of Ghana and civil society organisations with focus on media and human rights.
Source: