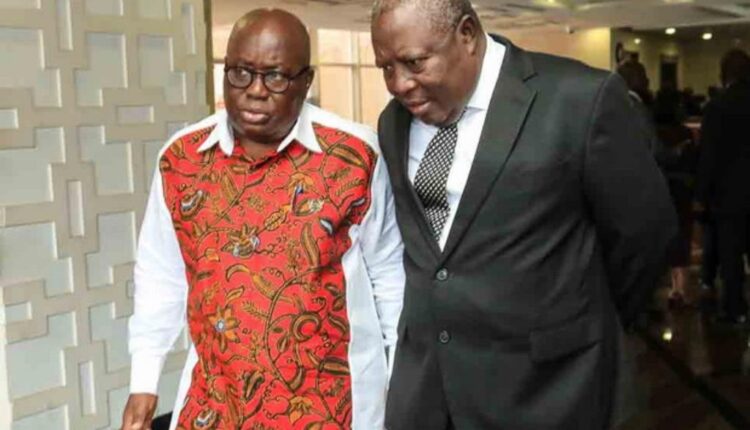 Presidency promises response to Amidu's claims
The presidency has accepted the resignation of the Special Prosecutor, Martin Amidu with a promise to respond to his claims of presidential interference in his work.
"President has taken due note of the other matters raised in your letter and the government will issue a statement responding to them in due course" part of the statement read.
Mr. Amidu in a letter dated November 16, 2020, resigned from his position as Ghana's first Special Prosecutor.
He attributed his resignation to the traumatic experiences he went through after releasing the findings of his corruption assessment report on the Agyapa Royalties deal.
According to him, he had received death threats after submitting a copy of the report which among other things described Databank, an investment company co-founded by the Minister of Finance, Ken Ofori-Atta, as a decoy for the Imara investment company, the transaction advisor for the Agyapa deal.
He accused the presidency of interference and an attempt to make him a poodle.
"The reaction I received for daring to produce the Agyapa Royalties Limited Transactions anti-corruption report convinces me beyond any reasonable doubt that I was not intended to exercise any independence as the Special Prosecutor in the prevention, investigation, prosecution, and recovery of assets of corruption. My position as the Special Prosecutor has consequently become clearly untenable," a part of the resignation letter said.
Mr. Amidu also claimed that he and his deputy had not been paid their benefits and emolument since they assumed office three and a half years ago.
That claim has been doubted. Tamale Central MP, Inusah Fuseini says contrary to claims by Special Prosecutor, Martin Amidu that he was not being paid for his work, his office was drawing money from the Presidency.
"The president has directed me to ensure that all emolument and benefits due you under the law are paid to you accordingly" The statement signed by the Chief of Staff, Frema Opare read.