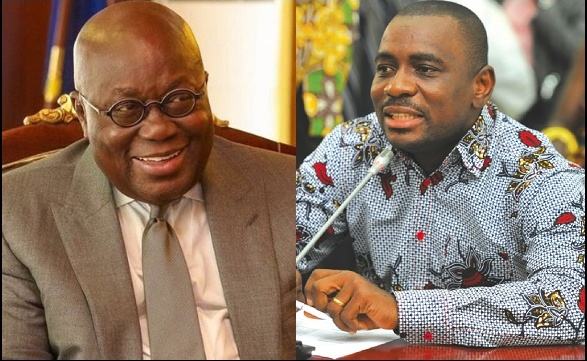 President Akufo-Addo's local rice appetite, his deputy minister's gaffe
It was Christmas in 1998. My three-year-old younger sister out of the blue began to cry at the dining table.
The piercing scream doubled the more you tried to control her. Her screams sounded like someone had a foot in her groin and her yelling will knock off the pain.
The more she looked in our direction, the more she yelled, and the more irritated we got.
It took less than a minute to deal with it when our mother joined us. The mountain of rice and goat meat on our plate triggered her 'greed'.
My mom took my little sister's plate, went to the kitchen, and brought back a plate full of rice and meat enough for two adults.
"Eat all. If you don't, you're not getting up from this table," she warned, while a cane stood at ease beside her.
She stopped crying and ate until she couldn't take it anymore and began to cry. She was ignored. That act was never repeated.
Memories of that incident of 21 years ago came rushing back when President Nana Addo Dankwa Akufo-Addo announced the first family's appetite for local rice on Farmers Day.
"The success of the government's efforts in ensuring self-sufficiency in rice production depends largely on the level of consumption of local rice. We must eat what we grow to motivate our farmers and support the development of the local food industry."
That domestic effort is led by the President's significant half, Rebecca and he did not hesitate rallying Ghanaians to do same.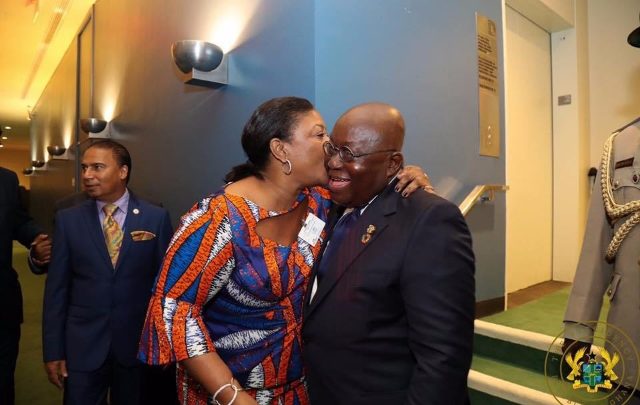 "Rebecca, my beautiful wife; our First Lady, insists that we eat local rice at home and has made sure of this. I call on all Ghanaians to follow my example and eat local rice," the President said at the 35th Farmers' Day celebrations in Ho.
That is not all. At last Friday's media encounter, the President was emphatic that from next year, no government institution will be using local rice again.
Error in  judgement 
How refreshing. Whether it was damage control for the Deputy Minister of Agriculture, Kennedy Osei Nyarko, or a genuine shot in the arm for farmers, the President did well.
But a lot should be said about the Deputy Minister's faux pas.
While Ghanaian farmers don't expect him to carry a gong-gong from market to market in search of buyers for local rice farmers, his pronouncements that it is not the responsibility of government to promote local rice leaves me scratching my head.
Hear him: "the marketing and the promotion aspect of Ghana rice is not the responsibility of the government to go and start running radio or TV adverts promoting this kind of rice for the producers."
That is where the deputy minister got it wrong. Perhaps we need to remind him that the marketing of farmers produces is part of the Planting for Food and Jobs Programme.
Marketing local rice
In its first year in 2017, the government budgeted a little over GH¢560 million to cater for the five pillars of the campaign — seeds, fertiliser, extension services and marketing
According to the breakdown of the budget, GH¢74.7 million was to go into the provision of seeds, GH¢238.7 million for fertiliser, GH¢32 million for extension services, GH¢200 million for marketing and GH¢15 for e-agriculture and monitoring.
Ironically, while the Deputy shy away from accepting responsibility for supporting the farmers, our West African neighbour, Nigeria, is closing its borders to rice and other commodities smuggled into the country.
Imports and smuggling are children of the same parents  and their impact is the same on our local farmers.
According to a recent Radio Ghana report, more than 70,000 bags of paddy rice are going bad at the Fumbisi valleys in the Builsa South District of the Upper East Region.
Fumbisi is a tip of the harrowing tales of frustration rice farmers have to endure every season.
The reason? They are unable to get buyers for their produce. The marketing challenges had put more than 1,000 rice farmers in serious financial stress as they are unable to pay back their bank loans and to plough back for cultivation.
These are farmers who were promised market for their produce, courtesy a government programme its implementers are hailing for lifting many out of poverty while creating thousands of jobs.
For a nation with such a huge appetite for imported food, one would have expected that the deputy minister will compliment processors and farmers in promoting local rice.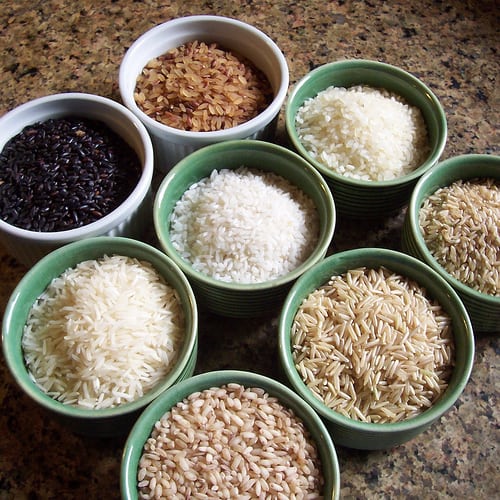 Our rice import bill alone is more than a billion dollars, that is, half the amount China is offering us to mine bauxite in Atewa and other sites in the Sinohydro deal. The cost to our environment doesn't even come in.
For any serious country trying to stabilise its currency and create jobs for its thousands, if not millions of unemployed youth, importing food will be the last thing it will be entertaining
But here we are creating jobs in the agriculture sector in Pakistan, Korea, India, Thailand, Japan, China, Vietnam and the United States.
So, Mr Deputy Minister, you see, there are a lot of reasons why you should carry the cross of local rice farmers. It is your job, it is mine, not just the farmers'…