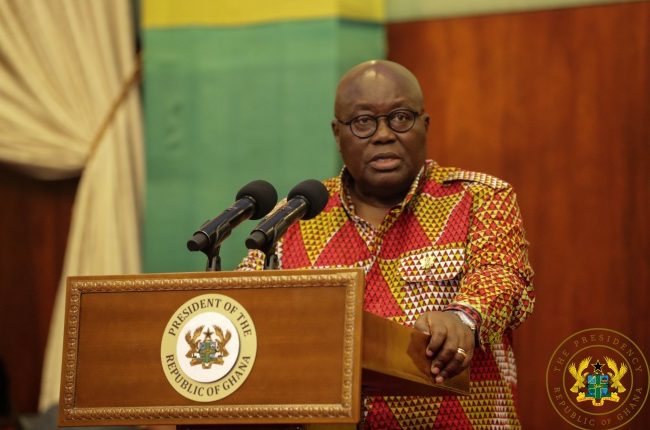 President declares Wednesday national day of fasting and prayer
As part of efforts to fight the outbreak of new coronavirus, President Akufo-Addo has declared Wednesday, March 25, 2020, as a national day of fasting and prayers.
Addressing the nation on measures taken so far by government, the President appealed to all Ghanaians in the country to seek the face of God while adhering to the strict personal hygiene protocols.
"I urge all of us also, to seek the face of the Almighty. So on Wednesday, March, 25, 2020, I appeal all Ghanaians, Christians and Muslims, to observe a national day of fasting and prayer. Let us pray to God to protect our nation and save us from this pandemic," he said.
Ghana has recorded 21 cases of COVID-19 with one death as of March 21, 2020.
The deceased man was a 61-year old Lebanese national and a resident in the Ashanti regional capital, Kumasi.
According to President Akufo-Addo, the deceased had underlying health conditions. He, however, gave the assurance that all the other 18 patients were in stable conditions and responding to treatment.
"This too shall pass," he ended his third address with his signature phrase.