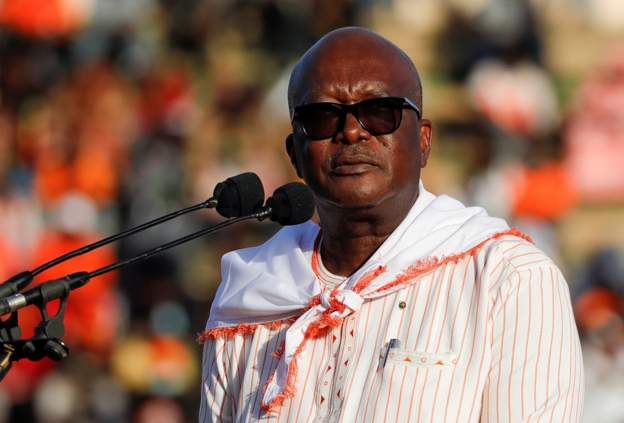 President Kaboré wins five more years in Burkina Faso
Roch Christian Marc Kaboré has been re-elected for a second five-year term as the president of Burkina Faso.
He took 58% of the vote, according to results released by the electoral commission.
His nearest rival, Eddie Komboïgo of the former ruling Congress for Democracy and Progress, got 16% of the vote.
The marks a comeback of sorts for the party of Blaise Compaore, who was ousted in 2014 after 27 years on power.
Official turnout figures show that just over half of those registered to vote took part in the poll, which was marred by threats of violence from Islamist militant groups, meaning many polling stations were unable to open.
These provisional results now need to be confirmed by the Constitutional Court.
Early results started being announced on Monday, but announcements were briefly suspended after criticism by the opposition about the method of counting.