Prof Opoku-Agyemang supports Pantang Hospital
The running mate of the National Democratic Congress in the 2020 election has donated a variety of items to support one of Ghana's foremost mental health facilities, Pantang Hospital.
The items donated by Professor Naana Jane Opoku Agyemang to the staff and patients include consumables and personal hygiene items to battle the COVID-19 pandemic.
Professor Opoku Agyemang said the donation was in line with the spirit of the season.
"I wish to commend the staff for their exemplary dedication to duty in caring for our compatriots who deserve all the love we can find and I believe that is the true measure of any society.
"I am also grateful to them for the warm and kind reception they extended to my team and I," she stated.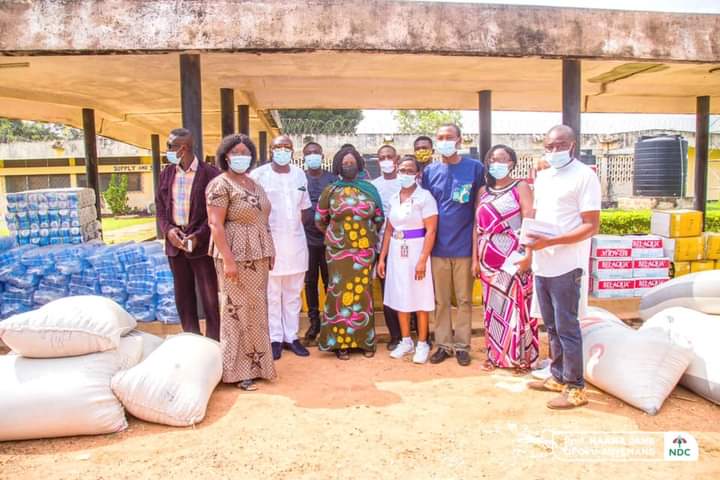 Prior to the donation, the Director of the hospital, Dr Frank Baning, took Prof Opoku Agyemang's team around the facility.
Dr Baning, in turn, thanked the NDC running mate for her support and her kind gesture.