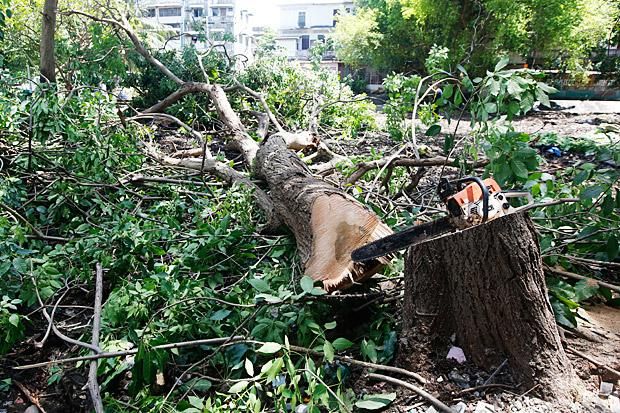 'Protect our green spaces' – Group fights conversion of Parks and Gardens land into office complex
Environmental protection advocacy group, Eco-Conscious Citizens Ghana, has once again raised red flags over the government's decision to convert the Parks and Gardens head office at Cantonment in Accra into an office complex.
According to the group, despite an earlier opposition to the government's decision, some environmental protection officers have been sighted on the land conducting a survey.
The coordinator of the group, Awula Serwah, wondered why so much effort was being made to build on the Parks and Gardens land when the focus should be on planting, developing the green economy and raising awareness of the importance of green spaces.
She said the outbreak of COVID-19 in Ghana must be a wake-up call to duty bearers to protect and safeguard the environment.
"A lot of our green spaces have already been built on. Covid-19 has reminded us of the importance of clean air, clean water, and open spaces. It is astonishing that anyone would think of re-zoning Parks and Gardens land from green civic to exclusively civic in order to build a multi-storey office on Parks and Gardens land meant for greenery.
"Accra is prone to flooding. Plants, especially trees, could make a difference in preventing flooding and generally improving the quality of life," she said.
The Department of Parks and Gardens is a state institution tasked with the mandate to improve the rapid development of the horticultural potential of Ghana's urban and rural sectors.
The Eco-Conscious Citizens in May 2019, petitioned President Akufo-Addo over the felling of over 100 trees and destruction of plants at the head office of the Department of Parks and Gardens at Cantonments in Accra.
Despite their appeal for the President to use his office to preserve the parks and gardens land for greenery purposes, the group says there are still attempts to build on the land.
Awula Serwah, however, called on Ghanaians to join in the fight to preserve the Parks and Gardens land to safeguard the environment.