Public workers would be paid every two weeks – Independent candidate promises
Independent presidential candidate, Alfred Kwame Asiedu Walker, has promised to scrap salaries for public workers.
Instead, they would be paid every two weeks if he wins the December 7 presidential elections, he said.
He said this, while addressing the Ga-Manste, King Tackie Teiko Tsuru II in Accra.
"Should we make it, I have also proposed a bi-weekly salary policy. Payday must be two weeks. I see no reason why someone who is being paid GH₵500 or GH₵1,000 a month shouldn't get half of it every two weeks.
"There are people who have borrowed money before the months ends and they can't even pay their rent. There are those who have borrowed money to cater for their children in hospitals and they can't even pay the arrears.
"So, yes, we are going to institute this policy that is done elsewhere in the world," the independent candidate pledged.
He further argued that the bi-weekly salary structure will help boost the economic lives of individuals who solely depend on their remuneration for survival.
Mr. Walker has also promised to ensure that more jobs are created to engage the country's teeming unemployed youth.
Alfred Kwame Asiedu Walker is the only presidential candidate among 12 candidates for the 2020 polls.
He and his running mate, Joseph Osei Yeboah are keen on bringing on board, what they describe as 'realistic and pragmatic solutions' that will change Ghana's existing narrative.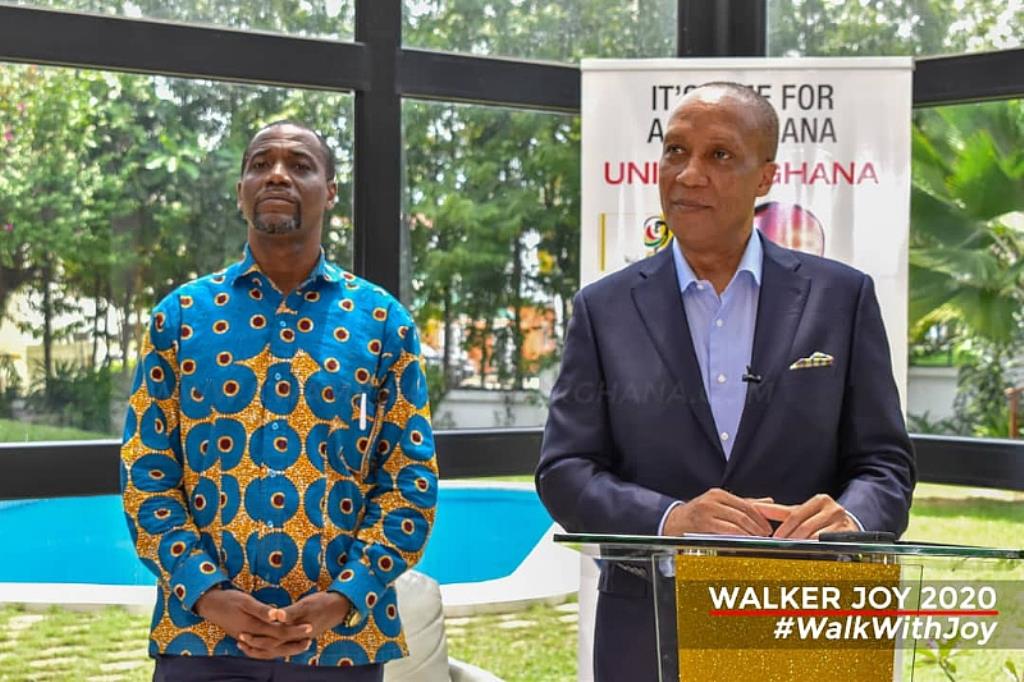 His vision, he said, is not party-centered, hence the willingness to work with Members of Parliament from the two dominant parties, the National Democratic Congress and New Patriotic Party.
Mr. Walker also said MPs under his tenure would be situated in their respective regions so the people who voted them into power can have complete access to them.
"Each MP will have a bungalow which will be properly maintained by officers who will be employed by the government in the various regions," he added.
The independent candidate, who is also an engineer has stressed that Ghana needs a leader who is poised for development.
"Ghana cannot borrow to develop, Ghanaian ownership should be our focus. The country needs an independent movement to alleviate its people from frustration.
"Ghana needs a change, and we will make history come December 7, 2020," he said beaming.