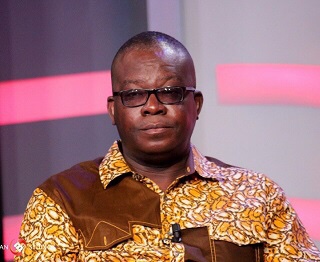 Rasta saga: Obey court ruling and "enjoy the ramification" – NAGRAT
President of the National Association of Graduate Teachers (NAGRAT), Angel Cabornu, has directed teachers to accept the court verdict on the Rastafarian students rejected by the Achimota School.
The Human Rights Court division of the Accra High Court ruled in favour of the two Rastafarian students, Oheneba Nkrabea and Tyrone Marghuy.
In her ruling on Monday, May 31, Gifty Adjei Addo said the failure to admit the applicants because of their dreadlocks, a manifestation of their religious right, violates their human right, right to education and dignity.
Commenting on the development, Mr Cabornu said it gives all parents the free will to allow their wards to wear any hairstyle to Senior High Schools.
In a quick response following the ruling, the NAGRAT President said, "This ruling is not limited to Achimota school alone, it is extended to all schools so if you're a parent whatever hair you want your child to wear you are at liberty to let your child wear".
"I will advise all our members to not waste their time in attempting to ask why the child is wearing that kind of hair. My understanding is that it is an open situation, so let us abide by it and enjoy the ramification".
In delivering the judgment, Justice Gifty Agyei Addo held that the Attorney-General failed to provide a legal justification as to why the rights of the two Rastafarian students to education should be limited based on their dreadlocks.
Tyrone Marhguy and Oheneba Nkrabea were denied admission into Achimota School for refusing to shave off their dreadlocks, notwithstanding that they had passed their qualifying examinations and were selected school through the computerized placement system.
The school, through the Attorney-General, argued in court that allowing the students into the school will have dire consequences on the school's discipline, health, tradition, and community cohesion.
The court, by this judgment, subsequently directed Achimota School to admit the two Rastafarian students.