Rawlings gets his voter ID card for 2020 elections
Former President Jerry John Rawlings
Former President Jerry John Rawlings has registered and acquired the new voter identification card.
Mr Rawlings visited the PWD Maintenance Unit Castle registration centre in the Klottey Korle constituency of the Greater Accra Region on Thursday, July 9, to sign up for the card.
Mr Rawlings was spotted in a white shirt over a pair of black trousers with his conspicuously bushy grey hair and beard.
He wore his signature sunglasses, which was only removed at the point of photo-taking, to be added to his biometric records.
He was taken through the process by EC officials and was issued with his card within minutes.
The presence of the former leader drew large crowds, but Mr Rawlings left the venue in Osu shortly after getting his card to avoid public interactions as coronavirus continues to be a threat.
Mr Rawlings was accompanied by his daughter, Dr Zanetor Agyeman-Rawlings.
Zanetor is also the Member of Parliament for the Klottey Korle constituency.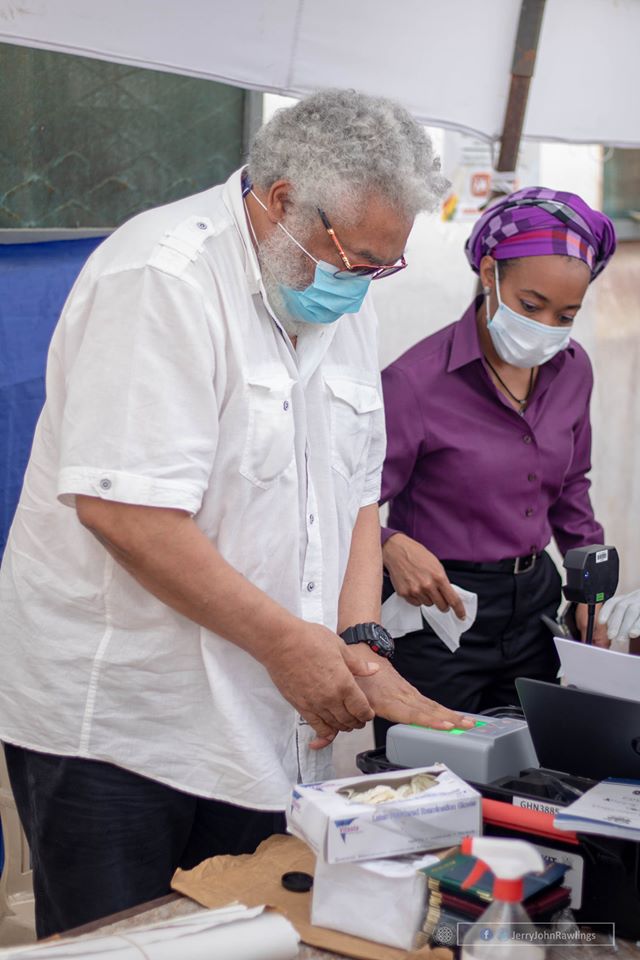 He did not speak to reporters. But the last time he spoke concerning the mass voter registration exercise was on June 4th, on the anniversary of the 1979 military counter-coup.
Mr Rawlings called on the Electoral Commission to ensure no eligible Ghanaian voter is prevented from registering.
"The sanctity of the right of choice is not a matter we can compromise with. That sanctity must be preserved at all cost and as we inch towards November, let us ensure that the institutional processes are transparent and beyond blemish.
"Freedom and justice are not abstract. It is very much related to the sanctity of the right of choice, the founder of the opposition NDC said at the virtual commemoration. "Those who are eligible to exercise that right of choice should not and cannot be disenfranchised by dictates that defeat one's right to vote."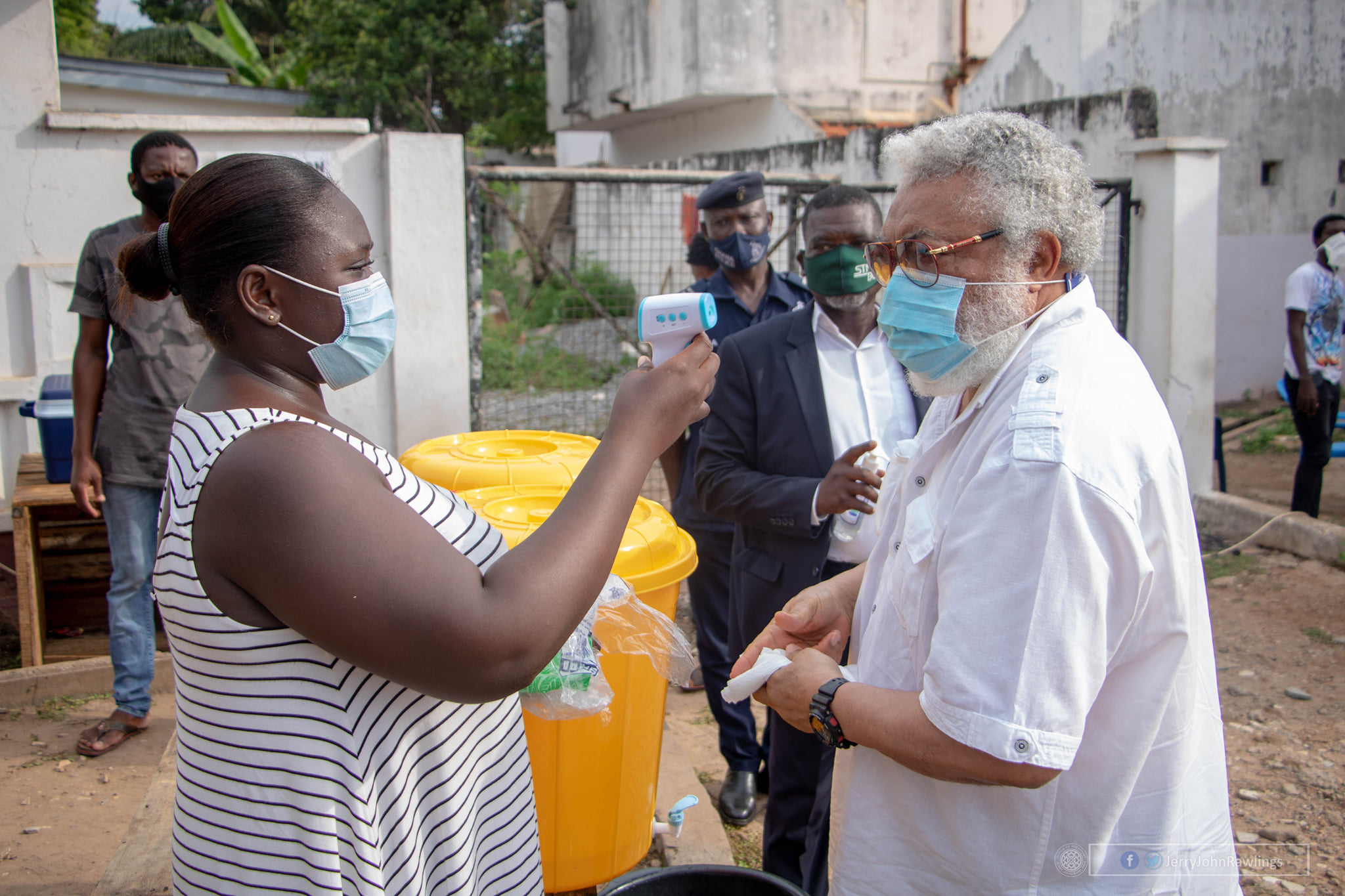 The registration exercise began on June 30 and will end on August 6.
The EC registered 2 million people after the first part of phase one of the registration exercise.
The registration is in five phases and will be moved from one centre to another after each phase.