RESCUED CANADIAN GIRLS SAGA: French negotiator hired to pay ransom to kidnappers
Theghanareport.com has gathered from a credible source that the Canadian government contracted a negotiator to pay a ransom to the kidnappers of the Canadian duo Prior to their rescue by the top joint operation of the National Security.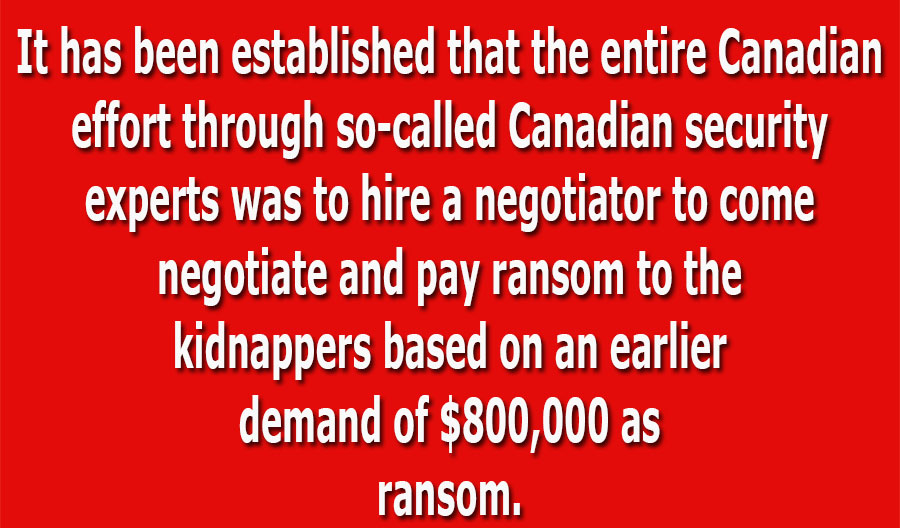 The negotiator, has been identified as Louis Laval, a French national currently working for NYA International, a global risk and strategic consulting firm specialized in security and operational risk.
Our sources have revealed that Mr. Laval was in touch with the kidnappers via Facebook messenger after the withdrawal of $120,000 to defray the $800,000 ransom that was being demanded.
Theghanareport.com has also gathered that the withdrawal of the $120.000 ransom part payment was sanctioned by the Bank of Ghana.
Meanwhile, it is alleged that the team of top National Security Operatives who took over the rescue mission halted the payment by the hired French negotiator.
This may have been due to the fact that plans were far advanced on the rescue strategy that was put together with the use of existing security apparatus of Ghana.
PROFILE OF LOUIS LAVA
Louis Laval is a senior consultant at NYA International in London. He has expertise in business development and private/public security management.
He has over the years worked and gained exposure with leading international security /defence companies and the French Ministry of Defense.
Louis also has expertise in Crisis prevention & response, business development, client account management, corporate security consulting & government security support, program & project development & management for which reason he was hired by the Canadian government to negotiate on its behalf.
Meanwhile, there has been a discourse between The Canadian Broadcasting Cooperation (CBC) and the Ghanaian government over the manner in which the kidnapped girls were set free.
CBC reported that the girls were released by the kidnappers but information minister, Kojo Oppong Nkrumah maintains they were rescued.
However, Security analysts have explained that there is a difference between the choice of both words.
'Released' as used in the contest by CBC connotes some form of negotiations while 'Rescue' has to do with the use of force to save the girls.
Theghanareport.com can confirm the two Canadian youngsters were rescued by Ghana's top security operatives at Kenyase, a suburb of Kumasi in the Ashanti region.
More soon….