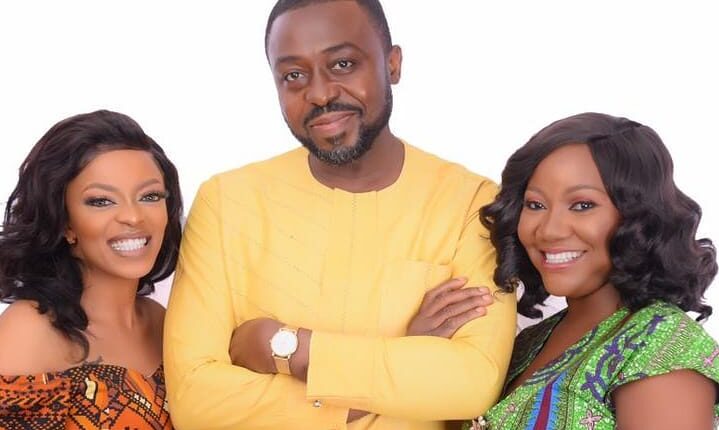 "Revival" of GTV Breakfast Show
The Golden era of television breakfast or morning show was when Ghana Television (GTV) was at its epic ray with the likes of Earl Ankrah, Akushika Acquaye, Gifty Anti, Kate Addo – the shining anchors that the audience sought never to miss every weekday morning. That was the pinnacle of television standard; not only for morning shows but infotainment television in general. Those were the days anchors were natural and we learnt quite a bit from them. When the convo with guests was with all civility, propriety, and decorum, indeed it was the time when the television morning show reflected our culture and values.
Fast forward to the liberation of the airwaves which included the emergence and growth of private television stations, television breakfast or morning shows have become the platform for only politicians with little time dedicated to socio developmental and cultural stories. The anchors of these present-day television morning shows are fixated on who grabs the Twitter headlines of unnecessary controversial statements. Critical observers yearned for a return of GTV for edification, but the old guards were gone with all their swag and intellectual prowess. It may be arguable that the new cohort didn't cut it for the audience, and didn't have the magnet or pizzazz to dazzle viewers; and with modern television production at its peak, GTV Breakfast Show took a nose-dive. Comments such as "GTV has become old school, GTV has lost its spark" perhaps sent the public service broadcaster into an all-time low viewership. The once upon a time super heavyweight champion suddenly becomes a flyweight runner-up.
Many including competitors consider GTV (for that matter GBC) as an accurate and trustworthy source of information than any other channel in the country. This singular reason of impartially serving all audiences made viewers yearn for the return of the golden days of GTV Breakfast Show. With competition and commercialization, stimulated by the break-up of public broadcast monopolies, among other things, many were of the view that the golden era of GTV Breakfast Show had fizzled out, perhaps forever.
Redemption of a Fallen Hero/Heroine
Social media went agog on the 26th of July, 2021 when excerpts of the revamped and newly branded GTV Breakfast Show were being streamed live. And boy, what a hit! It raised many eyebrows. If it were a movie, I would have christened it "Redemption of a Fallen Hero/Heroine". With a new set of anchors led by the mature and versatile Kafui Dey, hard-hitting and eloquent Thelma Tackie (Ghana's own Christiane Amanpour), and Valerie Danso (who brings the lighter side of infotainment alive), #GTV Breakfast is back with a bang. There is a cardinal rule in broadcasting which states that "To be watched and/or listened to by a rapidly shifting available audience, it (program) has to offer a wide variety of appeal. The new #GTV Breakfast fits into this narrative of television breakfast. The mode of presentation of content, the wide range of topics for discussion, the studio setting, and props, how it tries to reconcile fragmentation with continuity, and make use of 'liveness' and 'time', are functional for establishing a relationship with the morning audience, its moods, schedules, and activities. The new #GTV Breakfast ticks all these boxes.
The repositioning of GTV and to a larger extent GBC as the standard-bearer for television has just begun and the same enthusiasm and support given the new look breakfast show must also be extended to other programs on GTV. Kudos to the management and staff of GBC for "reviving" the GTV Breakfast Show. It's #GTV Breakfast – and they promise to serve it hot – sizzling!
Pearlvis Atsu Kuadey – atsukuadey20@gmail.com
The Writer is a Media Monitor with research interests in Presidential Rhetoric, Development Communication and New Media Technology.