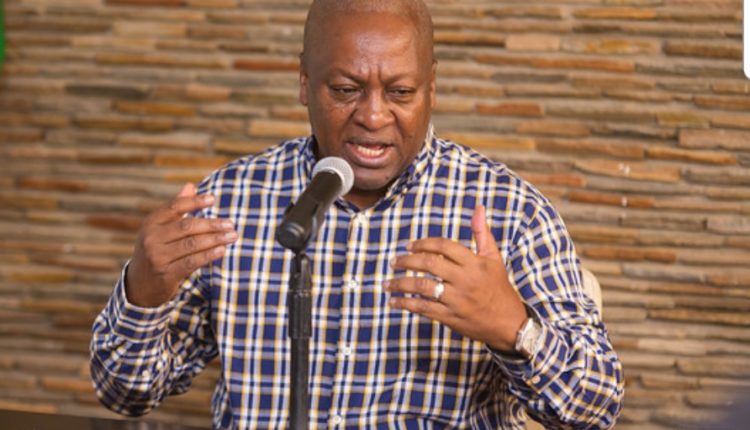 ROPAL: Don't disenfranchise any Ghanaian living abroad – Mahama
Former President John Dramani Mahama has insisted that the implementation of the Representation of the People's Amendment Law (ROPAL) must be devoid of any form of discrimination.
The former President suggested that he has some reservations with respect to certain aspects of the law and has called on the various stakeholders to have a second look at the law and engage broadly before rolling the initiative out fully.
John Mahama noted that if the policy is to be rolled out then Ghanaians living in every part of the world, irrespective of geographic location or status, must be allowed to vote and not those in specific locations.
The flagbearer of the National Democratic Congress (NDC) made these reservations known when addressed the 40th Anniversary Dinner Dance of Ghana Union UK in London.
The former President explained that remittances of all Ghanaians in the diaspora amounted to $3.8 billion in 2018. This money went into the socio-economic development of Ghana, therefore, every Ghanaian in the diaspora has a locus, once eligible under the law, to elect the desired leader.