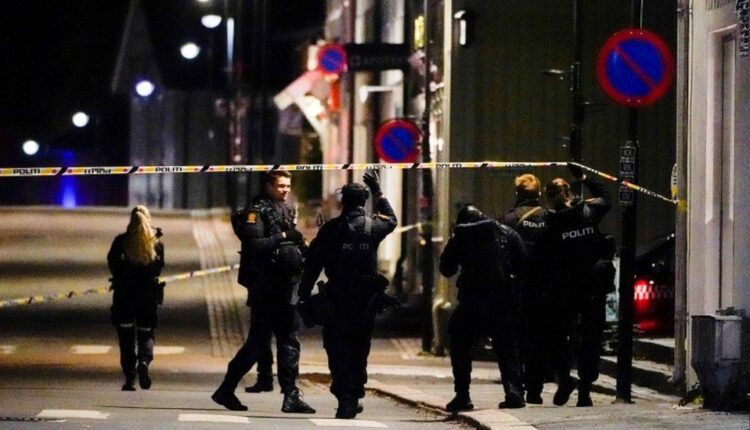 Several people killed in bow and arrow attack in Norway
A man armed with a bow and arrows has killed five people and injured two others in the southeastern Norwegian town of Kongsberg, local police said.
The suspect was arrested, police said, but the motives behind the attacks on Wednesday remain unclear.
"The man has been apprehended … from the information we now have, this person carried out these actions alone," police chief Oyvind Aas told reporters.
According to police, the suspect walked around the city shooting at people with arrows. Norwegian police said they will investigate whether the attack amounted to an act of terrorism.
"Given how events unfolded, it is natural to assess whether this is a terrorist attack," Aas told a news conference.
"The arrested man has not been interviewed and it is too early to say anything about his motives."
Prime Minister Erna Solberg said the reports coming from Kongsberg are "horrifying".
"I understand that many people are afraid, but it's important to emphasise that the police are now in control," Solberg told a news conference late on Wednesday.
The attacks took place over "a large area" of Kongsberg, a municipality of about 28,000 people, police said.
Police were alerted to the attack at approximately 6:30pm local time (16:30 GMT) and arrested the suspect about 20 minutes later. The community is located 80km (49 miles) southwest of the capital Oslo.
Police said the suspect had been taken to a police station in the nearby town of Drammen but gave no other details about the man.
The TV2 station reported that the man also had a knife or other weapons.
Police ordered to carry firearms
Following the attacks, the police directorate said it had immediately ordered officers nationwide to carry firearms. Norwegian police usually are unarmed, but officers have access to guns and rifles when needed.
"This is an extra precaution. The police have no indication so far that there is a change in the national threat level," the directorate said in a statement.
Police urged the public to stay at home, and several neighbourhoods were cordoned off, with television footage showing ambulances and armed police in the area. A helicopter and bomb disposal team were also sent to the scene.
Public broadcaster NRK's website published an image sent by a witness of a black arrow sticking out of a wall.
Armed violence is rare in Norway, but the country has suffered far-right attacks.
Anders Behring Breivik carried out twin attacks that killed 77 people on July 22, 2011. Breivik first set off a bomb in the capital Oslo next to the building that housed the prime minister's office, then went on a shooting spree at a summer camp for left-wing youths on the island of Utoya.
In August 2019, self-proclaimed neo-Nazi Philip Manshaus opened fire into a mosque on the outskirts of Oslo before being overpowered by worshippers, with no one being seriously injured.
However, he had earlier shot dead his stepsister, who had been adopted from China, in what prosecutors termed a "racist act".