I am not even wearing panties - another victim who was sick
Shiashie fire: Thieves stole my mattress as I was retrieving some items – victim
Victims are counting their losses after a fire swept through over 100 wooden structures at Shiashie in the Ayawaso West Wuogon constituency.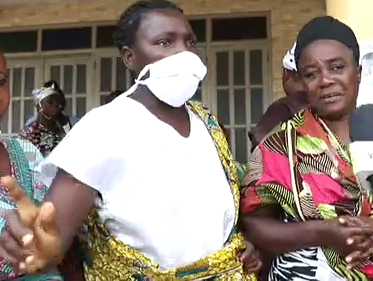 Over 600 residents of the slum known as 'Kiosks Estate' were left with nothing as the fire razed all structure within about a 100metre radius.
The fire is reported to have started at about 9 am on Friday, August 14, 2020.
It quickly spread through the mainly wooden shelters for hours before personnel from the Ghana National Fire Service arrived to put out the fire.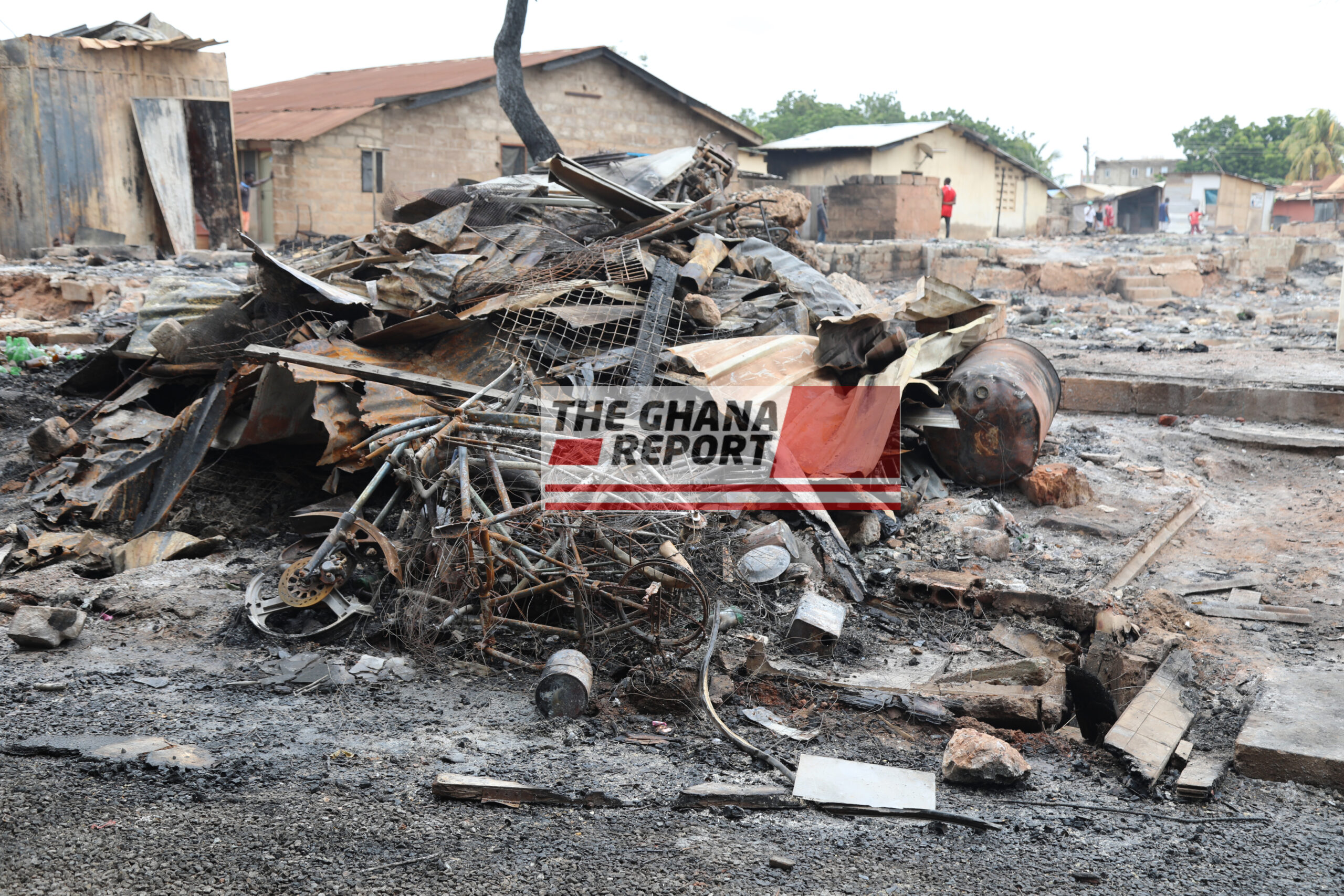 A victim, who narrated the incident indicated that he had to battle thieves at the same time he tried to save some of his properties that were affected by the inferno.
He recounted that at the time of the incident, he was not in the house.
He heard the alarm raised by neighbours when the fire because intense and rushed to his room to pick some items.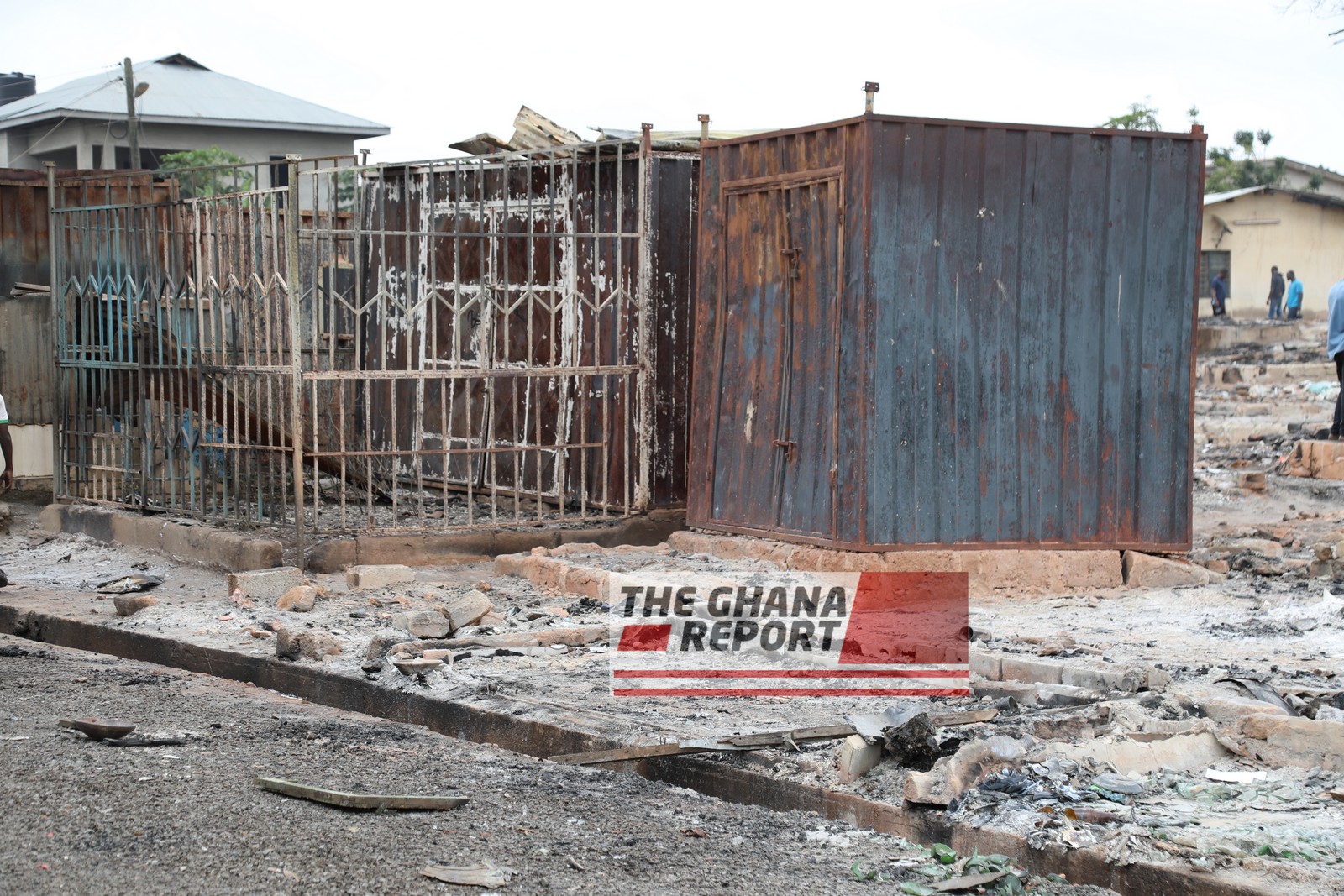 "It was only my mattress that I was able to grab and brought it outside.
"But someone tried to steal it when I went back inside to get other things. I had to chase the person to retrieve the mattress and by the time I returned, all my other belongings were burnt," he recounted.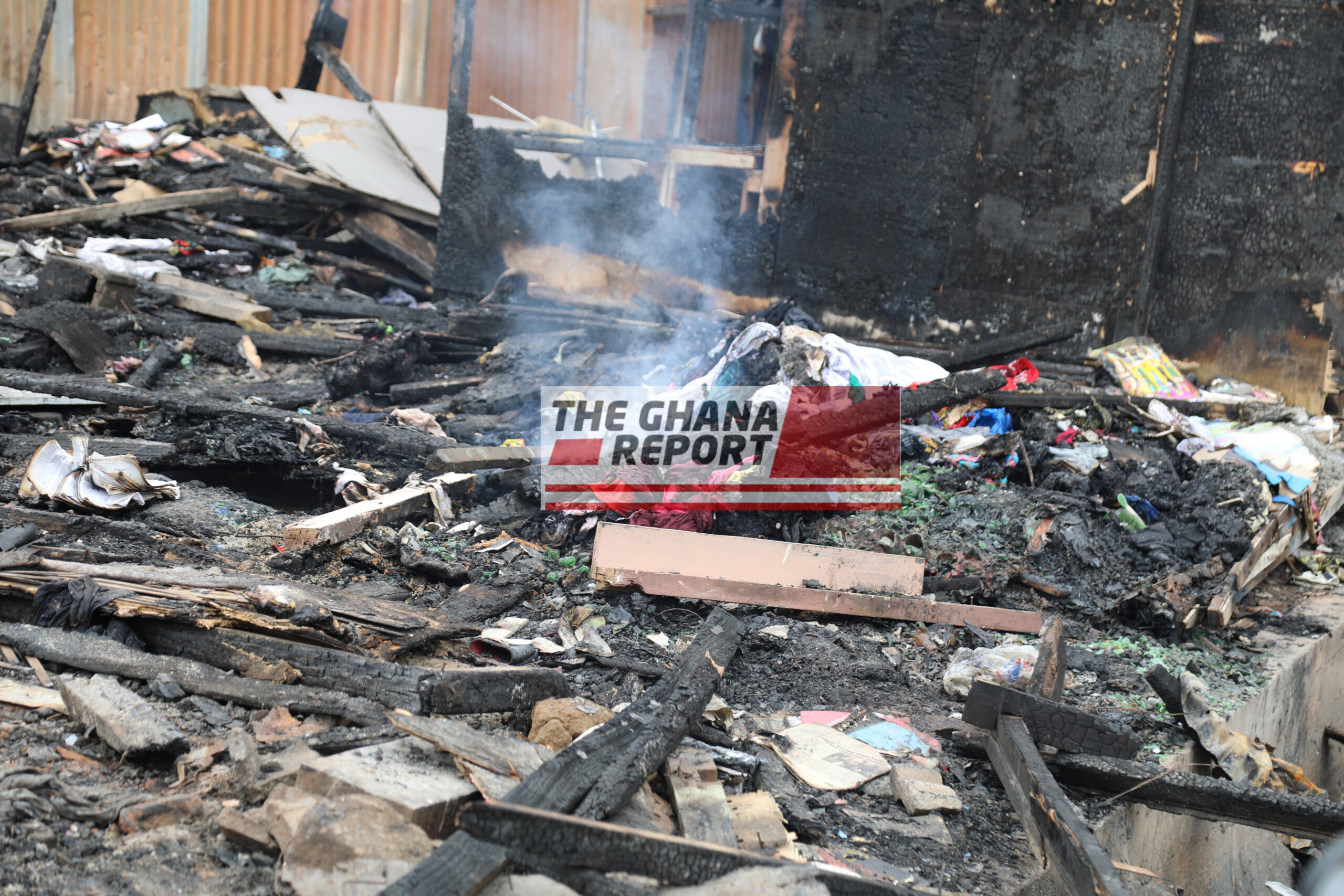 He was worried that such disasters attract crowds and thieves infiltrate the crowd to cause more pain for victims by slipping away with people's properties.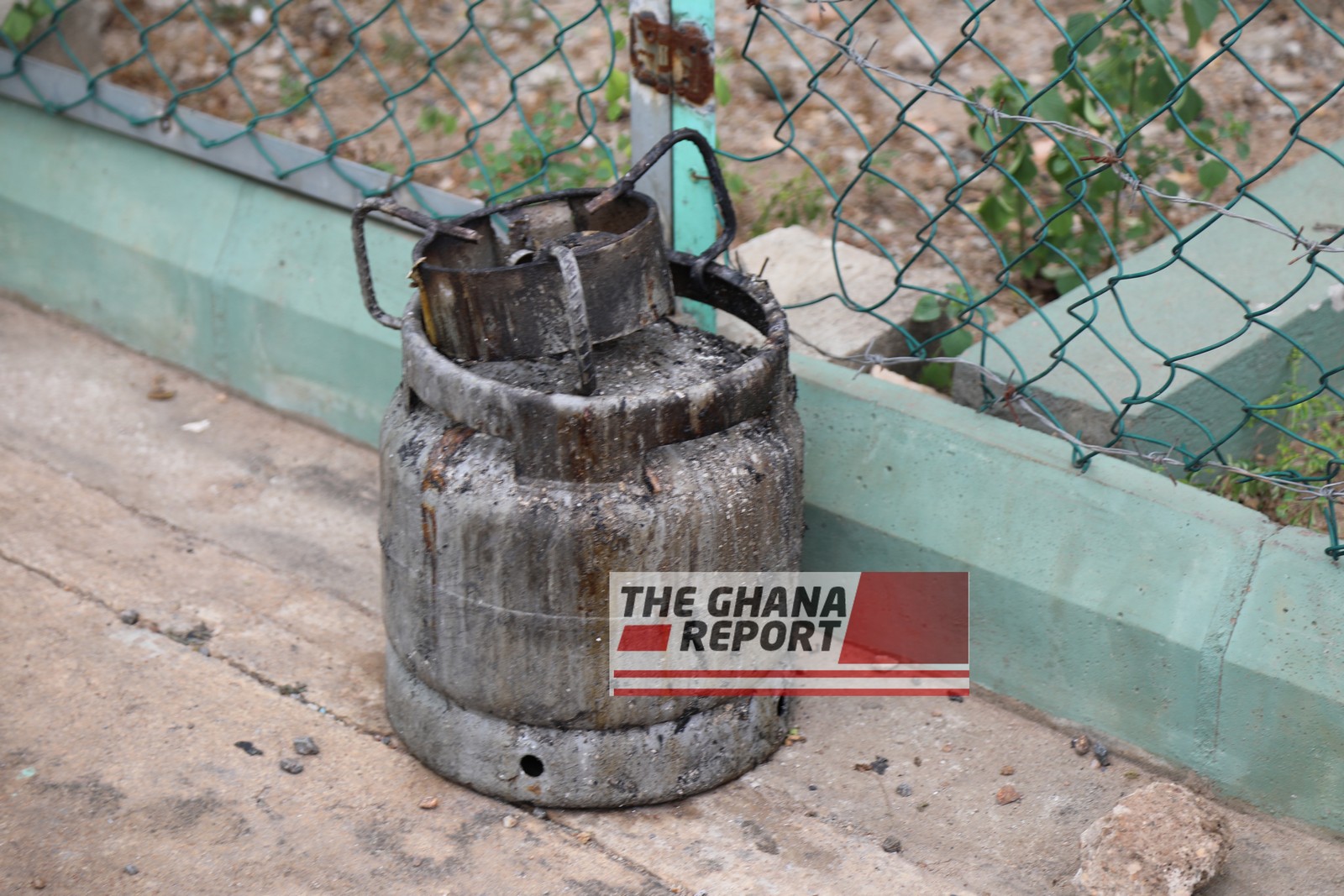 "These people do not fear God," he lamented. "While I was risking my life, there were about four of them there speaking Hausa. I pretended I didn't understand what they were saying. I had to fight back to get my bed," he bemoaned.
He said he spent GHC 2,000 to acquire the house. When he factors other items consumed by the fire, it would cost him even more.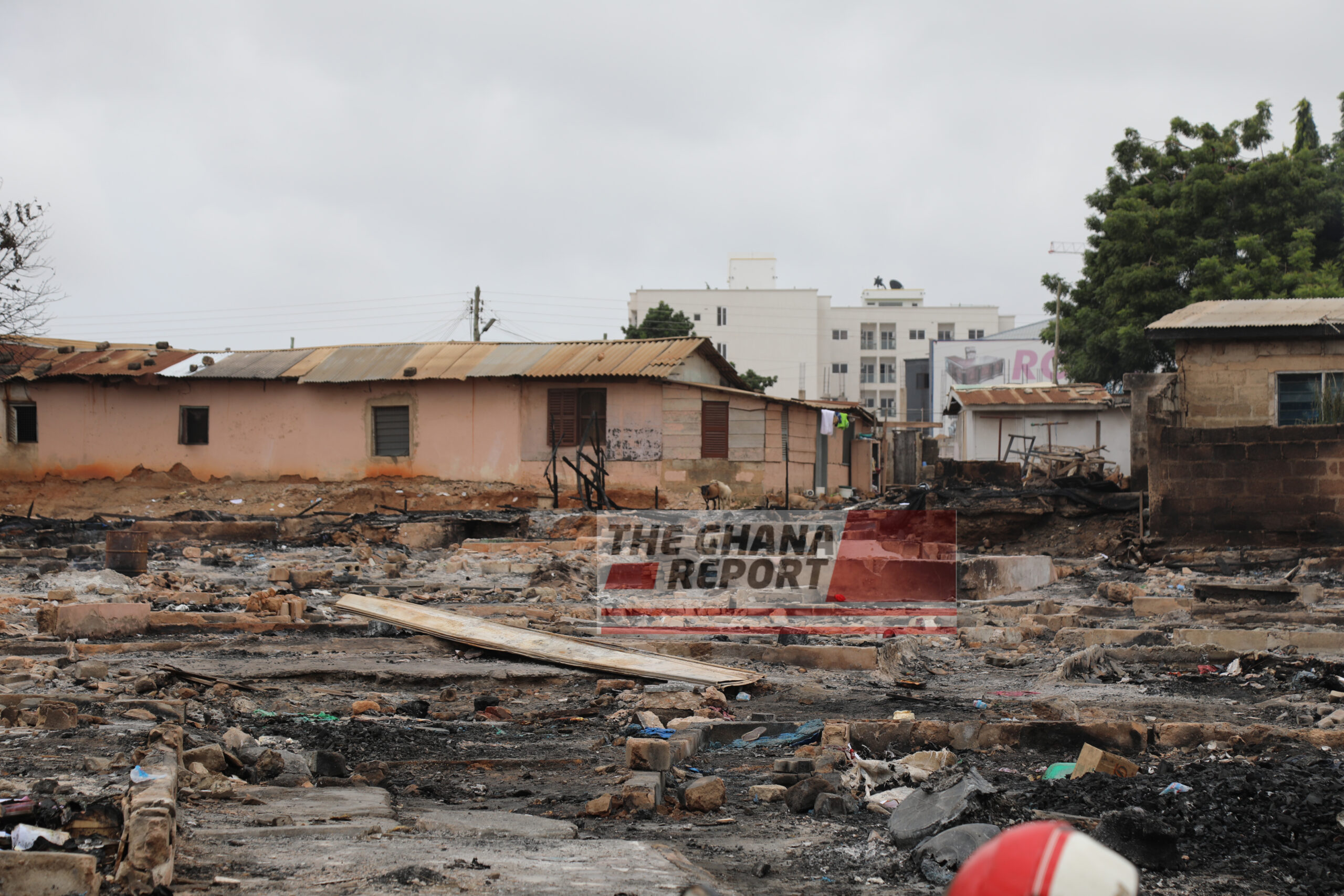 Another woman, who was wearing a nightgown narrated how she had to flee and for more than 12 hours since the incident, she was still not wearing panties nor brassiere.
The woman, who said residents paid between GHC 250 and GHC 300 yearly for accommodation, has been living in the slum for seven years.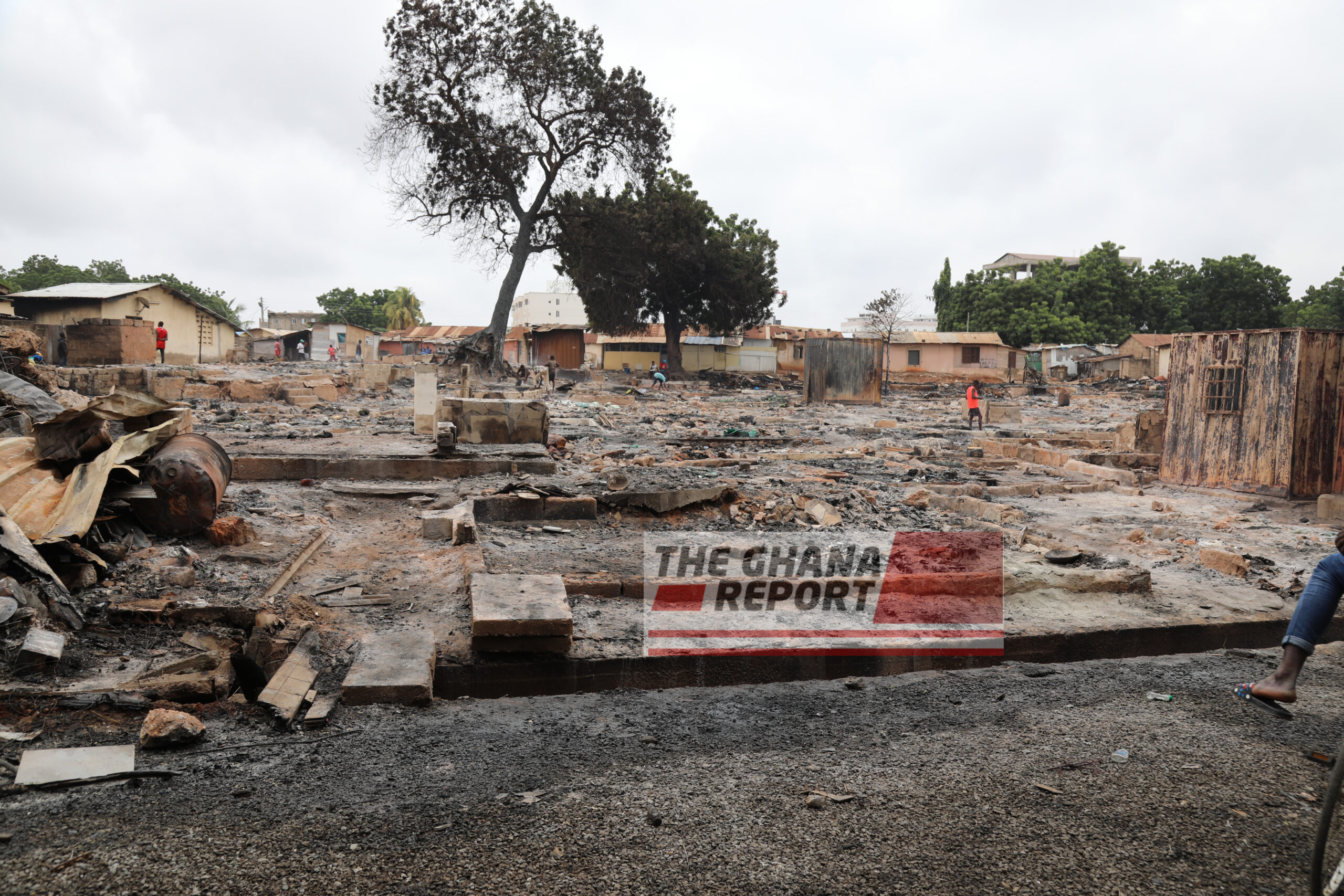 She was sick so she went to the hospital to get medication and returned to sleep.
"At about 9 pm my son ran into the room and told me to get up and ran because there was a fire outbreak which was spreading," she said.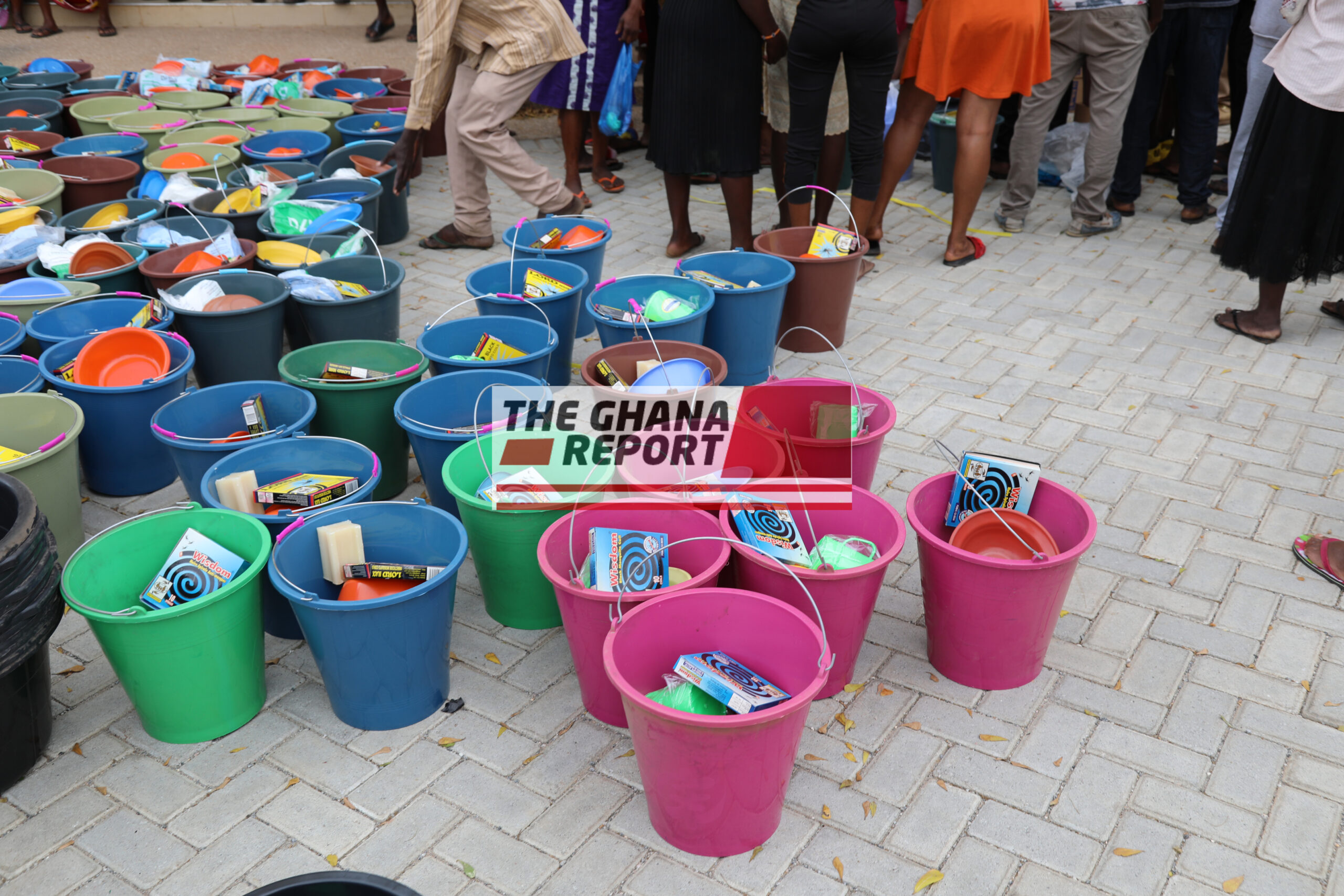 When she woke, the flames had gotten to her room and she fled without picking anything.
"I could not even take a pin, items that I have bought, the stock of fish I sell and money are all burnt. As I am standing here, I am not even wearing panties nor brassiere," she recounted.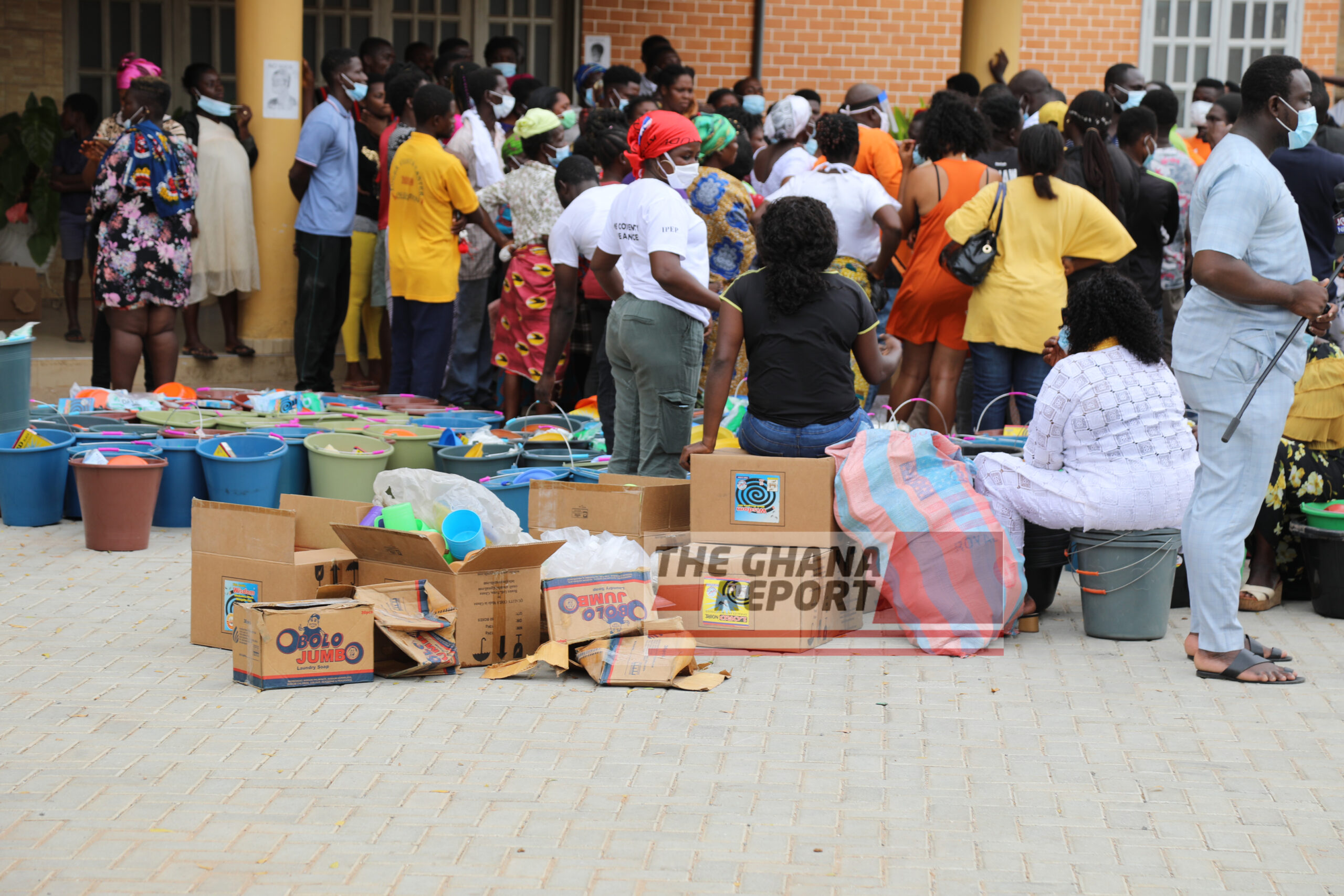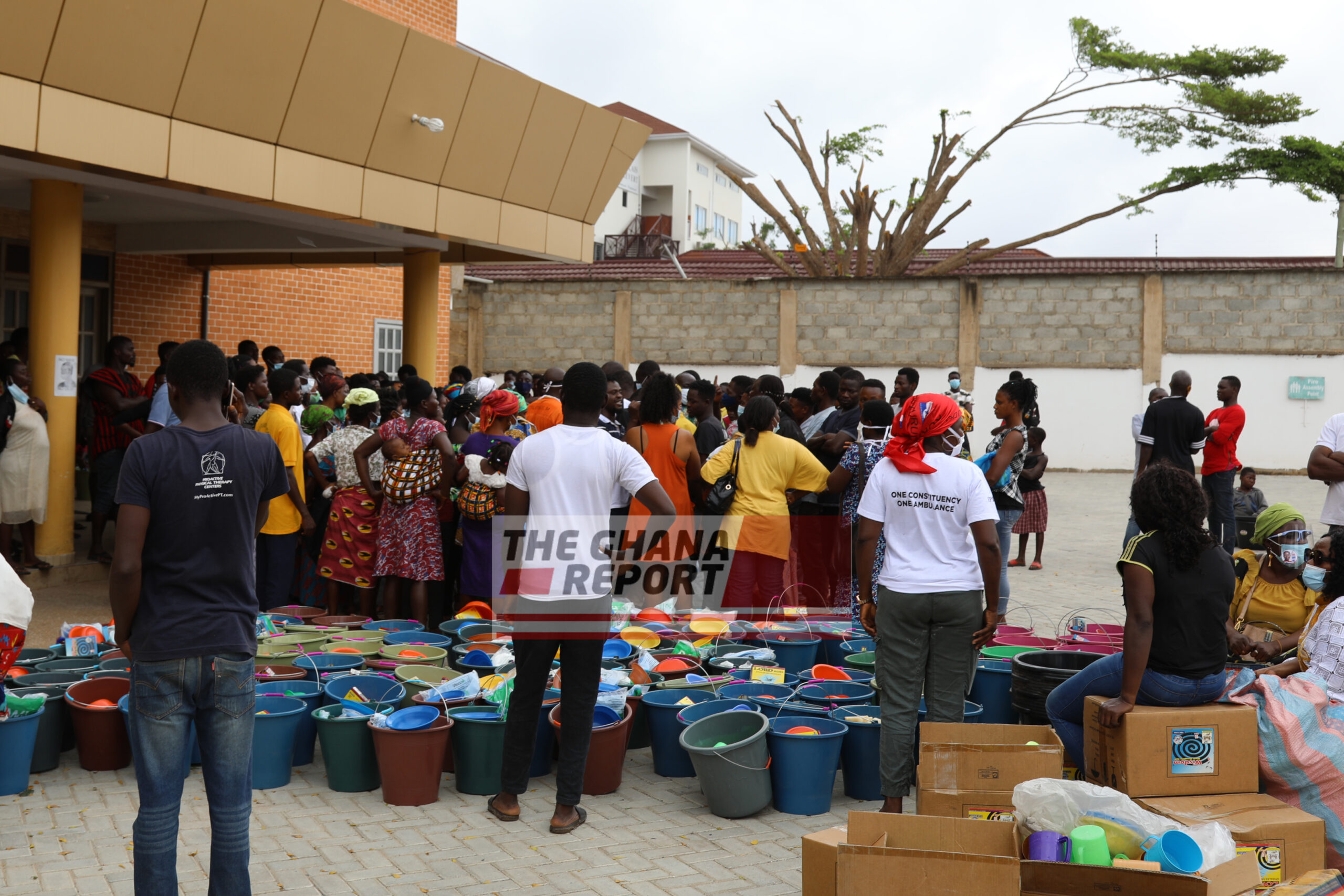 The victims had to seek refuge at a Presbyterian chapel nearby and member of the church brought them breakfast in the morning.
As at midday, when theghanareport.com visited the area, the Member of Parliament for the Ayawaso West Wuogon constituency, Lydia Alhassan, had arranged for some relief items for the victims.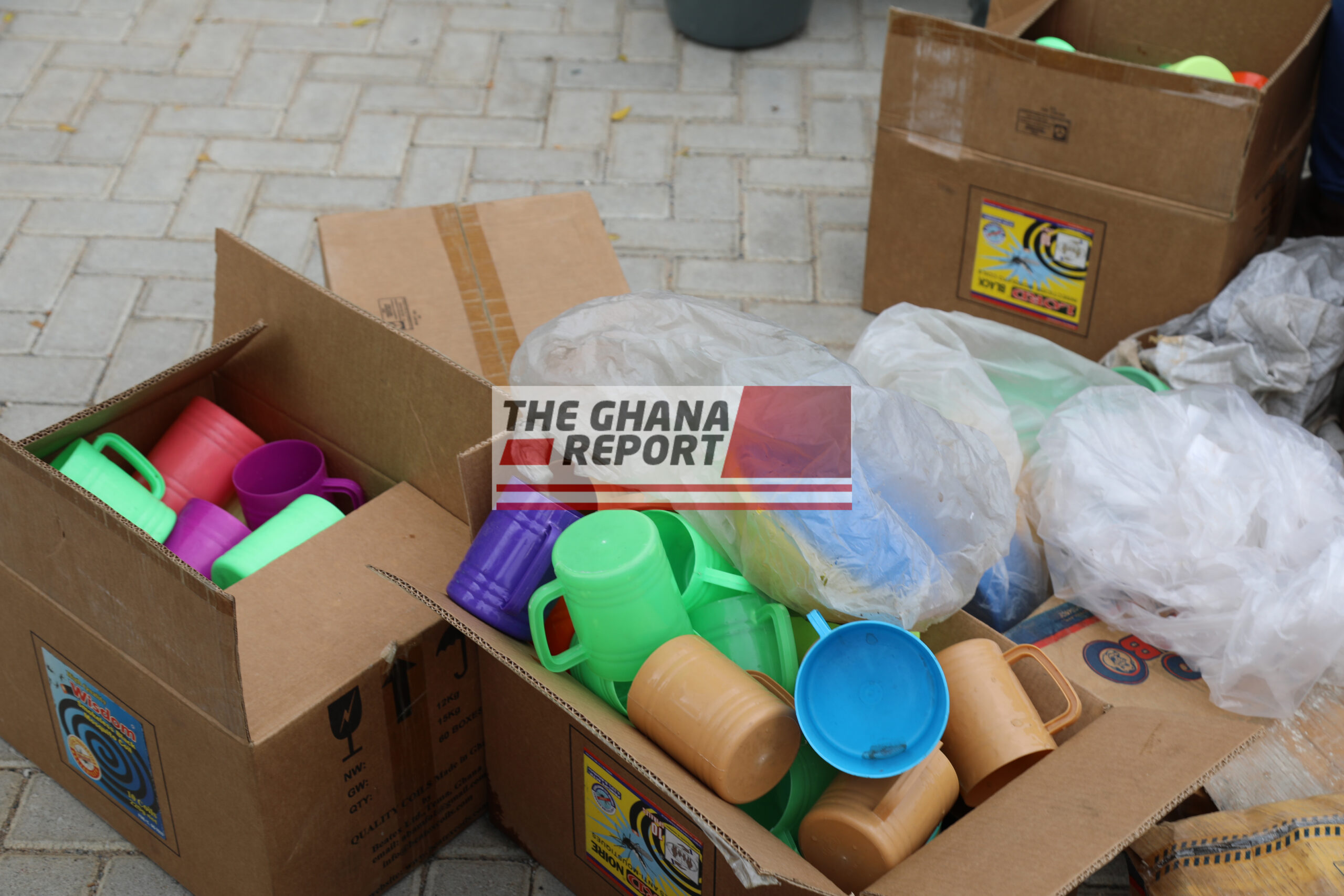 The items included toiletries, buckets and cups, among others.