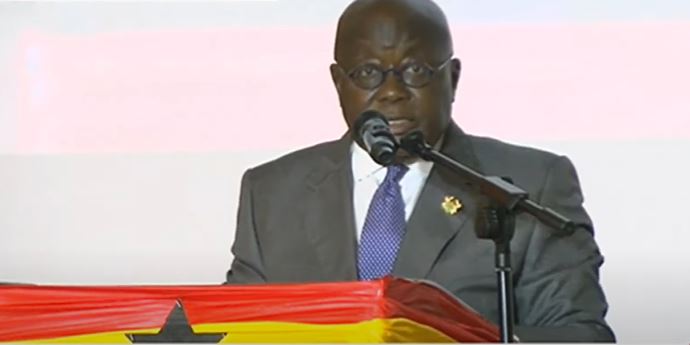 SONA2021: All national ID numbers to become Tax Identification Numbers – Akufo-Addo
From April 2021, all National Identification Numbers will be converted into Tax Identification Numbers, President Akufo-Addo has announced.
He said the move will help broaden the tax net.
"All national Identification Numbers will become Tax Identification Numbers, in so doing, the number of people registered by GRA for tax purposes will increase from the current 3million  to 15.5million " he told parliament while delivering the 2021 State of the Nation Address.
The president hinted that by the second quarter of this year all National ID numbers will be  SSNIT numbers.
He said SSNIT numbers, TIN, NHIS and DVLA  details of individual will be linked to their sim cards, bank accounts, birth and death registry and passports, stressing that digitalising the economy is a focal point of his administration.
" Mr. Speaker for the first time, through the implementation of the Digital Property Addressing System, every location in Ghana has a digital address. The process of affixing unique property address plates for 7.5 million properties in all 16 regions has all started"
"To make it easy to obtain government services a portal, Ghana.Gov, has been established where all MMDAs are being taken on board…it is a one stop shop where anyone  can apply and pay for government services"
Government's quest to have a sole source of identification for persons accessing public services gave rise to the conception of the Ghana Card.
As at October 1,2020,the National Identification Authority had issued 13,848,697 Ghana cards.
The total enrolment is made up of 8,268,429 females and 7,280,813 males.
The top five regions with the largest enrolment of people above 15 years are Ashanti, 3,016,319; Greater Accra, 2,970,391; Eastern, 1,670,262; Central, 1,670,262, and Western, 1,175,058.