South African "Chakalaka" Recipe
Ingredients
1 tablespoon olive oil
1 medium-sized onion, finely chopped
2 medium-sized bell peppers (red and yellow), chopped
2 medium-sized ripe tomatoes, roughly chopped
180g shredded carrot
1 tablespoon curry powder
1 teaspoon cayenne pepper
1 teaspoon sweet paprika
1 garlic clove, crushed or finely chopped
1 scotch bonnet pepper – deseeded
1 stock cube
1 can (415g) of Baked beans
Salt and Pepper
Method
On a medium heat setting, heat the oil in a large saucepan. Add the onions, bell peppers, and scotch bonnet pepper and fry for 2 minutes.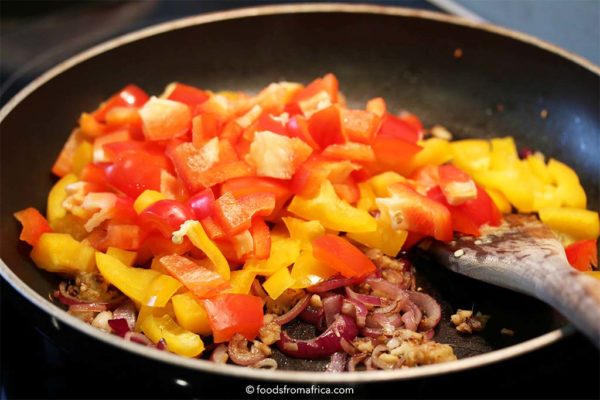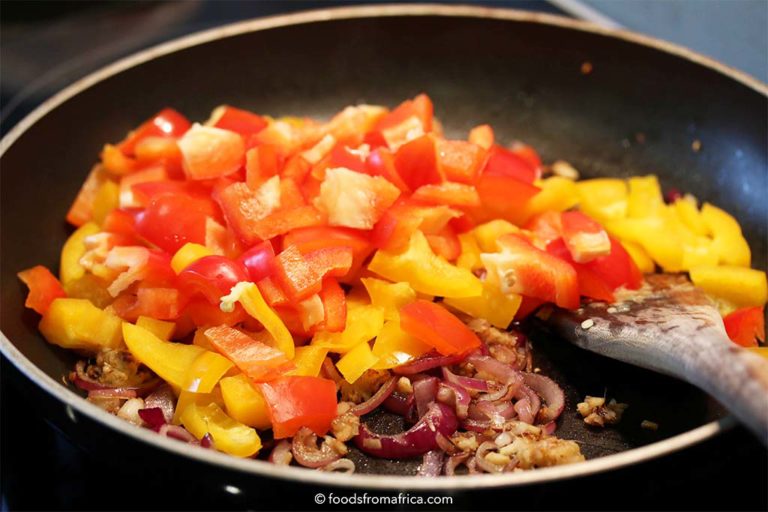 Add the spices – cayenne pepper, paprika and curry powder. Stir fry for about 1 – 2 minutes to allow the flavours to develop. Then add the shredded carrots and sauté for about 4 – 5 minutes, stirring occasionally.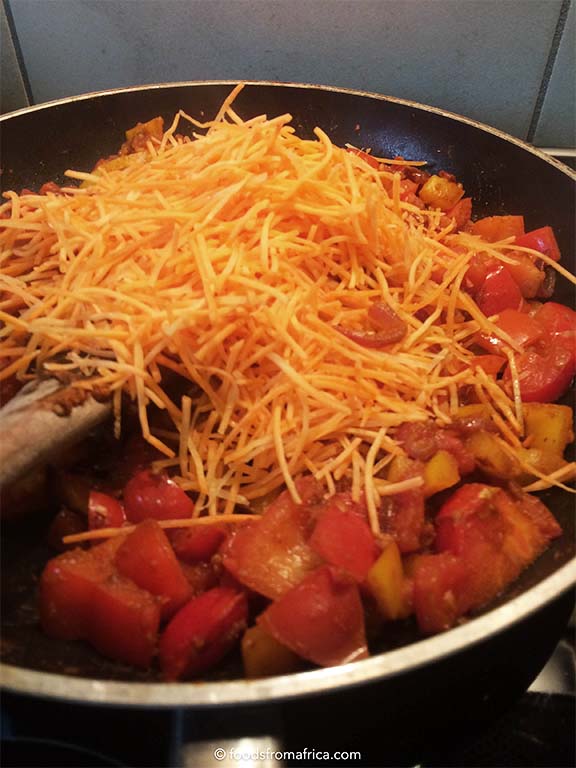 Stir in the tomatoes, add the stock cube, and season to taste. Simmer open for 15 – 20 minutes on medium heat while stirring occasionally.
This will allow the sauce to reduce (Chakalaka should not be runny or watery) and the occasional stirring prevents burning or sticking to the pan.
Serve either hot or cold.