Special prosecutor invites Samuel Mahama, 3 others to assist in Airbus investigations
The Office of the Special Prosecutor has invited four persons in connection with the alleged act of bribery and other offences in Ghana's acquisition of two aircraft from Airbus between 2011 and 2015.
The four persons are a UK/Ghanaian citizen, Samuel Adam Foster, alias Samuel Adams Mahama,  and three other UK nationals; Philip Sean Middlemiss, Leanne Sarah Davis and Sarah Furneaux.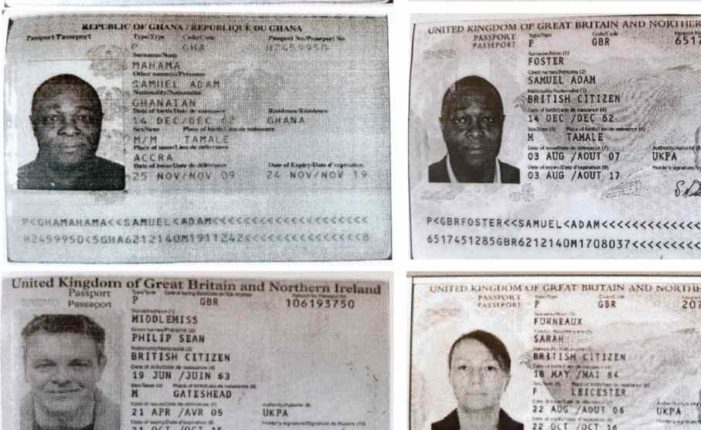 The notice said the individuals, who were identified by an acronym in the Statement of Facts and accepted as findings of fact in a judgement of the UK Crown Court, were to assist in the investigation of corruption and corruption-related offences in the purchase of the aircraft.
"Each of the suspects gave House No. 19 Agostinho Neto Road, Airport Residential Area, Accra, as his or her address while in Ghana," the notice added.
The Special Prosecutor, in a notice published in the Daily Graphic of March 31, 2020, said it had completed a preliminary investigation into the Airbus scandal that happened between 2011 and 2015.
The beginning …
Aircraft manufacturer, Airbus, in January confessed to paying bribes in Ghana and other countries between 2011 and 2015 in a corruption investigation of its business deals dating back more than a decade.
Court documents obtained by theghanareport.com showed that Europe's largest plane maker has been fined 3 billion pounds for greasing the palms of public officials and fixers over a string of hidden payments as part of a pattern of worldwide corruption to facilitate the sales of its wares.
The Airbus agreement with the United Kingdom, France and the United States of America is effectively a plea bargain that insulates the company from criminal prosecution that would have banned it from bidding for public contracts in the US and the European Union.
Explosive document: Airbus confesses sharing bribes in Ghana as £3bn corruption fine bites
The fine is said to be the biggest corporate fine for bribery and will be shared among France, UK and the United States, the three countries that have worked on the investigation.
Airbus, which is also a military supplier was slapped with five charges under the UK's Bribery Act over allegations that it failed to prevent firms from being offered financial incentives to buy planes and other equipment.
Subsequently, the government charged the Special Prosecutor to look into the matter.
Below is the invitation to the four persons