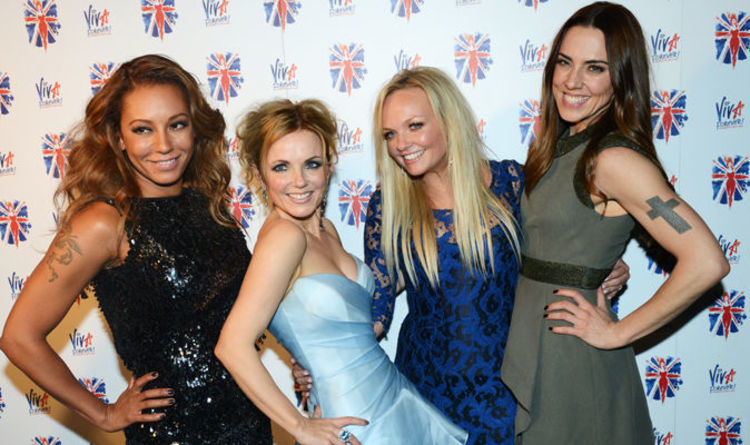 Spice Girls confirm reunion tour (without Victoria Beckham)
The Spice Girls have announced their first tour for a decade, with six UK stadium dates in June next year.
Melanie Brown, Emma Bunton, Geri Horner and Melanie Chisholm revealed details of the reunion tour in a video on social media on Monday.
Victoria Beckham, however, will not be taking part.
The girl group will kick off the tour at Manchester's Etihad Stadium on 1 June 2019, with tickets for all dates going on sale on Saturday at 10.30 GMT.
The foursome will also perform in Coventry, Sunderland, Edinburgh and Bristol, finishing at London's Wembley Stadium. They will be supported by Jess Glynne.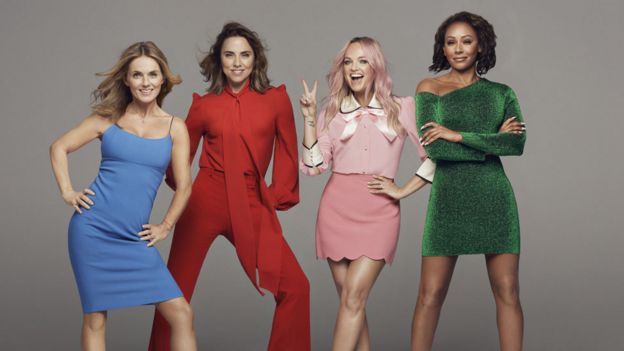 The video is in the style of a news bulletin, and sees the girls bickering over Geri's outfit before breaking into song – with a voiceover declaring the Spice Girls tour "a shock announcement".
The press release said Victoria, who runs a multi-million pound fashion label, would not join the girls on tour due to "business commitments".
'Important part of my life'
In a statement, she said: "Being in the Spice Girls was a hugely important part of my life and I wish my girls so much love and fun as they go back on tour, I know they will put on an amazing show and the fantastic fans past and present are going to have a wonderful time!"
Earlier on Monday, Mel B announced there would also be a world tour to follow, adding that she still hoped Victoria would feature in some of the shows.
"It's just the four of us that are fully confirmed, but Vic might join us at some point," the star said on ITV's Loose Women. "It'd be a shame if she didn't."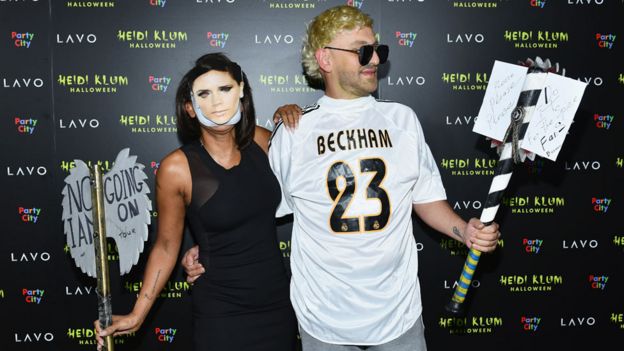 Last week, Mel B took a swipe at her bandmate by dressing up as Victoria for Halloween and holding a sign that read: "No I am not going on tour."
Scary was joined by a friend dressed as David Beckham, who held a sign saying: "Please, please, please do it for the Spice Girls fans."
'Love-hate relationship'
Asked what Victoria made of the costume, Mel B said she thought she would find it funny, but also acknowledged the pair's rocky relationship.
"I think she found it a bit funny, but at the same time [there's a] bit of a love-hate relationship," she said.
Following the announcement, Geri said: "I am so excited, together we celebrate girl power with our fans and the next generation and everyone is welcome."
Jess Glynne tweeted her excitement at joining the iconic girl group on tour, saying it was going to "kick off".
source: BBC